When this teen with cancer was told she was running out of time, her friends and family made sure she wouldn't miss one of the biggest milestones in a high school student's life.
Lynzee Ford, 17, a senior at Kilgore High School in Texas, was diagnosed with leukemia in January, according to KLTV. Though the student underwent treatments, doctors told her a few weeks ago that she has about four months to live. While, tragically, Ford may not make it to her official graduation ceremony, her friends wanted to make sure she didn't miss out on the important experience. So on Monday, with the help of classmates and staff, the senior got a graduation of her very own, KETK reported.
"It's a culmination of kindergarten through 12 years of education for her, and a life of memories with her and her classmates. Lynzee is one of the strongest people I know, and she's taught us a lot about family and fighting and never giving up," Kathy Mehringer, a teacher at the high school told KLTV.
At Ford's ceremony, the school's gym was filled with classmates, teachers, first responders and the mayor of her town, according to KETK. The 17-year-old's friends and mother shared memories they had of the teen during the ceremony, while Principal Gregg Brown served as keynote speaker, KLTV reported. For Ford's mother, Valerie Warren, the graduation was another way for the high school senior to live out the traditional experiences teens have.
"Graduation is a rite of passage for every high school student -- just like prom is, your first date, riding your bicycle ... I didn't want Lynzee to miss out on anything," Warren told KETK.
This wasn't the only time students rallied around Ford, and helped her enjoy a teenage milestone. Back in May, when she was in the hospital, her friends and family took a trip to Dallas, where she was staying, and staged a junior prom for the cancer patient, according to the Kilgore News Herald.
Before You Go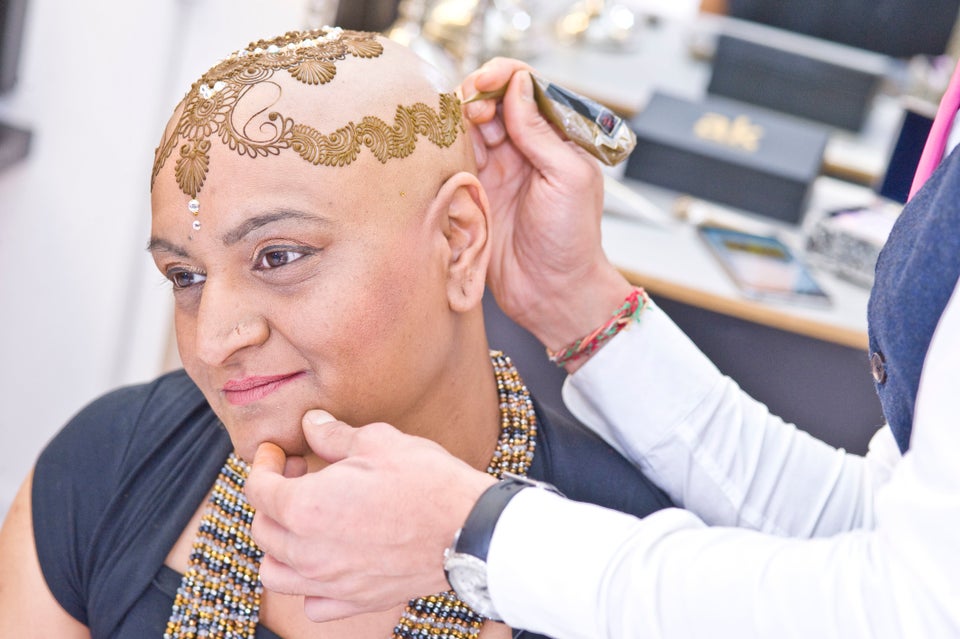 Henna Heals for Breast Cancer Awareness Month
Popular in the Community