Police say they're closer than ever to solving the mysterious disappearance of Sheila and Katherine Lyon, the young sisters who vanished almost 40 years ago from a suburban Washington, D.C., shopping center.
Lloyd Lee Welch, a 58-year-old convicted sex offender who authorities named as a person of interest last year, has implicated not only himself, but also an uncle and a cousin, according to newly released police documents.
Welch told detectives he saw his uncle sexually assault one of the girls the day after they were kidnapped, according to the documents. The documents also reveal investigators have been searching for the girls' bodies in rural southwest Virginia, where Welch's family owns property.
"Lloyd Welch has admitted he left Wheaton Plaza in a vehicle with the Lyon sisters on the day they disappeared," police say in the documents.
Sheila Lyon, 12, and her 10-year-old sister, Katherine, were last seen inside Wheaton Plaza, a popular shopping center in the Maryland suburbs, on March 25, 1975. The girls were on spring break from school and reportedly went to look at Easter exhibits. They had about $4 between them. They had been told by their parents, prominent radio disc jockey John Lyon and his wife Mary, to return home by 4 p.m., according to a March 25, 1980, article in The Washington Post.
Around 2 p.m. that day, the girls were spotted by witnesses at a pizza shop. What happened after that has remained a painful mystery.
Lloyd Welch, according to police, said he was with the girls that day in a car with his uncle, Richard Welch Sr., now 69, and a cousin, Thomas Welch Jr., who was 10 in 1975. Lloyd Welch told investigators he was dropped off near his home and his uncle and cousin drove off with the girls, according to the documents.
"Lloyd Welch stated that the following day he went to the home of Richard Welch and observed Richard Welch having sexual intercourse with one of the Lyon sisters," the court documents allege. "Lloyd Welch claims that he left the residence and never saw the Lyon sisters again."
Lloyd Welch told police he had nothing to do with "killing those girls." Richard Welch has declined to comment to reporters. His daughter told The Washington Post the allegations are a lie and "my dad would never do something like that."
No one has been charged in the case.
Lloyd Welch told police he doesn't know where the sisters are buried, the documents say. A search warrant alleges Lloyd Welch told a fellow inmate in Delaware, where Welch is serving time for sexually assaulting a 10-year-old girl, that he had kidnapped the Lyon sisters and buried them on family property in Virginia.
CASE PHOTOS: (Story Continues Below)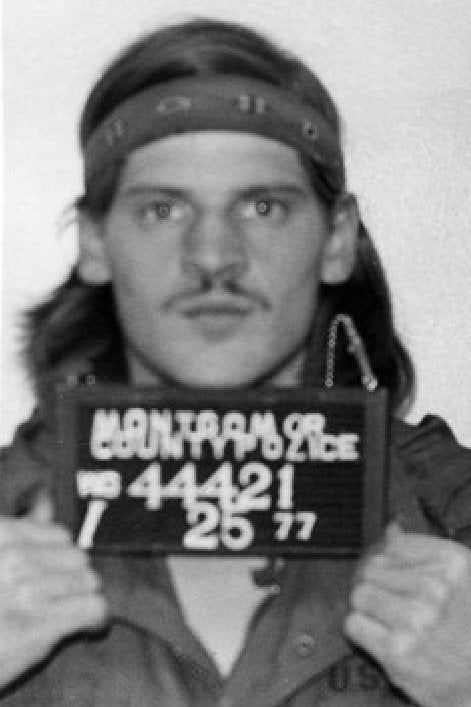 The Lyon Sisters
Lloyd Welch was 18 in 1975, a drifter and carnival worker who had spent time in the Maryland suburbs and was known to investigators working the Lyon sisters' case, according to The Washington Post. A fresh look at the cold case file in recent years renewed interest in him.
The release of the court documents come four months after Maryland's Montgomery County Police Department named Richard Welch Sr. a "person of interest" in the girls' disappearance, joining Lloyd Welch with that distinction. At the time, Assistant Chief Russ Hamill said "investigative efforts" had led to the interest in Richard Welch Sr.
Hamill also revealed that authorities had been searching in Bedford County, Virginia, where the Welch family owns property -- about 200 miles from Wheaton Plaza.
"We're looking for evidence and gathering information that may indicate a connection [between this area] and the girls' disappearance," Montgomery County Police Lt. Sonia Pruitt told The Huffington Post in September.
The newly released court documents indicate authorities located a graveyard during one of their searches. Of the more than two dozen graves in it, only one was marked with a headstone, police said.
A search warrant affidavit states police seized "various bones" during their September search efforts. Authorities also say additional evidence was found in January, but they haven't released details.
"We are unable to provide additional information or comment on the content of the recently unsealed search warrants as this is still an ongoing and active investigation," said in a Friday press release.
"We believe the investigation has significantly progressed since we started," Krantz said. "Our commitment to solving this case is stronger than ever."
Anyone with information is asked to call investigators at 1-800-CALL-FBI. Tips may also be submitted online at Tips.fbi.gov.
Like Us On Facebook |

Follow Us On Twitter |

Contact The Author
Related