The disastrous flooding in Colorado brought even more bad news to Lyons residents Thursday, who learned during a town meeting that they might not be able to move back home for two to six months.
"It isolated this community into a separate island," Boulder Sheriff Sergeant Kevin Parker told The Denver Post, indicating a group of houses. "Having recently re-read Stephen King's new book '[Under] The Dome' -- it was very similar."
As early as Sept. 12, the day after the major flooding began, the town was described by Boulder County Sheriff Joseph Pelle as being "completely isolated." Residents had to be evacuated by the National Guard and were allowed to return home Thursday.
Residents who leave Lyons are required to have a pass to get back in through the check point.
Port-a-potties are available in Town. Under no circumstance should you flush or pour water down and plumbing drain or toilet in Lyons.

There are 2 dumpsters at the library that will be emptied every day. Bring plastic bags and boxes that can help you trash from your house to the dumpsters.
But despite the conditions, officials are saying an evacuation is not mandatory.
Boulder County Sheriff's deputy Nick Goldberger and town administrator Victoria Simonsen said residents could stay in their homes if they chose.
"This is not a mandatory evacuation, but it is a health concern if you stay there and we wish you would leave," Goldberger said. "You're all adults, and you'll make your own decisions."
Related
Before You Go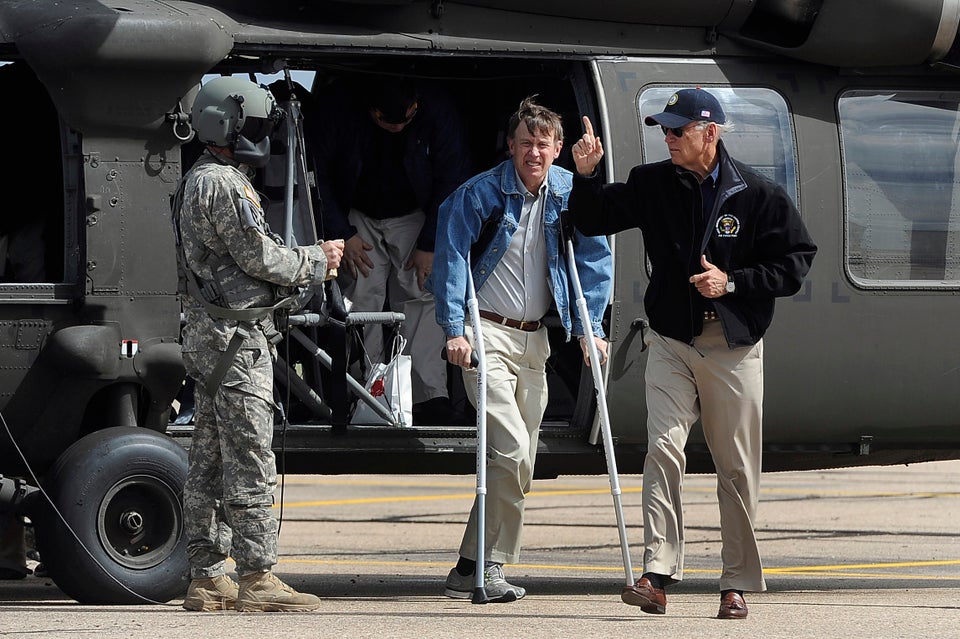 Colorado's Historic Flooding
Popular in the Community