Residents in Lyons, Colorado are "completely isolated" by floodwaters that have disrupted their sewer and fresh water.
"They're completely isolated at this point. There is no access in or out," Pelle said during a Thursday media briefing. "They've lost their sewer plant, they've lost their fresh water, lost their market."
A notice from the National Weather Service around 2 a.m. reported an "overtopping" dam just about four miles west of Pinewood Springs, calling the situation "extremely dangerous."
Around 10 a.m. the Colorado Department of Public Health and Environment issued an order for Lyons residents to boil their water via Twitter:
A FOX31 reporter also tweeted that phone service is down in Estes Park:
More photos from Colorado's flash flood below:
Before You Go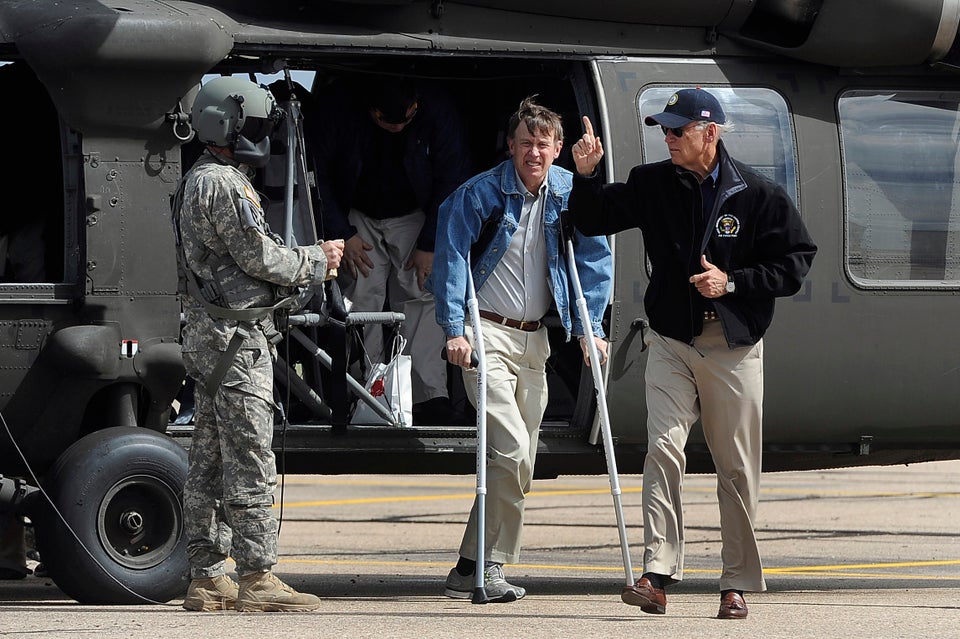 Colorado's Historic Flooding
Popular in the Community