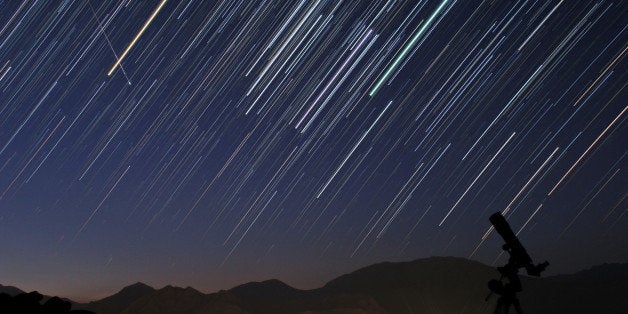 What better way to ring in Earth Day this year than with a swarm of shooting stars?
The 2014 Lyrid meteor shower is expected to peak in the early morning on Tuesday, April 22, from midnight until dawn -- it will continue to be visible through April 25.
"This is not one of the top meteor showers of the year like the Perseids and the Geminids, still the Lyrids produce around 20 meteors an hour, and they are moderately fast--coming in at 110,000 miles per hour," Slooh astronomer Bob Berman said in a webcast advisory, according to Space.com. "That's about 30 miles per second, which is nearly 60 times faster than a rifle bullet."
The Lyrids occur every year, and such meteor showers happen when Earth passes through the debris left behind by periodic comets, such as Comet Thatcher (C/1861 G1), as they orbit the sun.
What should we expect to see in the sky during the early morning hours of Earth Day? Check out this 2012 video taken by an astronaut aboard the International Space Station:
Before You Go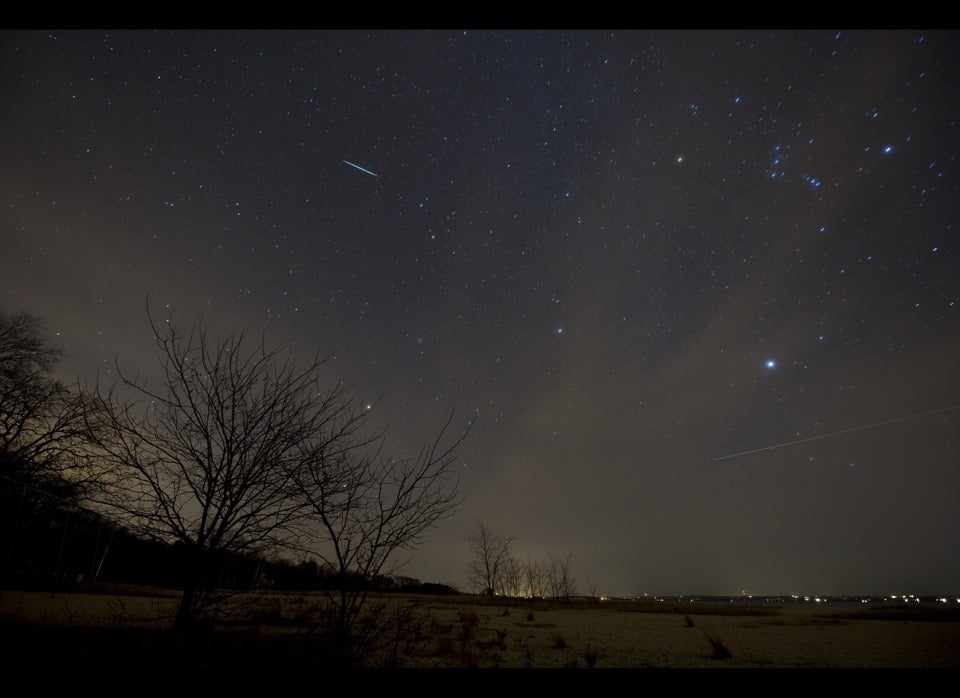 Meteor Showers
Popular in the Community