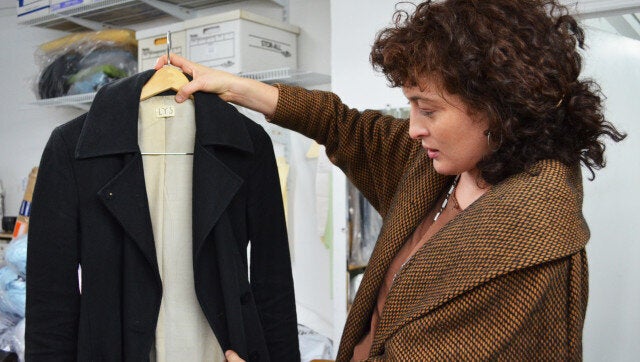 NEW YORK -- When women's fashion designer Liz Seklir received an email from a stranger in October 2011 thanking her for a sequined top, she passed it off as a mistake from a confused customer. After all, she didn't sell anything with sequins under her two-year-old, eco-friendly label LYS.
But soon after, Seklir's brother-in-law sent her a photo he discreetly shot inside a Kmart. The photo was of a label he saw on a new plus-size women's clothing line called LYS: Not only was the store's brand name the same, the logo was nearly identical to the one Seklir was using -- even sharing the same elongated font and a clean design. That line did sell sequined shirts.
Seklir's heart sank. "It was like a Franken-version," said 39-year-old designer, who founded her clothing company out of her Brooklyn apartment in 2009.
Now, Seklir is fighting for the name she worked so hard to create.
While the case seems straightforward, Seklir could face a tough legal fight because she neglected to trademark her company name with a lawyer at her company's founding. At the time, she felt the quoted price of $4,000 was too much. Now, her quest against a corporate giant serves as a cautionary tale for any small fry looking to start up a new business with limited resources.

"This case is a perfect example of why young designers must know fashion law and basics of intellectual property," Guillermo Jimenez, a professor and expert in fashion law at the Fashion Institute of Technology in New York City, said.
In March 2012, Seklir filed a lawsuit against Kmart for trademark infringement and asked the store to stop using its LYS brand and logo. Kmart, which is owned by Sears, has been very slow to respond to the lawsuit, she said. Nearly a year after the lawsuit was filed, Kmart continues to sell its LYS clothing line online and in stores. A spokesman for Kmart said the store does not comment on pending litigation.
Seklir said she created LYS in response to the generally cheaper, mass-produced clothing sold in most chain stores. Seklir's clothes are made from natural, and often organic, textiles -- like raw silk or thick, velvety cotton -- and produced with few dyes. The simple lines and understated details, like a pleated cuff or the double-lining in a blouse, imbue a kind of urban aesthetic that finds a home with an artsy crowd, Seklir said, where construction is valued as much as looks. Integral to the brand, LYS garments are made in the United States, specifically in the garment district of New York City. And this kind of fashion is not cheap for now: Each piece typically costs well over $100.
In contrast, Kmart's LYS clothing line features heavily dyed, polyester knits made in China. It includes blunt, machine-made details -- like a row of sequins flatly sewn across the front of a sweater. Critics have pointed to the heavy environmental toll of garment factories' production, especially when it comes to dyes. Most of these items sell for less than $30.
Despite the differences between her line and Kmart's, Seklir said the similarity is the focus of her case. "We are both absolutely creating products to meet the demand for wearable apparel," she said. As mass retailers move to bring in upscale designers, and smaller designers like herself can move to produce on a bigger scale, her prices and Kmart's may get closer, she argues.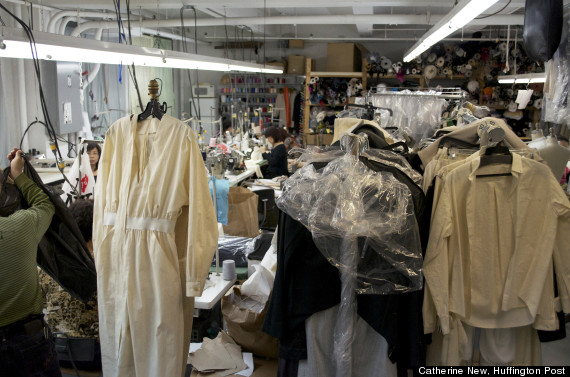 Trademark lawyers interviewed by The Huffington Post said that for Seklir, winning this case could be a challenge. Kmart registered its LYS logo in October 2010. However, under trademark law, Seklir has some protection under "first use" rules, which say that whoever is the first to use a logo or brand in the marketplace has some rights.
"Trademark [cases] are very rooted in specific facts of the case," Jimenez said. A judge "will try to tailor the solution to do the least damage." Typically, that means a smaller brand can continue to use the name, especially if its operations are much smaller in scale, he added.
This is not the first time Sears, which owns Kmart, has faced a lawsuit over products or brands that are similar to those made by a much smaller designer or inventor. The inventor of an American-made tool called the Bionic Wrench is currently suing Craftsman, Sears' tool line, for allegedly copying his design, The New York Times reported in November. The alleged replication of the tool by Sears has forced the toolmaker to downsize his own company, according to The Times.
Seklir did not say how much the case is costing her personally or in revenue pulled in by her brand. But it has not been an easy road for the designer over the last year: Between preparing new designs, overseeing production and adding online shopping to her website this spring, Seklir is trying to nudge the case forward. And she is prepared to litigate, she said. Her main concern, she said, is that Kmart's clothing line will ultimately tarnish her own brand's identity.
"It's a challenging road," she said. "Even if I am taking a risk in pursuing this, I wanted to take the risk to stand up for this and assert my values."
Do you know a successful small business that is facing or survived a challenge? Email catherine.new@huffingtonpost.com with your tips and ideas.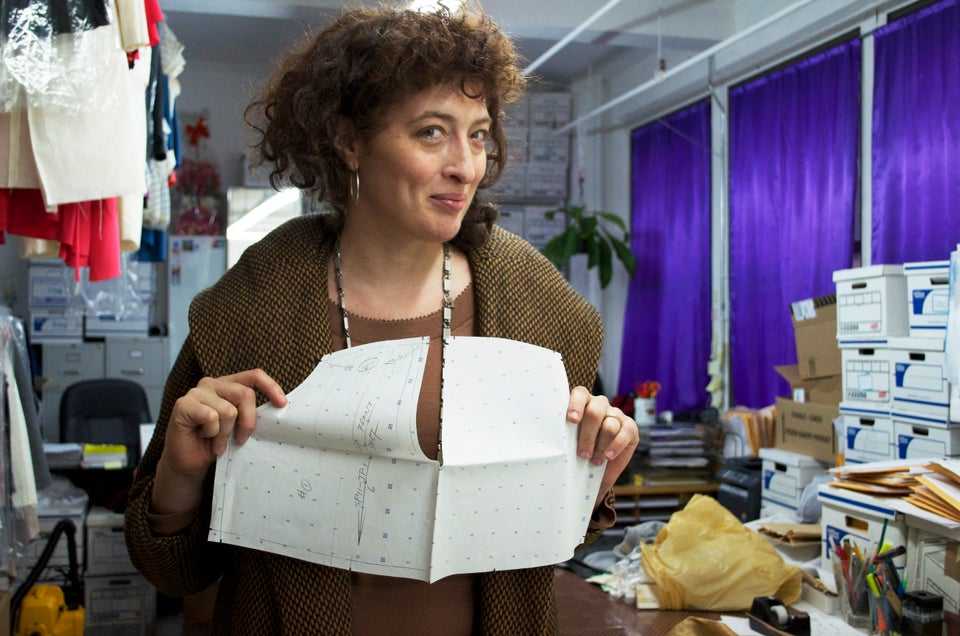 Inside the Factory: LYS Brand