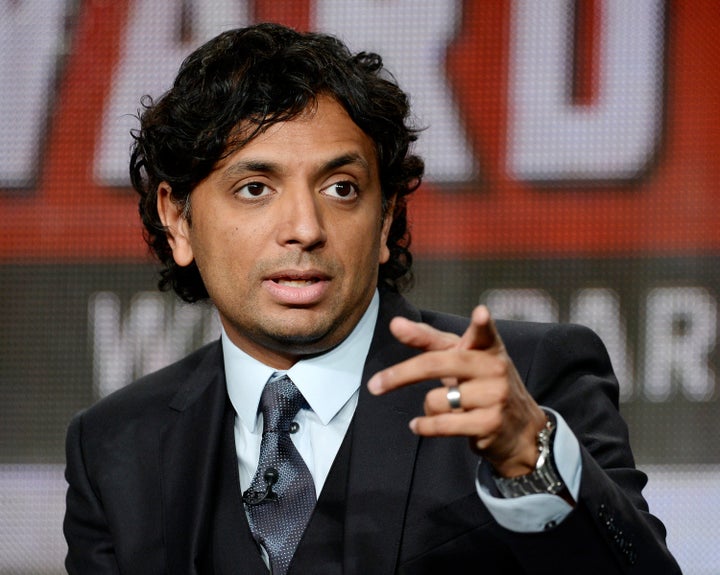 If you wish the election results were just a fictional, scary ending to one of M. Night Shyamalan dark thrillers, you're not alone. 
"On that night, my phone was going off because people were starting to tweet, 'Please tell me this is an M. Night Shyamalan twist,'" the "Split" director said in an interview with The Daily Beast at the AFI Fest this week. "And I was so depressed. I was like, 'No, I'm afraid this one is not.'" 
Shyamalan, who said he was unwilling to admit the possibility of a Donald Trump presidency before Nov. 8, was most disappointed in the liberals who let Hillary Clinton down by not showing up to the polls. 
"I guess what I'm saddest about is that it's good for [Trump voters] for showing up, but we didn't show up? That's crazy," he added. "I can make an argument that if I had gotten 60,000 more people in Philadelphia to vote that state would have flipped, and then the presidency would have been decided by 11,000 votes in Wisconsin — and you're telling me we couldn't have flipped that? We all have to look in the mirror."
Now, more than ever, the director said he's aware of the bubble he and other liberals live in, which contributes to the divided America we see so clearly today. 
"We have two countries; the country we live in, in the bubble, and then we have this other country that has been forgotten and demonized, whose value system has been associated with all negativity from the past that they have circled around," Shyamalan said. 
To read the rest of the director's interview, head over to The Daily Beast. Look for his new movie, "Split," which hits theaters Jan. 20, 2017.
REAL LIFE. REAL NEWS. REAL VOICES.
Help us tell more of the stories that matter from voices that too often remain unheard.
BEFORE YOU GO
PHOTO GALLERY
10 Great Movies About Politics