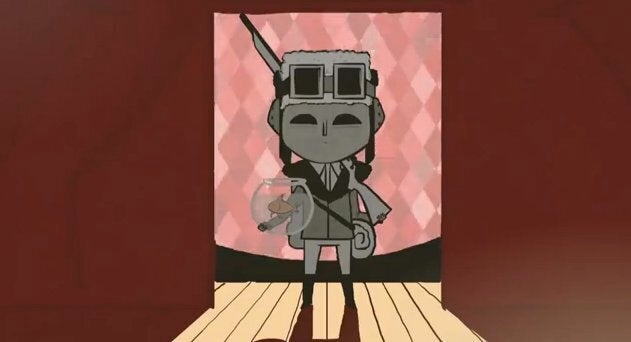 One day, two new songs from similarly named artists. M. Ward is seeing R. Kelly's love-heavy single and raising him one animated video vying for our attention. "The First Time I Ran Away" is the first release off Ward's forthcoming album, A Wasteland Companion, his follow-up to 2009's Hold Time. Says the troubadour-like artist of the songwriting process this time around:
Between now and when I made 'Hold Time' there has been a lot of travelling which requires a lot of reckoning with what to leave behind and what to carry - material and otherwise - and thinking about what I want versus what I need, creatively and otherwise. I wanted to get a reflection of that on the album.
A song about running away seems like a pretty appropriate metaphor for such thoughts. Paired with an animated video that makes complete sense next to Ward's lyrics, the only mysteries here are of a happier sort, hidden in the words themselves (see "faces in the trees" and "voices in the storm"). Joel Trussell, the same director responsible for the video for "Chinese Translation," does the honors here.
A Wasteland Companion is out April 10 on Merge Records.
Related
Popular in the Community