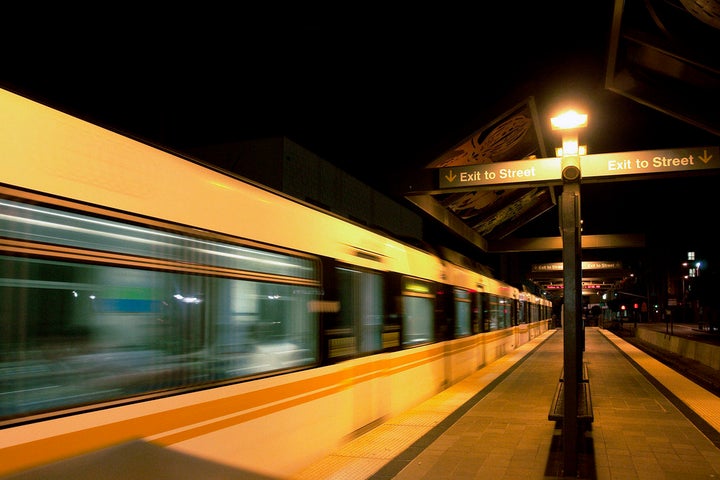 Sometimes travel plans don't always go as you expect -- just ask U.S. Transportation Secretary Ray LaHood.
LaHood announced Friday a $25 million federal TIGER grant will go towards Detroit's M1-Rail project to build a light rail line on Woodward Avenue in the city's downtown. A planned regional network of rapid buses will receive an initial $6.5 million in funds.
After several meetings in Detroit over the last year, he revealed the latest change of plans at Wayne State University with Michigan Gov. Rick Snyder and Detroit Mayor Dave Bing, praising the efforts of business leaders to raise money for the M-1 rail project.
"This is going to be in the history books," LaHood said at the press conference. "No other city in America has had their business community come together and raise $100 million dollars."
The federal money will help construct a 3.3 mile street car line that will have
11 stations on Woodward, running from Detroit's downtown to the New Center district. M-1 RAIL, the public-private partnership backing the project, scaled back earlier plans for the line to stretch to 8 Mile. The organization is now engaged in an environmental assessment with the Federal Transportation Administration that it expects to complete by April 2013. They plan to break ground later this year and are hoping to start operations in late 2015.
The public-private partnership is led by businessmen Roger Penske, Dan Gilbert and Matt Cullen. They've have pushed the project forward with support from the Detroit Downtown Development Authority and a number of corporations and philanthropic groups. During his speech, LaHood recognized Penske's contribution.
"It takes a spark plug," he said. "It takes somebody to really to make it happen. In the case of the city, it's the mayor; in the case of the state, it's the governor; in the case of the business community it's Roger and his entire team."
LaHood also thanked the state legislature for passing a regional transit authority (RTA), which had been a requirement for receiving the federal dollars. Snyder finally signed RTA legislation last month, but the path towards its passage was rocky. At times it was uncertain if legislators and other actors could find enough common ground to approve it. Now that it has passed, those responsible for the authority are working to assemble its governing body.
Snyder announced the appointment of Paul Hillegonds, a former Republican lawmaker, as the non-voting chair of the authority during his State of the State Speech Wednesday. The RTA's board will also consist of of two representatives each from Oakland, Wayne and Macomb counties, as well as one member appointed by Detroit's mayor.
Until recently, Detroit was the only large metropolitan area in the county not to have an authority, a point Snyder noted in his remarks at Friday's press conference.
"We're the only place that didn't have this," he said, "In fact, this took us 40 years and this was the 24th attempt. Let's not stop now let's keep going because it will make a tremendous difference in our future."
The governor also touted the economic benefits of M1 rail to the city, state and region -- as did Bing, who tied the new public transportation developments to his administration's newly released Detroit Future City framework. The plan outlines a vision to guide development and land use in the city for the next 50 years.
"It will be the economic engine that refurbishes some of the plans and some of the ideas that we've put into this long-term plan," he said.
LaHood also said $6.5 million in federal transportation funds would go towards the doing the research and engineering necessary for developing a regional transportation authority. He added that if a referendum was passed to move that effort forward, more federal money would likely follow to establish a BRT network in Southeast Michigan.
"If they pass the referendum and create this opportunity for the people of this region, we will be back with announcements about how to fund buses, buses lanes, facilities for these buses," he said. "And you will have a state-of-the-art regional transportation authority right here in your region."
Related
Before You Go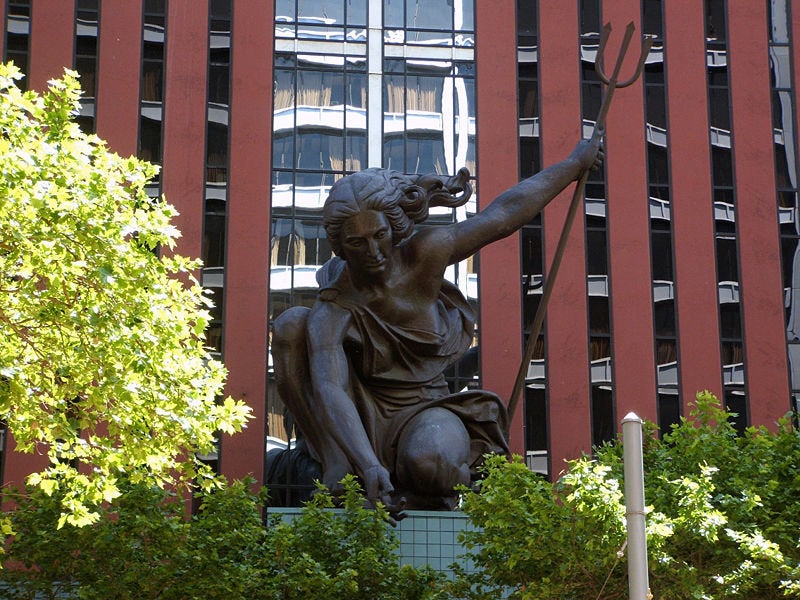 Top Cities For Transit And Walkability
Popular in the Community