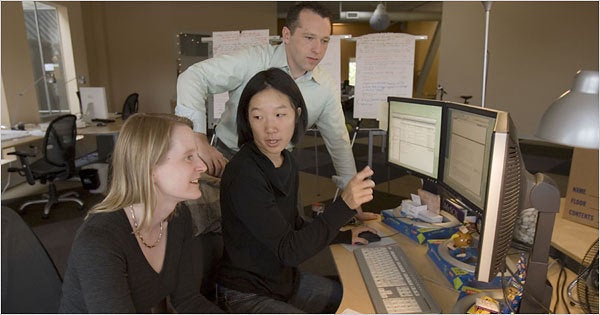 The value of a company being acquired is, in part, calculated by estimating the future value of its income stream. Having valuable new products in your development pipeline demonstrates greater future value.
In anticipation of selling a company, it may be advantageous to identify new market needs and have a number of attractive opportunities in the development pipeline to sweeten the deal.
Products in your pipeline will only be deemed to have significant future value if the potential acquirer believes they address a real need and there is existing demand, all other things being equal.
Using proprietary technology combining sophisticated web-based crowdsourcing and market gap analysis, it is now possible to reduce the time and cost to bring product concepts to a level where buyers can estimate the future value of their contribution to earnings. This enables you to sell at a higher price.
New needs analysis methods detect latent market needs before they become consciously apparent to even those with the needs. By focusing on the most appropriate needs, valuable intellectual property can be created quickly and inexpensively.
Most companies make little use of the intelligence available to them from their stakeholders, and even less from non-customers. These stakeholders and potential customers can be valuable resources in the identification of market needs. It is not as simple as asking them, though. If you ask someone what they would like you to invent, they will give you a blank stare. Most people are unable to see what is not there.
Why would acquiring companies prefer to buy new products in development in smaller companies? Usually, breakthroughs come from outside an industry because those in the industry are so attached to the existing way of doing things. Perhaps subconsciously employees resist suggesting change because it might affect the jobs of their peers or expose them to ridicule and hurt their reputation. More likely it is because the company has never had a process in place to deal with employee contributions.
Large companies should not be expected to push innovation. They are the companies that we expect to be dependable and strong, like the trunk of a tree. Their inflexibility is strength, not weakness. The development of "new buds" takes place on the periphery, at the end of the branches, in smaller, more limber companies.
Large companies prefer to buy companies that have taken the risk and created something new with big markets and existing demand. They want the risks reduced to a minimum and will pay well for it.
If you select valid solutions to latent market gaps and can show those solutions address an existing demand, the potential buyer may well have good reason to believe that your company is worth more than if it didn't have those new products in the pipeline.
The cost of identifying possible new products with the characteristics of large market and existing demand need not be high. It can be accomplished in the range of $250,000 assuming several are done at the same time.
By gathering potential market needs from those who are not yet your customers, but you would like to become customers, you can often find opportunities unavailable to you through your normal stakeholders.
Focusing on needs for which a solution would generate at least $200 million would be the first filter. The next filter would be to eliminate any on the list that don't exhibit existing demand, even if the particular product specifications are not articulable by the market.
Once the need is quantified and meets the qualifications, the next step is defining the ideal characteristics of the product and what acceptable design might comprise. Then it is relatively straightforward to design the product and take it to the stage where the initial protection of patent pending status can be gained.
From there, the marketing department can create marketing presentation materials that communicate the value proposition, show potential packaging, and describe the product features and benefits.
With these materials in hand, providing they are supported by quantifiable market estimates and demonstration of marketing demand, a case can be made for increased valuation based on estimated future earnings from the product.
If you had five products in the pipeline with potential revenue of $1 billion over the next 10 years, what would that do to your company value?
Depending on the size of the market and number of products in development, the value of the company can be significantly increased at a relatively low cost in anticipation of sale of the company.
From start to finish can be as short as four months, assuming you are not developing new technology.
Disclaimer: The process described above was developed and tested over the last four years by Edison Innovations, Inc. as a method of generating new intellectual property for license to companies and entrepreneurs seeking new concepts to build a company around.
Popular in the Community