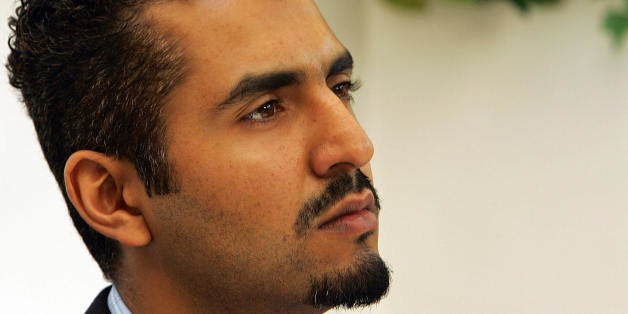 British Lib Dem parliamentary candidate Maajid Nawaz caused an uproar on Twitter after sharing a cartoon of Jesus and Muhammad greeting each other, along with the caption, "This is not offensive and I'm sure God is greater than to feel threatened by it." The tweet has sparked a raging debate about what constitutes as offensive, journalistic integrity, and freedom of expression.

On 12 January I participated in a BBC debate on human rights and religious rights. Two students were wearing T-shirts depicting a stick figure of Jesus saying "Hi" to a stick figure called Mo, who replied: "How you doin'?" Some Muslims, having just argued for their own right to veil, took issue with the students. I argued that just as Muslim women have the right to veil, atheists have the right to wear these T-shirts.

I am acutely aware of the populist sentiment in Britain that derides Muslims who seek special treatment for their sensibilities, so I tweeted the bland image and stated that, as a Muslim, I did not feel threatened by it. My God is greater than that.
As visual depictions of the Prophet Muhammad are considered taboo in the Islamic tradition, Nawaz has received death threats from some offended Muslims, despite the fact that he didn't draw the cartoon or wear the t-shirt that featured it. Others have risen to his defense, arguing that such a strong and virulent response to a piece of media is unwarranted.
The incident is indicative of the diverse points of view amongst the British Muslim community. Mohammed Shafiq is a fellow Lib Dem Party member and the Chief Executive of the Ramadhan Foundation. He appeared on Channel 4 to argue that Nawaz's action was inappropriate behavior for a parliamentary candidate and was damaging to the party at large. "This is not about freedom of speech, this is about the behavior of a parliamentary candidate," he said. "That's why 60 Muslim organizations and individuals wrote to the leader of the Liberal Democrats Nick Clegg, that's why a number of us will be meeting the leadership tomorrow."
"I very much recognise and respect that the visual depiction of the Prophet Muhammad is regarded as deeply offensive and distressing to you and many other Muslims in the UK and beyond," Clegg wrote. "But I recognise too that there are also Muslims, including devout ones, who take a different view."
My intention was to demonstrate that Muslims are able to see things we don't like, yet remain calm and pluralist, and to demonstrate that there are Muslims who care more about the thousands of deaths in Iraq, Pakistan and Syria than we do about what a student is wearing. My intention was to highlight that Muslims can engage in politics without insisting that our own religious values must trump all others' concerns, and to stand before the mob so that other liberal Muslim voices that are seldom heard, women's and men's, could come to the fore.
Nawaz and Shafiq released a joint statement yesterday as well, which acknowledged the differences of opinion within the British Muslim community on the issue while urging a more civilized debate. They wrote, "We now call on those on both sides of this argument to return to moderate debate, free of insult and threat and we do so because we believe this is in the interests of our Party, of the wider Muslim community in Britain and of the principles of peace to which Islam is committed."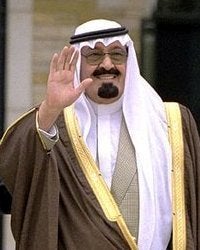 25 Most Influential Muslims