There's finishing high school for one. And there's competing in the 2018 Winter Olympics for another.
When HuffPost spoke with Biney this week, she was busy preparing to compete in Pyeongchang, South Korea, next month. In typical teenager fashion, she's mostly excited to eat. "Korean food is SO GOOD," she said. "I'm really looking forward to that."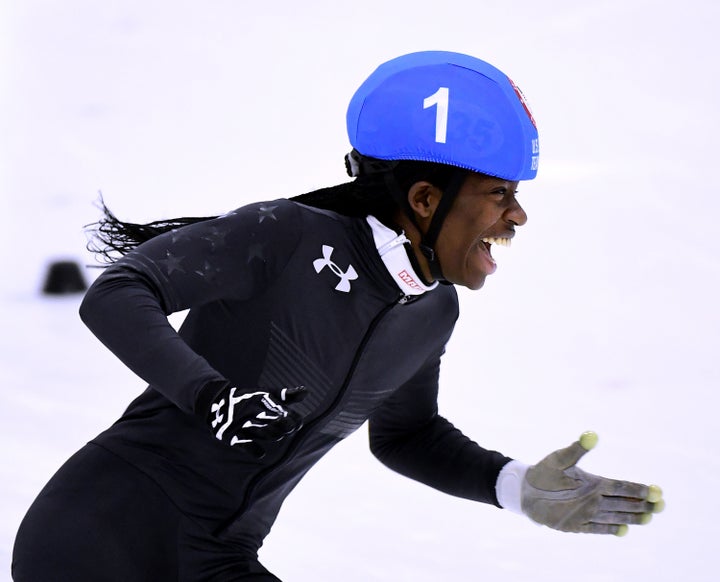 Being the first anything in any field can bring an expectation to represent something bigger than oneself. But Biney told HuffPost the only pressure she is feeling ― if any at all ― is about making the most out of the experience.
"I don't really feel pressure to be the first to get a medal or anything like that," she said. "I just want to go out there, do my best and have fun, and experience the Olympics. That's what I'm here for. I'm here to win, obviously, but also have fun."
Fun is really the only word to sum up Biney's media presence thus far. She is giddy in interviews ― making the team was "crazy awesome," she's said ― and oozes a palpable freshness and excitement about what she's accomplished. She was so excited after crossing the finish line and qualifying at the trials last month that she fell down, "laughing all the way," according to NBC.
At over 5 million views and counting, her Olympic qualifying 500-meter race alone is obviously making an impact on new fans.
Her groundbreaking appearance at the games might not weigh heavily on her, but she does acknowledge ― and appreciates ― her ability to inspire other women to break barriers.
"I am super-honored to be able to be part of this, because I know that us African American girls and women haven't been able to be in this situation before," she said. "I'm really honored to inspire other women, African American or any other race, to get out there and do what you can and succeed."
Her new label as "first" is so deeply ingrained in the buzz around her, it's difficult to separate Biney the teenager from Biney in the headlines. She has been asked to talk about it a lot, perhaps even more than maybe she'd like to. She told HuffPost all the talking has been the biggest change in her life so far.
"I like talking to people, but sometimes I like to be in my own bubble for a while, too," she said. "Everything is kind of the same, just more people wanting to talk to me and be my friend and stuff."
Biney said she's pretty tired from the training ahead of the games ― she skates around eight hours a day. Add school work on top of that (she opted to not take off from school and takes classes online) and it's no wonder she calls lack of time to hang out and simply be a teenager the worst part of the experience.
"The best thing, though, is that my friends all understood why I couldn't hang out," she said. "They understood I had a goal which is really awesome, so I appreciate that."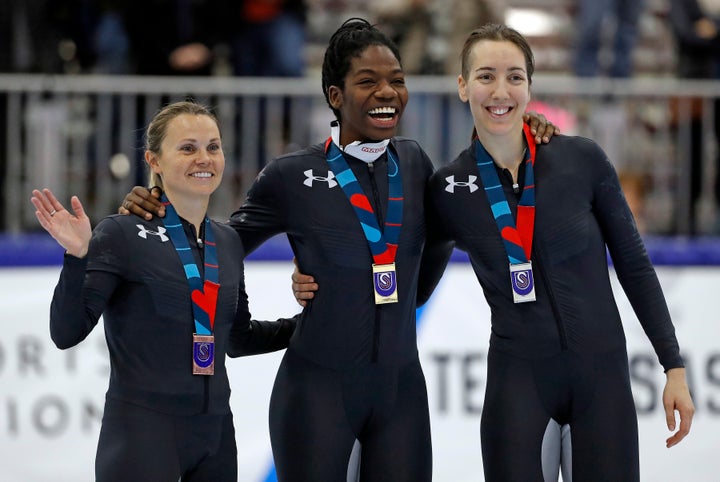 That goal, which she said she really set for herself in 2014 after she didn't make her first junior team, is deeply rooted in a desire to represent her country. At a time when athletes like Lindsey Vonn are going on record to say they will represent the U.S. but not its president, Biney shares her own feelings like, well, a normal teenager.
"I am 17, and I am aware of what's happening in the world," she said. "But I am really just focusing on skating and doing the best I can to represent the United States and what good can come out of being an American."
She added: "There are no politics involved, we're really just skating for our country. You're not there to talk about anything, you're there to compete and focus on what you have to do in order to win."
Winning will no doubt be on her mind when the games begin on Feb. 9, but if any nerves are in the way, she's grateful her dad, and his "Kick some Hiney Biney" sign, will be on hand in Pyeongchang.
"I definitely need him there to calm me down because I will be freaking out," she said.
As far as his advice for the day of her competition? "He just said, 'Don't let anyone put pressure on you, you don't need that. Just go out there, have fun and skate the best you can. You're only skating for yourself when you go onto that ice, you're not skating for anyone else.'"
She might be skating just for herself, but we'd guess there are plenty of people who will be watching ― and rooting for her ― when the games begin on Feb. 9.
CORRECTION: A previous version of this story stated the Winter Olympics begin on Feb. 7. The correct start date is Feb. 9.
Before You Go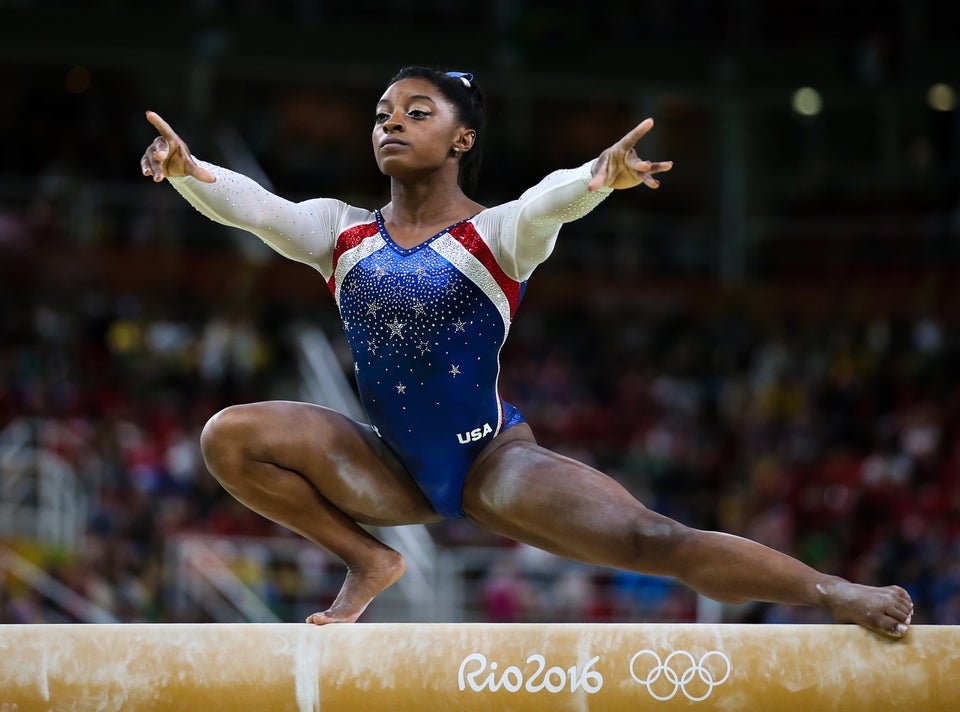 Black Athletes Dominating In This Year's Olympics