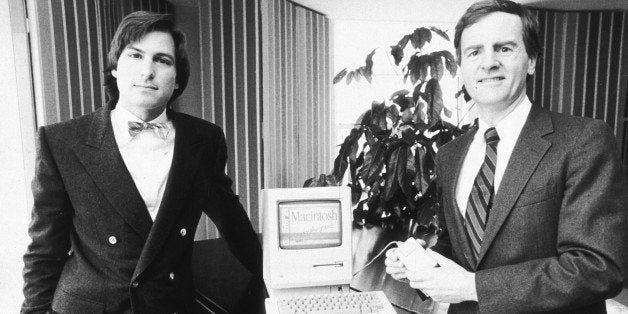 On this day 30 years ago, the world met the Mac.
The Apple Macintosh, later known as the Macintosh 128, was released on Jan. 24, 1984, for $2,495. Apple Computers Chairman Steve Jobs would later call it the personal computer "for the rest of us." Outfitted with a 9-inch monochrome display, 128 KB of memory and a slot for a 3.5-inch floppy disk, the 128K is a far cry from the super-powered Macs of today. But everyone has to start somewhere.
Apple is in full nostalgia mode for the anniversary today. The company website has a "30 Years" page in celebration, and a "your first Mac" page lets owners reflect on their first Mac and what they used it for.
Related
Popular in the Community