Thanks in large part to Matthew Weiner and his penchant for the 1960s, the glorious graphic design of post-war America has been resurrected. "Mad Men" consistently features the sleek imagery and retro typography that reigned supreme in the advertisement world decades ago, mimicking a crisp, handmade aesthetic nearly lost to our age of digital, hyperreal ads. The television show even hired classic illustrator Brian Sanders, who, at 75-years-old, created the perfect, era-specific portrait of Don Draper.
Sanders isn't the only Mad Man still showcasing the Rockwellian idealism endemic to American design in the fifties and sixties, though. Enter: Mac Conner.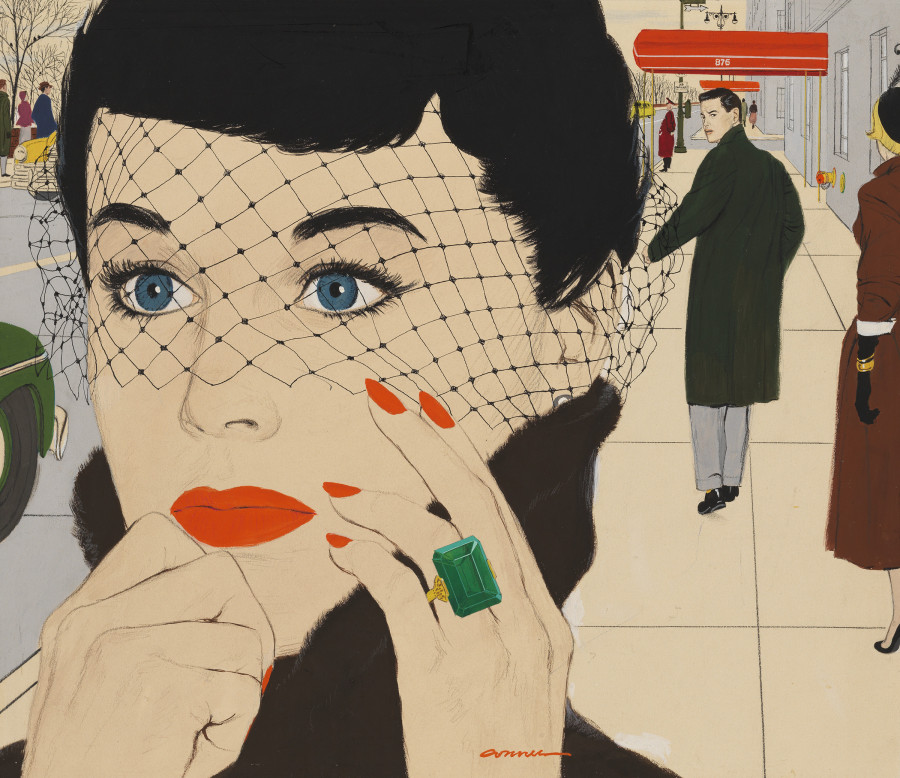 Illustration for "How Do You Love Me" in Woman's Home Companion, August 1950. Gouache on illustration board. © Mac Conner. Courtesy of the artist.
The Museum of the City of New York is presenting the works of another post-war graphic icon -- McCauley ("Mac") Conner. Born 100 years ago, the Saturday Evening Post veteran drew ads for United Airlines, the U.S. Army, and General Motors, while making imagery for the old iterations of Cosmopolitan and Good Housekeeping. Seventy of his original artworks are on view at MCNY, along with photos, sketches and prints that delve into the artist's process. Add some cigarette smoke, skinny ties and a glass of scotch, and you're practically time traveling.
The hand-painted works certainly portray a time similar to Weiner's "Mad Men" universe, when women seemed to -- quite literally -- only look up to men, and the world was depicted as a much, well, whiter place than it actually was. Many of Conner's works date back to the early 1950s, well before Civil Rights Movement. And like much of the ads of the 1960s, focus on decadence, nuclear families and obtuse sexuality.
Yet the craftsmanship, free of photoshopped models and impossible special effects, harkens back to a more reverent period of design. The viewer can pinpoint each individual brushstroke, while each color seems to reflect a truly unique pigment. A bit of intrigue seeps into his more cinematic imagery, recreating climactic moments from fictional murder mysteries or meet-cutes.
"Mac Conner: A New York Life" will show at MCNY until January 19, 2015, bringing the commercial beauty of yesteryear to the audience of NYC for four months in total. If you can't make it to Manhattan before the deadline, here's a preview of the show below.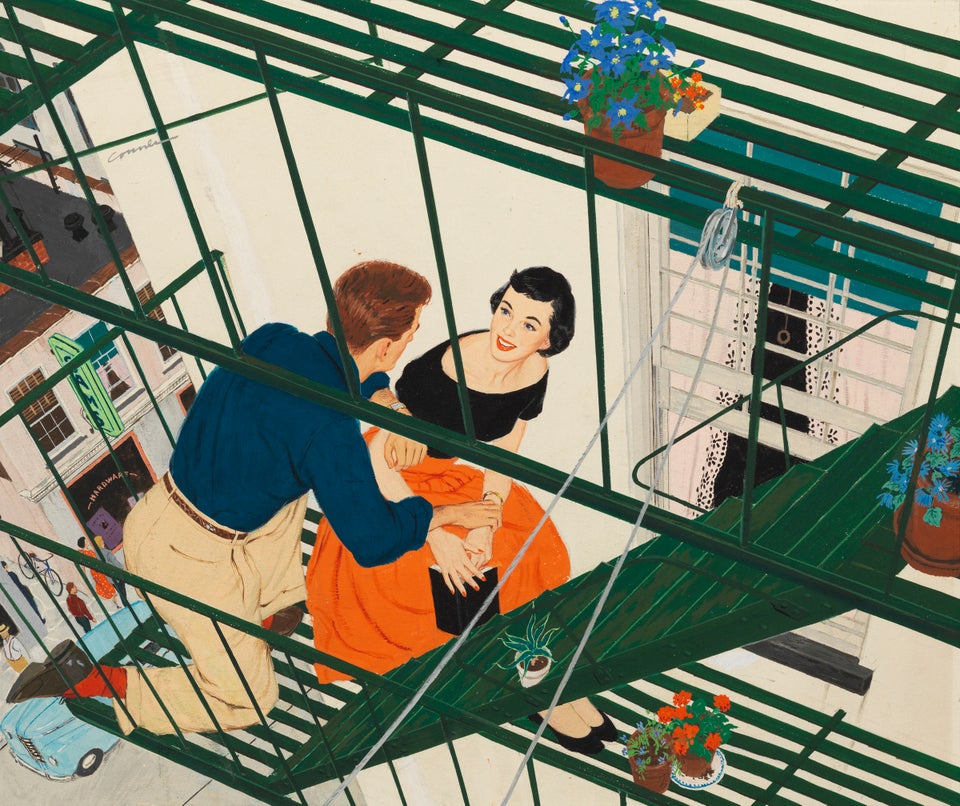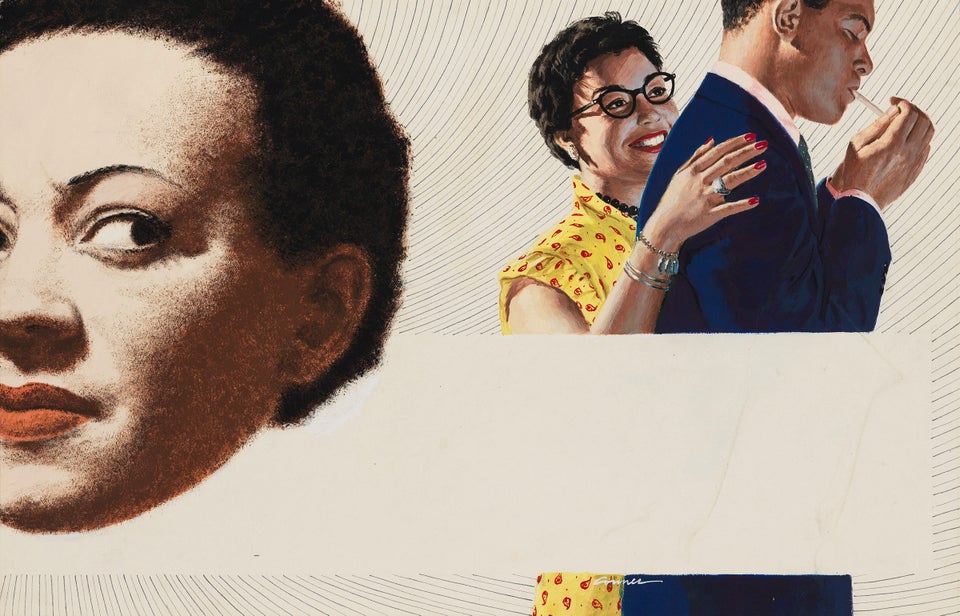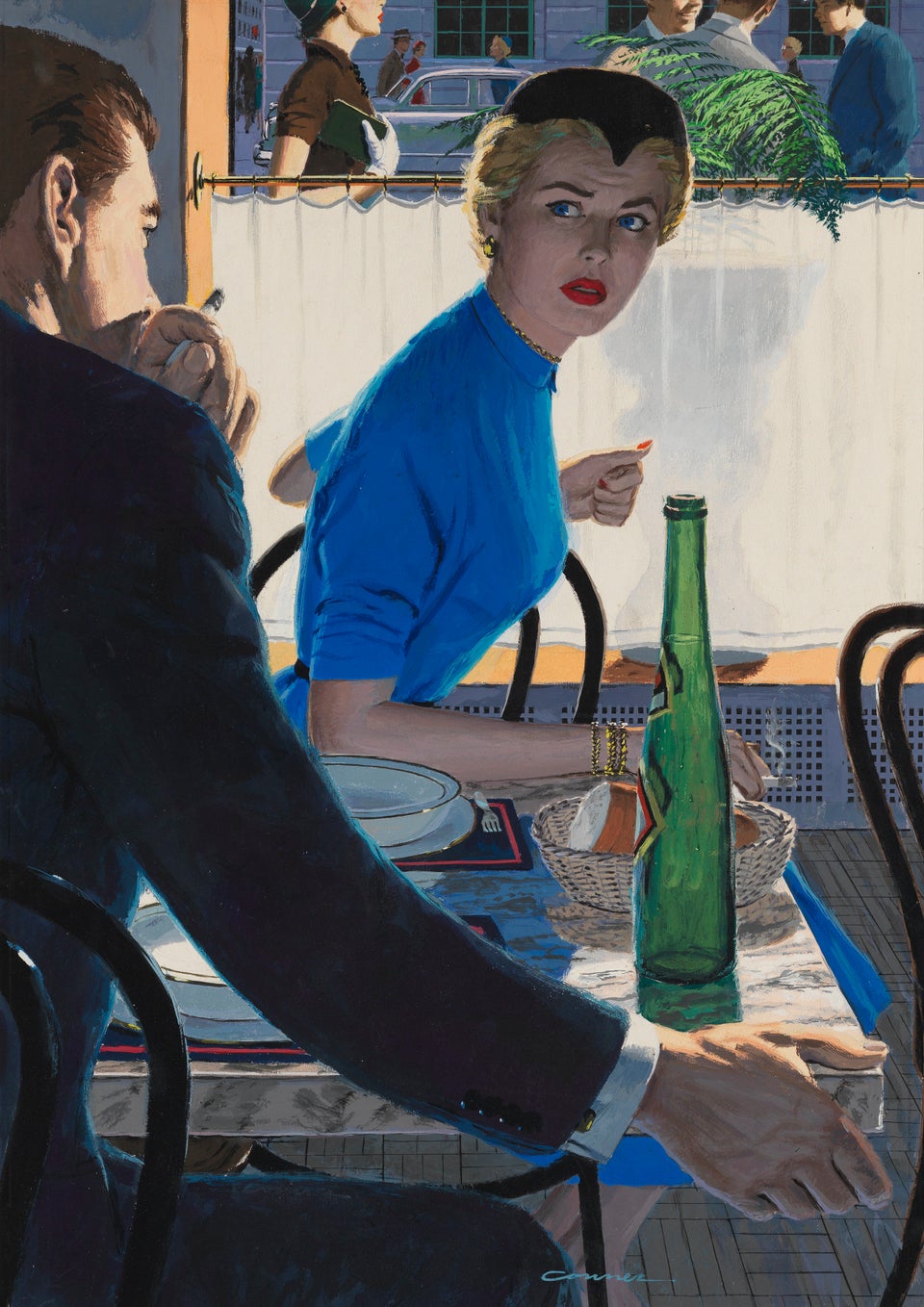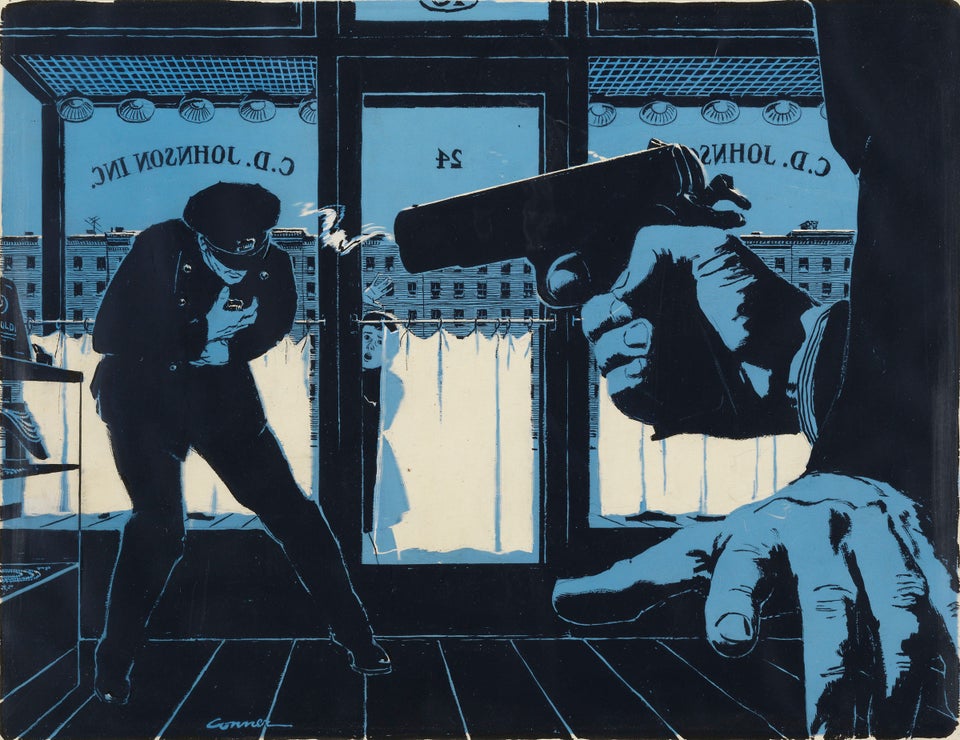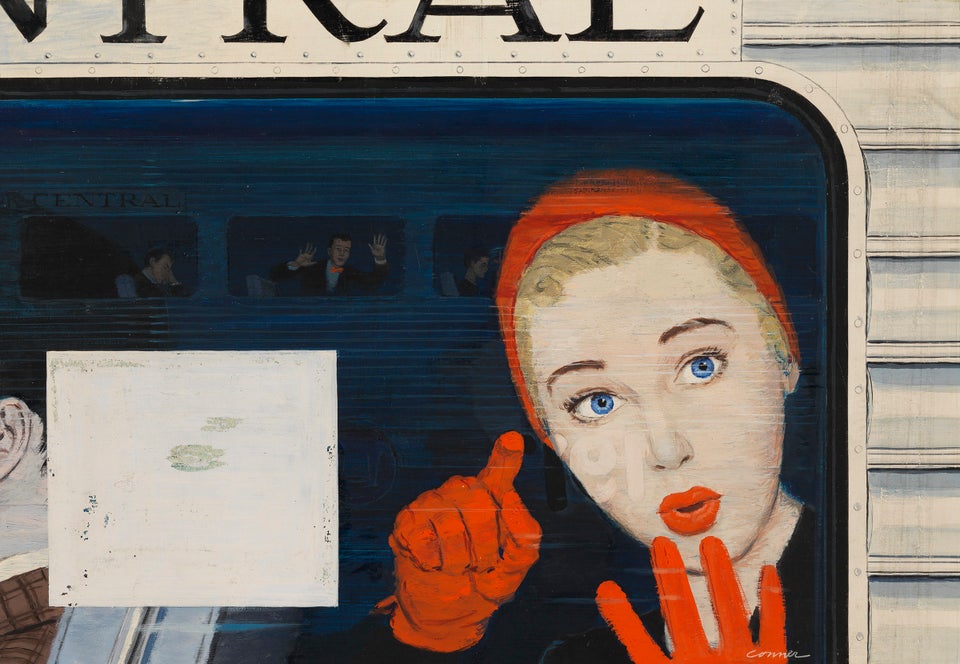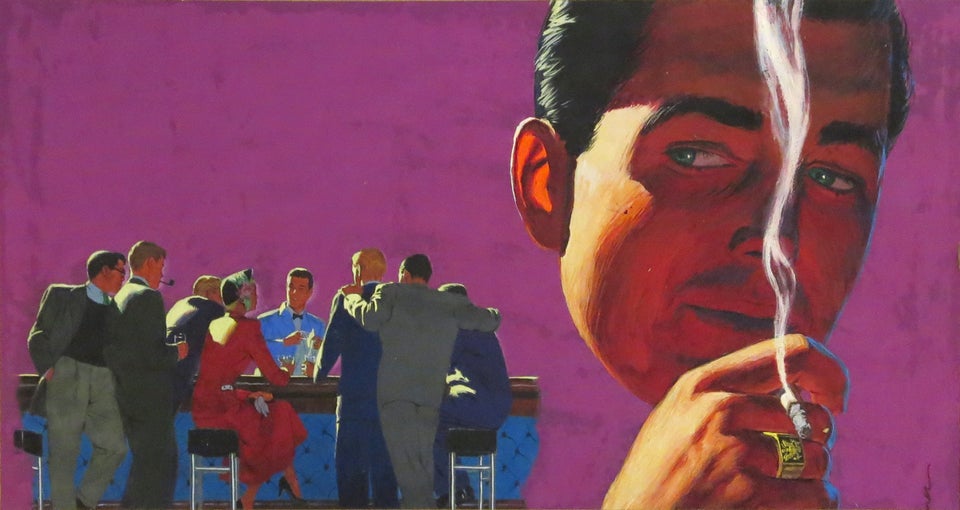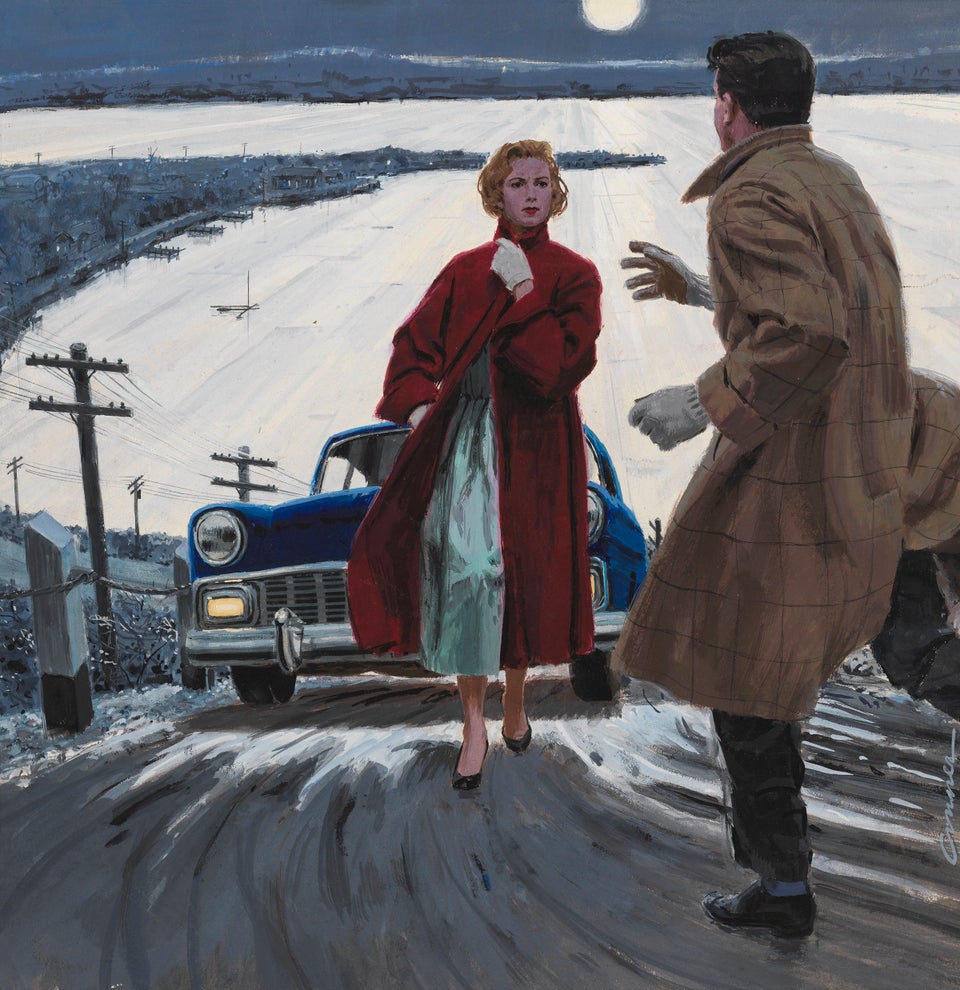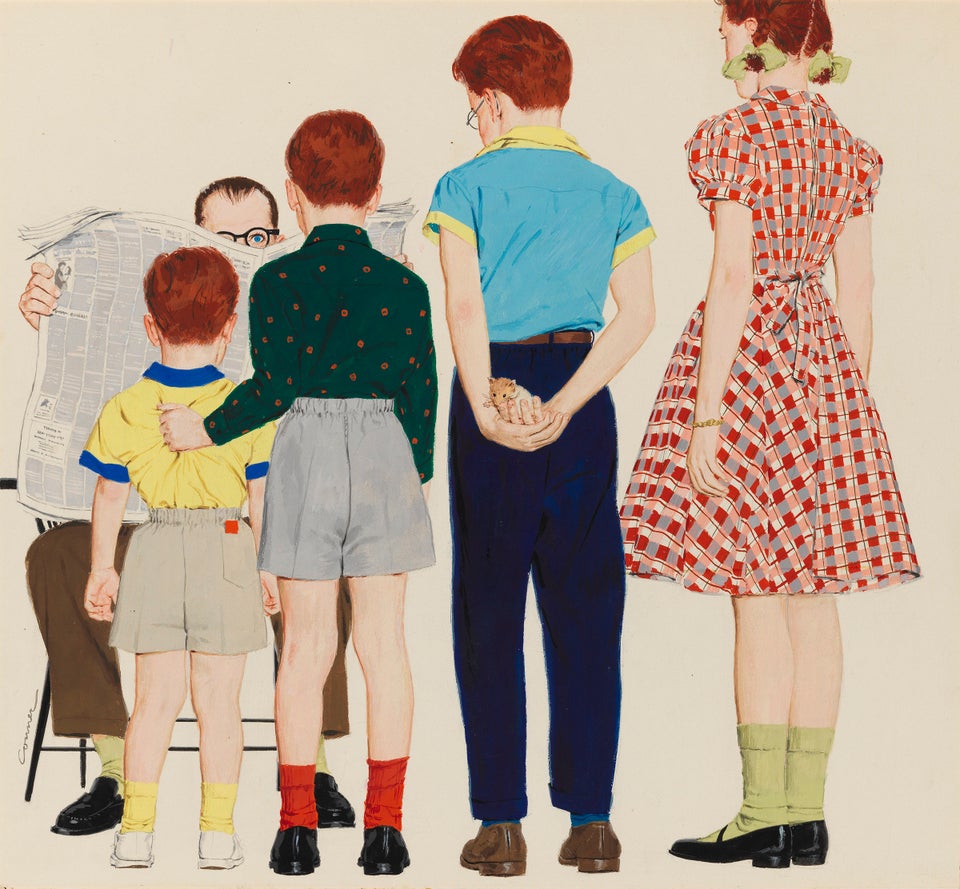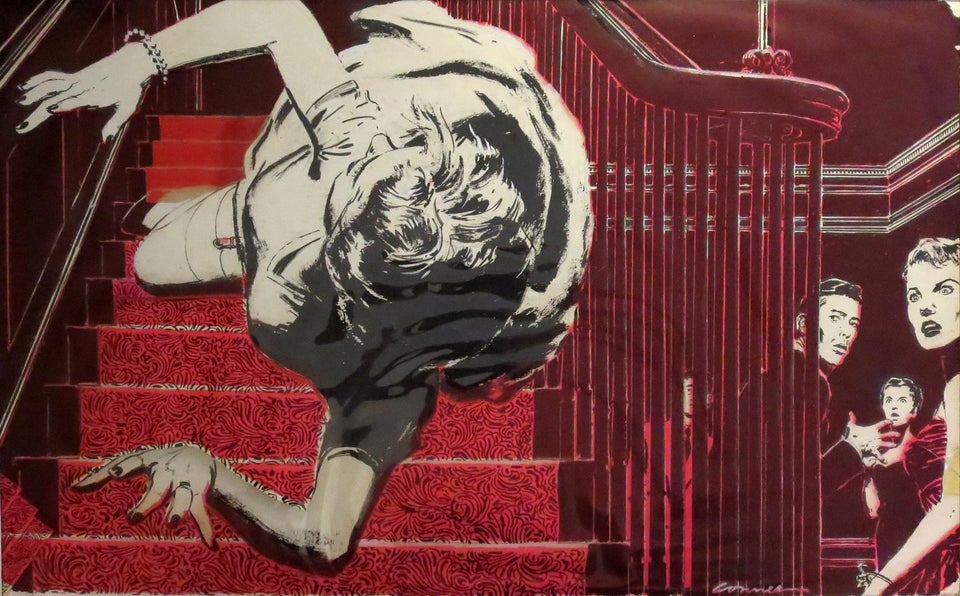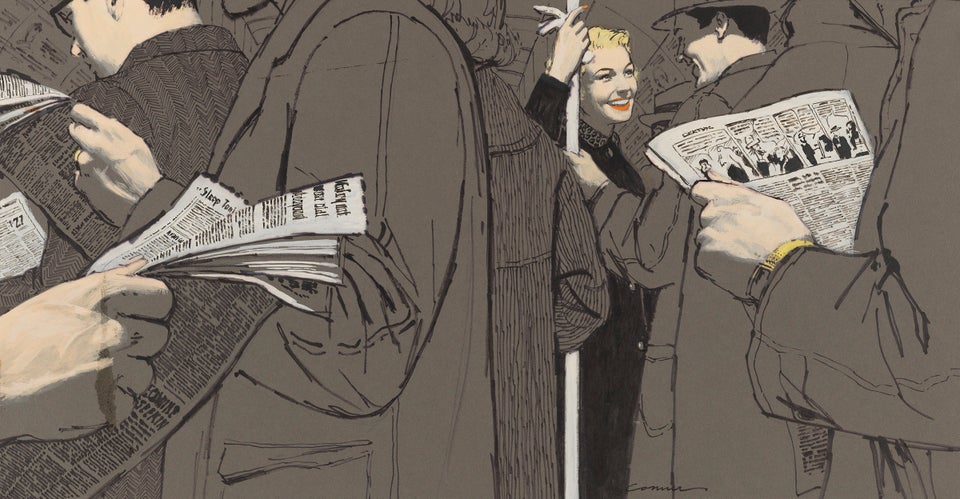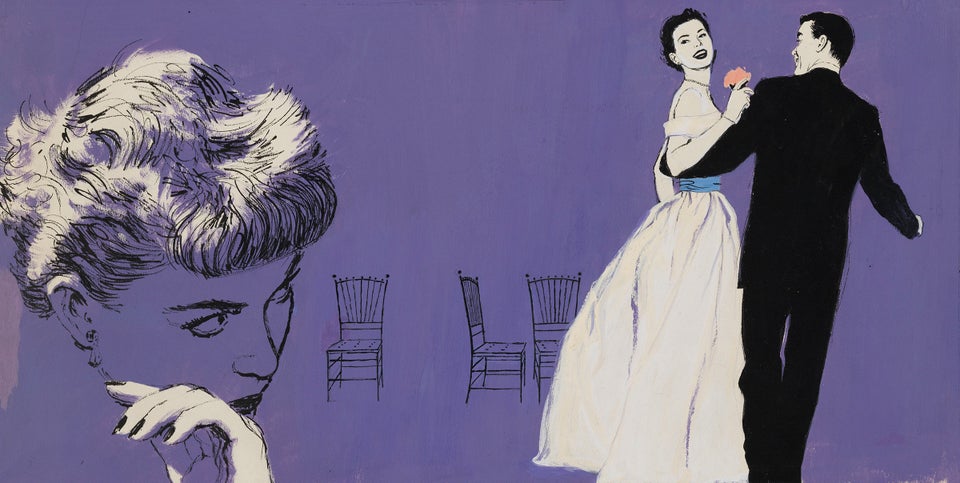 Related
Before You Go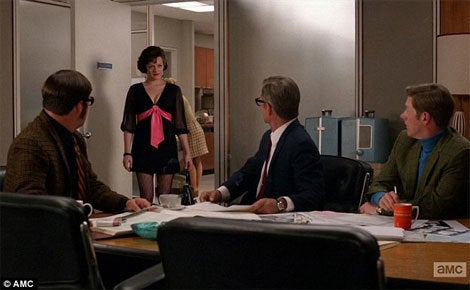 "Mad Men" Style
Popular in the Community