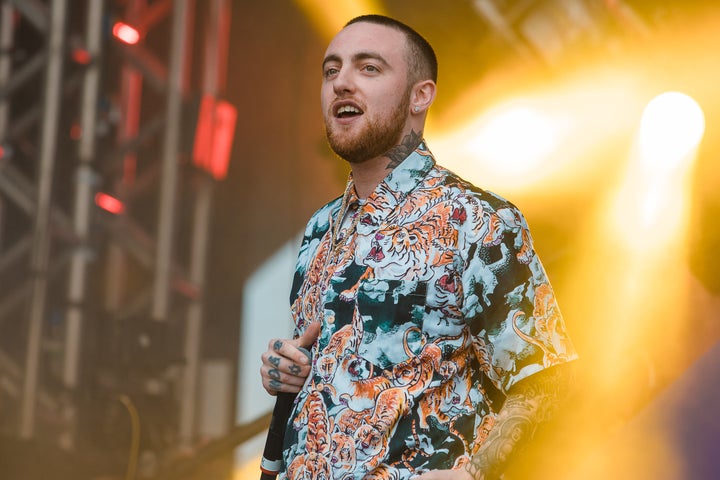 Rapper, singer and record producer Mac Miller has died at age 26 of an apparent overdose, according to media reports.
Miller was found Friday at his home in San Fernando Valley, California, and pronounced dead at the scene, TMZ first reported, citing law enforcement sources. He died of an apparent overdose, according to the outlet.
Representatives for Miller did not immediately respond to HuffPost's request for comment. Neither did the Los Angeles County Medical Examiner-Coroner's office.
The Pittsburgh rapper had a long history with substance abuse. He overcame an addiction to promethazine in 2012 and subsequently talked about his drug use in a 12-minute documentary called "Stopped Making Excuses" that came out in 2016.
"I get super fucked up, still, all the time," he said in the short film. "That will never stop. But I'm in control of my life. I'm not fucked up right now. I'm chillin'."
Miller has been in the public eye this year after he and pop star Ariana Grande broke up in May. He was arrested for a DUI later that month after crashing his car into a utility pole and fleeing the scene. Authorities arrested him at his home, where he reportedly blew twice the legal limit on a breath analysis device.
"I really wouldn't want just happiness," he told the outlet. "And I don't want just sadness either. I don't want to be depressed. I want to be able to have good days and bad days. … I can't imagine not waking up sometimes and being like, 'I don't feel like doing shit.' And then having days where you wake up and you feel on top of the world."
The former "frat-rapper" released his fifth album, "Swimming," last month. "Got my head underwater, but I ain't in the shower, and I ain't getting baptized," he raps on it.
"You can hear his pain and perseverance, even if he struggles to put it into words," Rolling Stone wrote in its review of the album.
Miller was supposed to start a tour on Oct. 27 with Thundercat and J.I.D. as opening acts.
One of his final performances took place Monday, in front of about 100 people at Hollywood's Hotel Café. Watch his evocative performance of "Hurt Feelings" with a four-piece band:
Popular in the Community