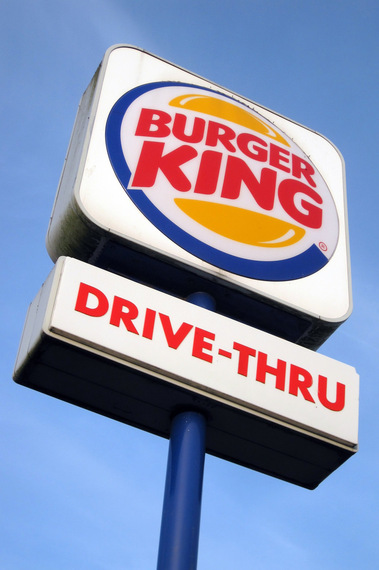 I received a request from a radio station to interview me about Burger King's latest food offering Mac 'n Cheetos. Because of Brexit, the interview did not happen. Since I like to be prepared for interviews, I did my research on this new fast food mash up. I also did my own marketing analysis.
Quick and dirty marketing research
The first thing I did is ask followers on social media what they thought of this new fast food product. I received responses that ranged from "Franken-food" to sounds really good. Then I did a search to find out the market's reaction to this new product. Those that are turned off by fast food and unhealthy food choices have reacted as you might expect. Marketers that understand what BK is doing and those that are in the target audience really like it.
Fast food mash-ups are becoming a trend
Ever since Taco Bell had a hit with Doritos Locos Tacos after introducing the product in 2011 (it sold over a billion of them), many others have jumped on the fast food mash-up bandwagon. KFC introduced its Double Down (two slabs of fried chicken with cheese, bacon, and a hamburger or hot dog in the middle), Dunkin Donuts created its breakfast sandwich (one version is two donuts with a hamburger or other breakfast items in the middle), and Pizza Hut brought us the McNugget Stuff'd Crust Pizza (you guessed it the crust is stuffed with Chicken McNuggets). While it is so easy to disparage these creations as unhealthy, many are calling them inventions of genius.
While I may not go that far, they are end products of sound marketing.
With Mac 'n Cheetos, Burger king leverages the already familiar and well-liked Cheetos brand. By using Cheetos in the name, Burger King attracts those that already know and like Cheetos.
By combining a favorite American comfort food, macaroni and cheese, with brand-recognized Cheetos, Burger King creates a new and unique product to add to their product line up. Since macaroni and cheese and Cheetos already occupy favorable places in the minds of the target audience, putting them both together is likely to appeal to those that like one, the other, or both of them. One thing is for sure, once you hear the name, you already have a good idea what the product is and how it is likely to taste.
Mac and cheese is not very portable. By surrounding it with a Cheetos-like shell, Burger King creates a portable combination with a crunchy shell that buyers can eat with one hand - an important benefits for fast food lovers on the go.
So what if it's not healthy?
I know what some are thinking, this Frankenfood is about the furthest you can get from healthy. Actually, it has 310 calories, which is a lot less than many other fast food snack items. More importantly, does anyone really believe that the target audience for fast food cares about health? Most fast food restaurants offer healthier alternatives, but those in the food business know that their main audience prefers three things - taste, price (a 5-pack of Mac 'n Cheetos is $2.49), and speed - usually in that order. For some, health may be on the list, but it is not in the top 3. There are plenty of fast casual and fast food chains that provide healthy choices. Good marketers know that brands that try to be all things to all people wind up being nothing to nobody. Burger King seems to understand that.
Based on the reviews so far, the price, and the other benefits enumerated above, Mac 'n Cheetos looks like a winner for Burger King. If it turns out to be a big seller, there are likely to be copycats. For now, it is a uniquely creative product that has the benefits the cheese-loving target audience is looking for. Time will tell how well it is accepted by the fast food junkies that comprise the core target audience.
Calling all HuffPost superfans!
Sign up for membership to become a founding member and help shape HuffPost's next chapter