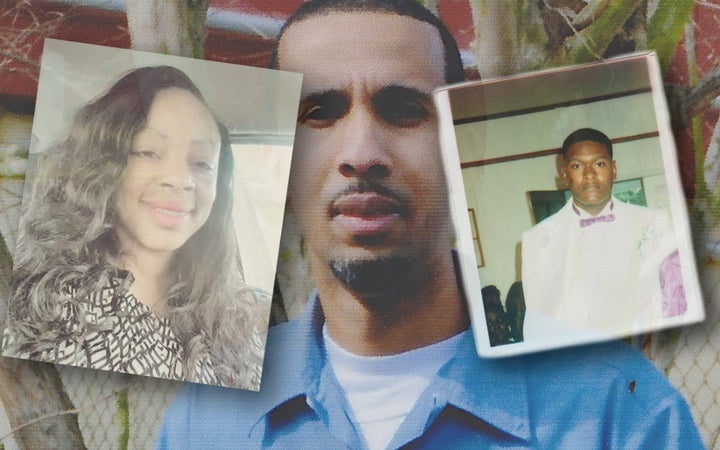 Samantha Barnes life was forever changed 16 years ago, when her 19-year-old fiancée was gunned down in a Louisiana nightclub.
Barnes, just 17 at the time, was looking forward to a life with Barron "Bookie" Victor Jr., who was eager to help raise her 1-year-old daughter.
Once again, all these years later, Barnes' world has been rocked. She is now convinced -- after painfully reviewing case files and recent news reports -- that the wrong man was convicted for Victor's death.
"I feel like a lot of people knew about this," Barnes told The Huffington Post. "And I don't understand why. ... But I don't think it's fair that an innocent person is behind bars."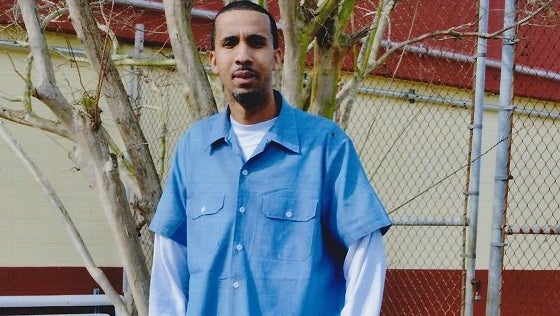 Reliving the past was extremely painful. Victor was Barnes' "one true love." She still catches herself staring out the window, hoping in vain to catch a glimpse of him with a large smile on his face -- a smile she said could light up an entire room.
"He's never left me," Barnes said. "I see him in my dreams and I feel his spirit around me."
But questions over the conviction have been bubbling up after former district attorney Walter Reed left office in late 2014, under the cloud of a racketeering investigation. Last month, Reed, 69, was convicted of conspiracy, wire fraud, mail fraud, money laundering and making false statements on his tax returns. He is awaiting sentencing.
Two key prosecution witnesses in the Phipps trial have since stepped forward to say they were harassed by law enforcement officers to lie under oath.
Yulon James, a pregnant nursing student at the time of the trial, testified that she saw Phipps fire the fatal shot, yet now acknowledges that she "didn't see anything."
"The DA came over to my parents' house and told me I would have my baby in prison if I didn't testify," she said.
Buddy Spell is calling on Louisiana Gov. John Bel Edwards to grant Phipps clemency -- an order reducing his punishment to the time he has already served -- and is pursuing an application for post-conviction relief to win Phipps a new trial.
"We have a new governor in Louisiana, and we feel that he will be more receptive to issues of right and wrong than was his predecessor," Spell told HuffPost.
More than 8,000 people have signed the petition, including such hip-hop stars Killer Mike, Dee-1, Mystikal, Fiend and Mia X.
"I can't imagine what both of these mothers are going through," Barnes said. "You have one whose son is dead, and you have another whose son is innocent and has been behind bars all this time. It's devastating."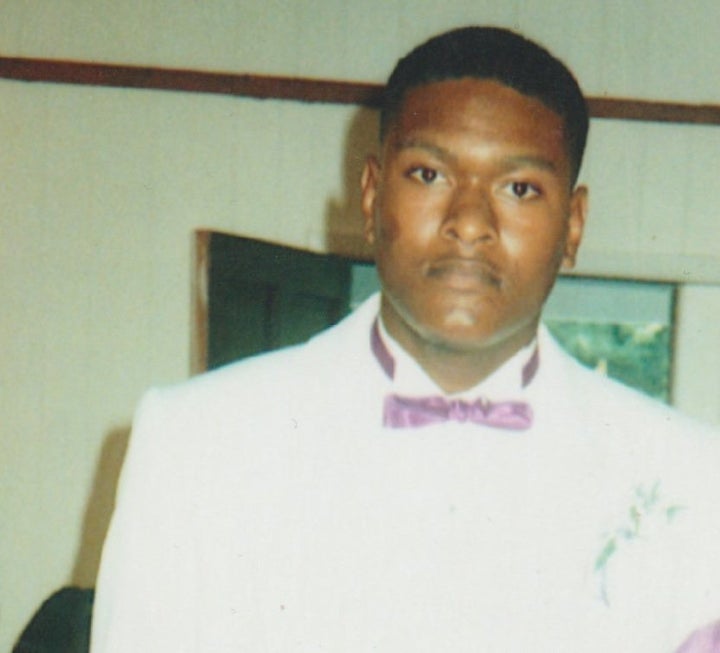 Victor would have been 35 this year. Barnes said she often wonders what their life would have been like. They were engaged just two weeks before his death.
"I think about the wedding we never had," she said. "I think about how our life -- mine and my daughter's -- would have been different if he had been here."
A 3 a.m. phone on Feb. 21, 2000 call shattered those dreams.
"They woke me up and said Bookie was shot and at the hospital," Barnes said. "As I was getting ready to get in the car, his aunt pulled up and said, 'It's too late, he died.' My whole world crashed at that moment and I just started screaming at the top of my lungs."
Barnes said Victor's death left her grief-stricken and bitter. For many years, those emotions were directed at Phipps.
"I just couldn't understand why he did it," she said. "We felt like Mac and whoever else was involved should be punished to the max. It hurt us bad that Bookie went out and got murdered."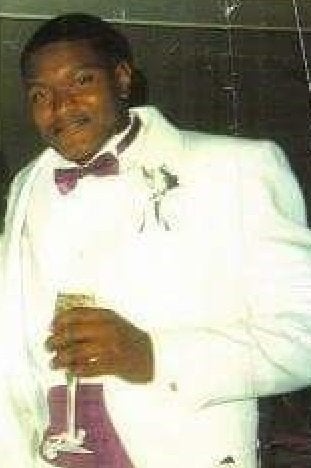 While Phipps sat behind bars, Barnes dealt with nightmares, depression and deep grief. Her only solace, she said, was in her memories.
"I met Barron when I was 12 or 13," she said. "My first cousin was best friends with his sister, and we all hung out in the neighborhood. I knew he liked me, but our relationship didn't start until after I gave birth to my daughter. He called me and was very straightforward. He said he wanted to be with me and he wanted my daughter to be a part of his life."
Victor worked as a landscaper with his father, Barron Victor Sr. A native of New Orleans, the younger Victor was a longtime resident of the Pearl River area and had a close relationship with his mother, Cynthia, and his two sisters, Nettie and Rose.
Barron Victor Jr. loved sports and had been a standout basketball player at Pearl River High School.
"He was a very good, responsible person," Barnes said. "He wanted to please everyone around him and make everyone happy."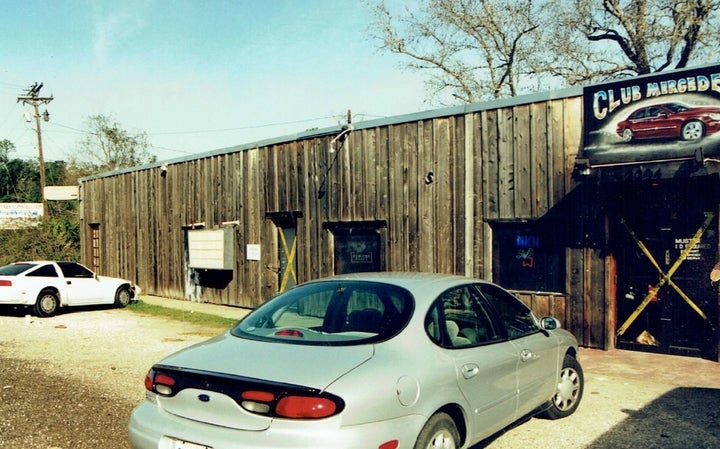 The type of music produced by Master P's record label was not something Victor typically listened to. It was only in the weeks leading up to his death that he got into the music and began dressing differently. Those changes caused a feeling of distance in his relationship with Barnes. The day he was killed, Barnes said she and Victor argued.
"He was hanging with his cousins and he called me around 2 p.m. that day," Barnes said. "I asked him if he had money for day care and he got smart with me. He said, 'I don't have it now,' and told me to get it from my daughter's biological father. That was the last time I heard from him. I didn't even know he was going to the concert."
The couple never got a chance to make up. "I hate that things were left that way," Barnes said. "We never got to say goodbye."
The sense of horror lingered, and Barnes never found anyone who could replace Victor in her life. Men who came calling never measured up. The emotional wounds were too deep for another to fill.
The legal journey also is being documented by Michael Shahin, a documentary filmmaker with Invasion Pictures.
"It brought it all back like the day he died," Barnes said of the recent news stories. "I revisited all the pain -- everything I tried so hard to hold in all these years because nobody wanted to talk about it."
That pain also prompted Barnes to take a fresh look at the case. And it led her to see what happened in a new light.
"At the time of Bookie's death, I just went by what we were told," she said. "After reading the HuffPost stories and looking through the legal documents, I realized something -- I realized an innocent man is locked up and the man who murdered [Bookie] has his freedom."
"This epiphany that Ms. Barnes has had is of substantial importance to the case, particularly in regard to the arguments we will be presenting to the clemency board," Buddy Spell said.
Barnes said everyone who knew Victor won't likely share her conclusions about Phipps' innocence. Still, she said she wants it made clear that the man she loved wouldn't stand for an unjust conviction.
"Bookie was a good person, and no matter what anybody did or said toward this innocent man, McKinley Phipps, I want people to know that Barron was not the type of person who would condone that," Barnes said. "Don't blame Barron because evil people put an innocent man in jail. Barron wasn't evil at all."
Barnes also wants it made clear that "true justice" for Victor will be forthcoming.
"I'm going to make sure that happens and his death and his name will never go in vain," she said. "The man who actually took his life will be held responsible."
Related
Popular in the Community