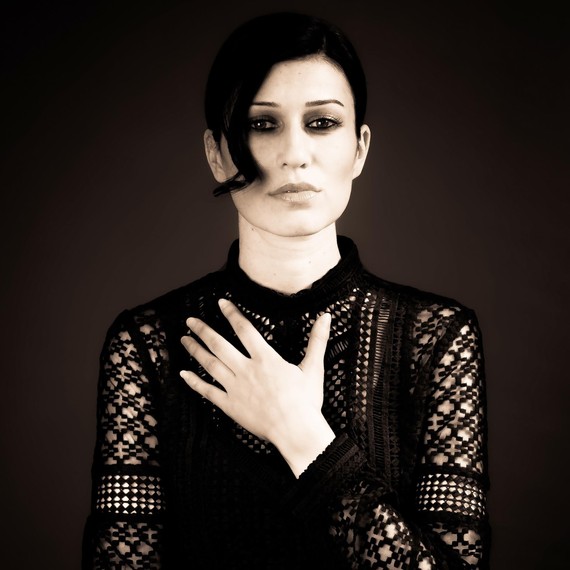 Suffering has long since served as a well of inspiration for the creative-minded. From death and heartache to failure and addiction, artists have always found a way to soothe their souls by manifesting their pain into an artform. Los Angeles based siren, Alu, released her fourth full length album, Mrs. Hypochondriac, on October 14th. She has been dubbed "the siren of psychosis" by Echoes Radio and "Kate Bush on a broomstick" by Campus Circle and while she resembles these comparisons, her music possesses an intimate depth that is incomparable. Alu admires a vast array of artists such as Tom Waits, Radiohead, Chopin, Joni Mitchell and two artists to whom her sultry voice is often compared, Tori Amos and Bjork.
Mrs. Hypochondriac was produced by Alu as well as multi-instrumentalist, Gabe Morley with its namesake being derived from a long battle with invisible illness. "I had a lot of weird symptoms that doctors couldn't explain. People often accused me of being a hypochondriac," she explains. "It was a really difficult time." Alu's invisible illness eventually showed itself when she was finally diagnosed with multiple sclerosis, a disease which disrupts the communication between the various parts of the nervous system.
As if being diagnosed with multiple sclerosis in your 30s isn't hard enough, she was also experiencing the stress of a volatile marriage that eventually ended in divorce. While these are the types of obstacles that can ruin people, Alu used them as a source of inspiration to create Mrs. Hypochondriac. "I went through the most suffering to get this album out," she says. "In many ways, this record saved me because creating it helped me deal with so much trauma."
The tracks "Nemesis," "Colorblind," and "Is it Bad?" are hypnotic serenades about her disappointing marriage as well as the skewed, and often absurd, perspectives with which many humans view life. She sings her way through the heartache, expressing the ever-shifting emotions that come along with it. In the song "Marie," Alu confronts herself as a young girl, lamenting about her childhood reveries and the harsh realities that awaited her. While the majority of Mrs. Hypochondriac weeps with the plight of modern human tragedy with titles such as, "Ghost Bride," "Land of Nothing" and "Scraps on a Bone," she closes the album with a kiss of hope. "Phoenix," a raw vocal and piano ballad, sings of strength and survival, that after being reduced to cinders, the human spirit has the power to rise again.
There is something so delicious about darkness. The duality of human nature is reflected in our constant thirst for the macabre and the many artists, writers, singers, and filmmakers who quench that thirst. From melodic, whimsical lounge music to haunting ballads of heartache, Alu fearlessly delves into the unexplored caverns of her own emotions. Her piercing voice drives the narrative of her lyrics into the listener, sometimes leaving chills in its wake. Mrs. Hypochondriac ebbs and flows between playful cabaret tunes to Gothic waltzes that evoke strange emotions, some of which are new and others which have lain dormant for years.
REAL LIFE. REAL NEWS. REAL VOICES.
Help us tell more of the stories that matter from voices that too often remain unheard.