It's no secret that the French have some serious culinary chops -- from beef bourguignon to coq au vin to creme brulee, there is no arguing with these classic French dishes. But one of the most talked-about French foods of the moment, the macaron, may seem impossible to make at home. Though it's difficult, it's not impossible.
Macarons (which, despite some pronunciation confusion are quite different than macaroons), are French desserts constructed by sandwiching ganache between two meringue cookies. They come in a variety of flavors (and vibrant colors) and taste, light, sugary, and absolutely delicious. While macaron bakeries, including the renowned Ladurée, have been fixtures of French culture for centuries, stores based in the States have started popping up over the past decade -- and have quickly turned us into macaron enthusiasts.
Though we won't pretend they're simple (or quick) to make, macarons can and should be made at home -- we promise they're worth the effort, and that no one will judge you if they're not perfect. The following 15 recipes will get you started on your macaron making, but don't limit yourselves to the flavors in the slideshow.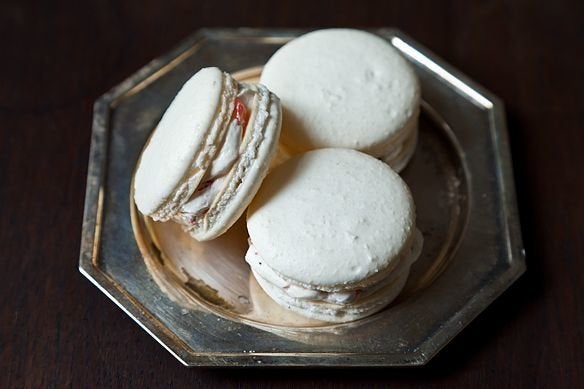 Macaron Recipes
Related