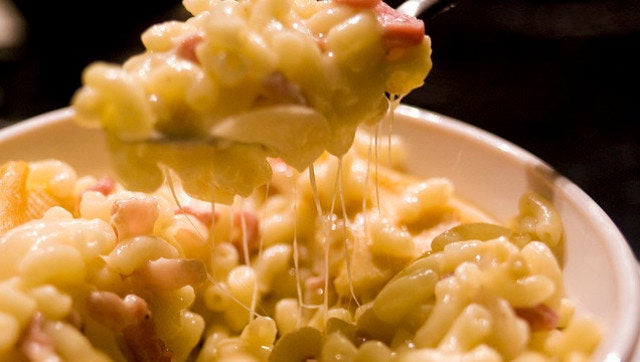 It's easy to love macaroni and cheese. There's something about every recipe for it -- whether decadent, healthy or somewhere in between -- that makes us want to drop everything we're doing and whip up a batch. Mac and cheese is the kind of food that inspires poems. Or, at the very least, snarky essays. We would very much like you to please go read Tom Scocca's amazing "Fundamentalist Macaroni and Cheese" at your earliest convenience.
Did you know that there are people on this planet who do not like mac and cheese? We've met some of those people. We feel badly for them, because they might never get to know the cheesy, gooey, warm blanket of comfort that a good mac and cheese provides. We love low-brow out-of-the-box versions, we love upscale multi-cheese and pancetta versions, but we especially love a homemade version somewhere in the middle.
However you like your mac and cheese, we'd like to invite you to join us in celebrating its loveliness in the following love letter. Mac and cheese, this one's for you, darling.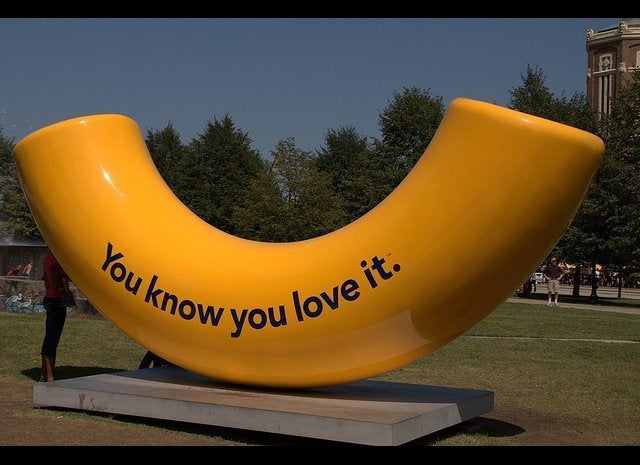 Dear Mac And Cheese, This Is A Love Letter