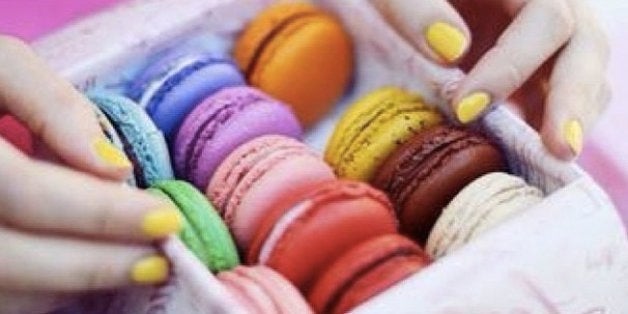 If you didn't know that macarons are a thing in the fashion world, just take one look at Instagram.
If there's anything fashion editors, designers, PR execs and interns love Instagramming, it's macarons, those petite French cookies that come in the prettiest filter-ready colors. They're the perfect baked good for the fashion world: delicate, visually pleasing, light, a little expensive (and thus a luxury item) and easy to send via delivery. No one doesn't love getting macarons as a gift. Order your own here.
Yeah, we're guilty, too...