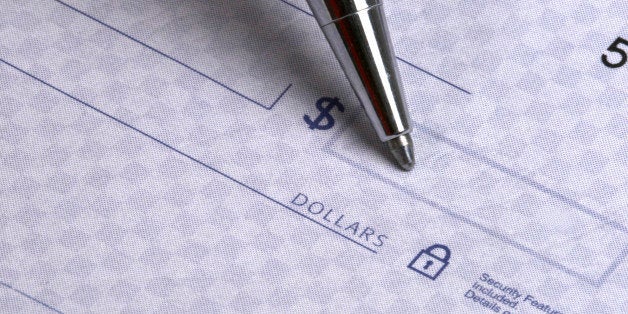 Sept 25 (Reuters) - A writer of fantasy books set in swamps of Florida and a primary care doctor in New Jersey are among 24 of America's most creative and original thinkers who will each get $625,000 "genius" grants this year, a U.S. non-profit said on Wednesday.
The John D. and Catherine T. MacArthur Foundation has chosen 13 men and 11 women, who can spend the money how they wish, according to the organization.
The grant, up from $500,000 last year, will be paid out over the next five years.
New York-based fiction writer Karen Russell's biggest worry two weeks ago was dealing with an insurance company about her stolen car. Russell, 32, now plans to continue her work of writing fantasy books, often set in the Everglades of Florida, where she grew up.
"What's so great about this award is that it's completely validating on so many levels," Russell said. "It's an unbelievable gift to get to dedicate yourself wholeheartedly to a fiction project."
Since the program began in 1981, the foundation has provided grants to 873 fellows from a variety of fields. Scientists, scholars, artists and activists in the past have pursued their passions with a financial safety net from the foundation.
"Their stories should inspire each of us to consider our own potential to contribute our talents for the betterment of humankind," the program's Vice President Cecilia Conrad said in a statement.
Anonymous nominators and selection committees decide who gets a grant, and recipients usually do not know they are even being considered unless they win.
Dr. Jeffrey Brenner, 44, founded the Camden Coalition of Healthcare Providers after his private practice in New Jersey that cared mostly for Medicaid patients flopped.
Brenner said he discovered that a very small number of patients consumed a large share of the overall costs of health care and social supports in Camden.
That knowledge inspired him to construct a searchable database and geographic mapping of discharge data from all patients at Camden's hospitals with the goal of reducing repeated emergency room visits and hospitalizations, which cause health care costs to increase.
"We worked for a lot of years in relative obscurity with not a lot of resources so it's really nice to see the work we care about get recognized," Brenner said.
Other recipients include a choreographer, medieval historian playwright, neuroscientist, immigration lawyer and a photographer. (Reporting by Lisa Maria Garza in Dallas; Editing by Lisa Shumaker)
REAL LIFE. REAL NEWS. REAL VOICES.
Help us tell more of the stories that matter from voices that too often remain unheard.
BEFORE YOU GO
PHOTO GALLERY
2012 MacArthur Fellows