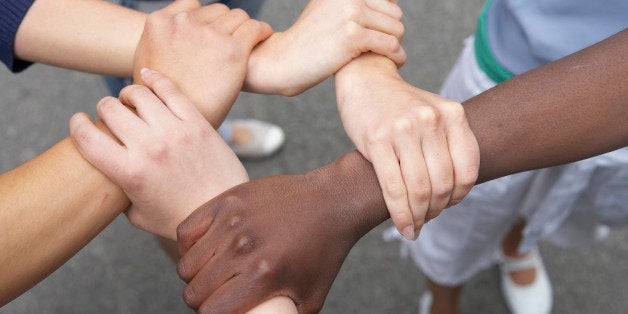 CHICAGO (AP) — An Illinois prison watchdog group and a Montana organization that tracks campaign contributions in 50 states are among the nine winners of the 2015 MacArthur Foundation grants to nonprofit groups.
The John Howard Association of Illinois and eight other nonprofits are receiving the MacArthur Award for Creative & Effective Institutions grants ranging from $350,000 to $1 million, the Chicago-based foundation announced Thursday.
The awards have been given since 2006 by the same group that bestows $625,000 no-strings-attached "genius grants" to individuals. They are aimed at organizations that previously have received help from the MacArthur Foundation, which does not seek or accept nominations for the awards.
The John Howard Association regularly inspects all Illinois adult and juvenile prison facilities, making policy recommendations to drive reform. One of its reports prompted an audit of the prison health care system. Reports on a youth facility in Kewanee, Illinois, have exposed the state's practice of concentrating the most troubled youth in an institution with inadequate treatment staff.
"I remember a visit where I met a particularly young boy who wanted very much to speak to us," said Jenny Vollen-Katz of John Howard Association. "This child of 13 or 14 was crying to us about missing his mother and grandmother. He had started to deteriorate in terms of his mental health." The visit was one of many that caused the group to urge county courts to stop committing boys with severe mental health needs to the Kewanee facility.
The association plans to use its $500,000 grant for communications, public outreach and volunteer coordination.
In Helena, Montana, a group called the National Institute on Money in State Politics, tracks campaign contributions in 50 states on its FollowTheMoney.org website. The group plans to use its $1 million MacArthur award to increase its reserves and rebuild its technology infrastructure.
"It was a lump-in-the-throat moment" to hear about the award, said Edwin Bender, the group's executive director. The group is launching an online tool next week to promote taxpayer understanding of how interest groups influence state legislation. "The Internet is changing the world," Bender said. "Why shouldn't it help create a better democracy?"
The awards go to groups with annual budgets under $10 million, such as FrameWorks Institute in Washington, D.C., a group that developed the term "heat trapping blanket" to help people understand climate change.
Other winners are the Human Rights Center at the University of California, Berkeley, School of Law, which investigates war crimes; iCivics in Washington, D.C., developer of civics video games and lesson plans for schools; and the Roosevelt Institute Campus Network in New York, a student-run policy group.
In Mexico City, Asistencia Legal por los Derechos Humanos, known as ASILEGAL, works to protect people treated unfairly by Mexico's justice system, and is a MacArthur award recipient.
Awards also went to New York-based Firelight Media, which assists minority filmmakers with their documentary projects, and Forest Trends in Washington, D.C., a pioneer in calculating the market value of watershed protection, biodiversity habitat and carbon storage.
REAL LIFE. REAL NEWS. REAL VOICES.
Help us tell more of the stories that matter from voices that too often remain unheard.
BEFORE YOU GO
PHOTO GALLERY
MacArthur Fellows 2014