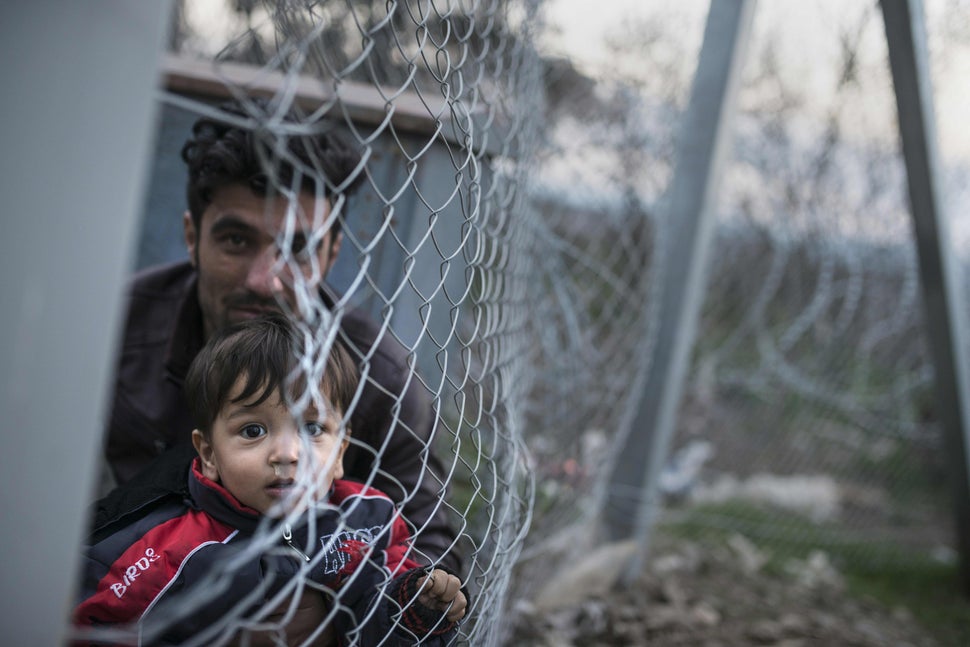 Macedonia closed its borders to Afghan refugees and migrants on Sunday, leaving thousands of people stranded along a popular migrant route to northern Europe. Photos and videos shot on Monday near Idomeni, a Greek village near the Macedonian border, show how desperate people are to find a new home in Europe.
Macedonia, a landlocked Balkan country located just north of Greece, is a common passageway for migrants and refugees hoping to travel through Serbia and Hungary toward countries like Germany and Sweden.
The heads of police in Macedonia, Serbia, Austria, Slovenia and Croatia issued a joint statement last Thursday, vowing to reduce the flow of people into their countries "to the greatest possible extent" while noting that they would still make exceptions for Syrians and Iraqis.
Last November, Macedonia restricted entry to migrants and refugees, while still allowing people from Afghanistan, Syria and Iraq to cross the border. Now, the country is barring Afghans, who make up the second-largest group entering Europe by sea, according to U.N. statistics.
The video below captures migrants and refugees' fear, anger and frustration as they are denied entry into Macedonia.
View more images from the Greece-Macedonia border below.
Read More About Europe's Migrant And Refugee Crisis:
Calling all HuffPost superfans!
Sign up for membership to become a founding member and help shape HuffPost's next chapter