The migrant families are fleeing poverty and danger in their home countries, including Iraq and Syria. Migrants who make this journey often cross the Aegean Sea in rickety boats and pass through Serbia and Macedonia on their way to wealthier countries in the European Union.
This time, Macedonian border forces formed a line of shields to block the way. They blocked the train tracks with barbed wire, and fired stun grenades and plastic bullets into the crowd of 3,000 migrants, which included babies and young children. Ten people were reported injured in the clash, including a "youngster" with a shrapnel wound, according to the Associated Press.
A Macedonian police spokesman told the AP that the police and army would "control" the border to stem the tide of migrants. In the past month, almost 39,000 migrants have already crossed the border.
"We want to go to Germany to find a new life because everything has been destroyed in Syria," a woman named Amina Asmani told the AP. She was traveling with her husband and her 10-day-old baby.
"People from Syria escaped from war, escaped death and we want to see our future in Europe. We need this road to see our future," Ahmet Husa of Syria told Reuters.
The influx of migrants into Europe has given way to what some have called a racist and xenophobic backlash. Below, you can see photos of some of the families now braving terrors along the migration route.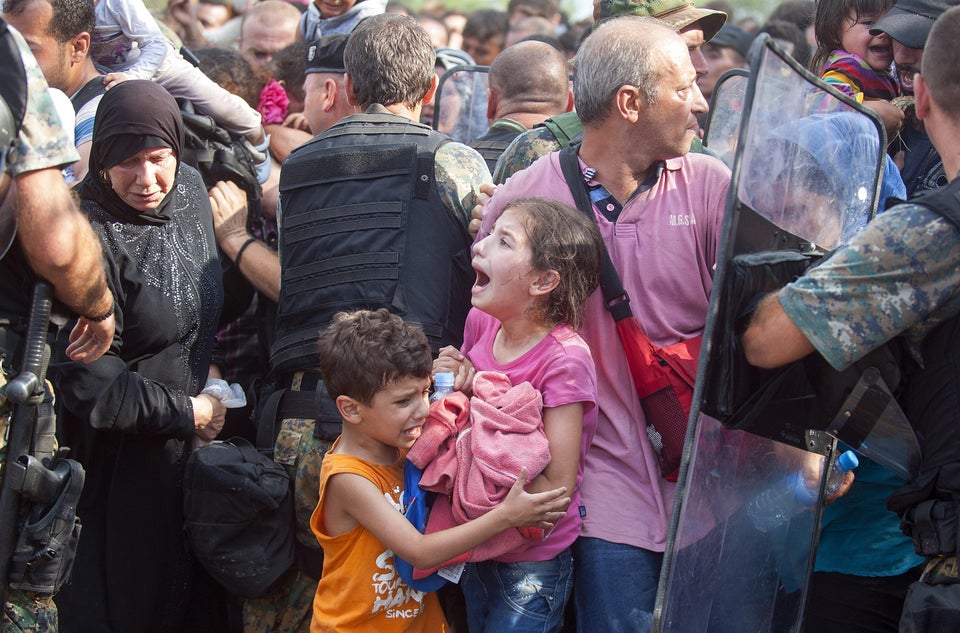 ROBERT ATANASOVSKI via Getty Images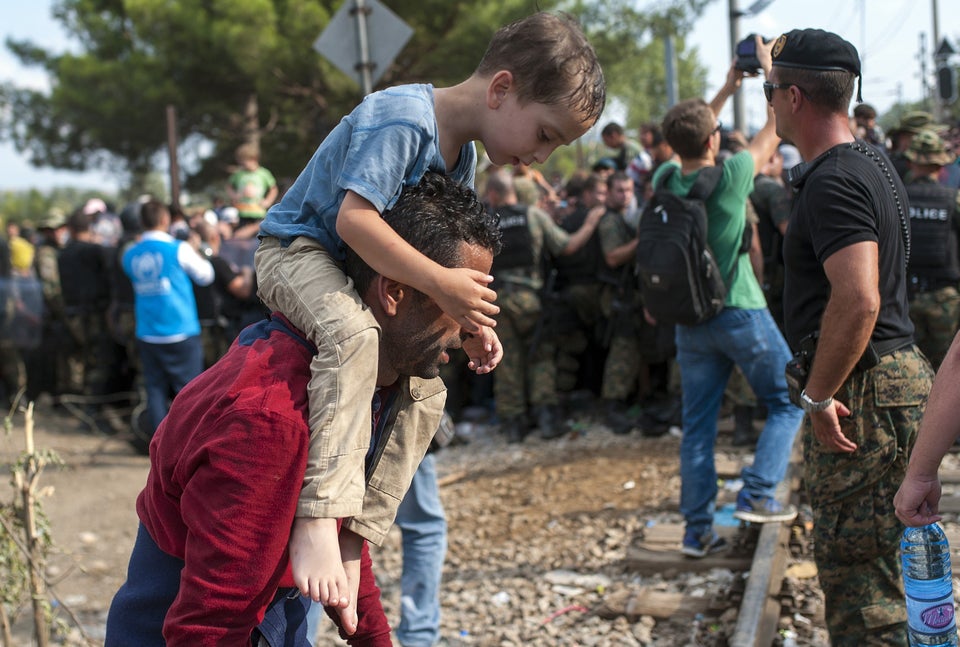 ROBERT ATANASOVSKI via Getty Images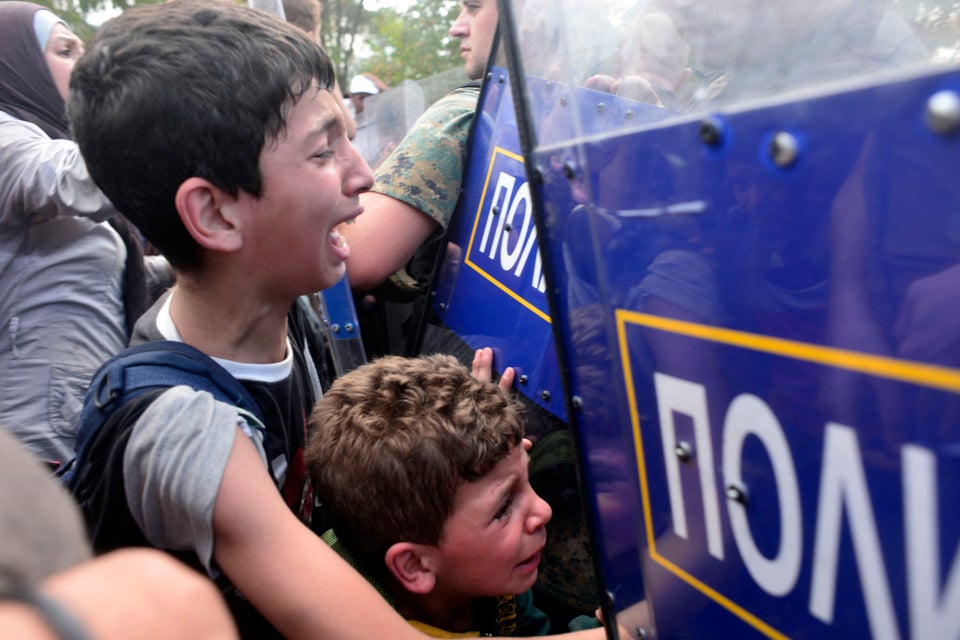 Milos Bicanski via Getty Images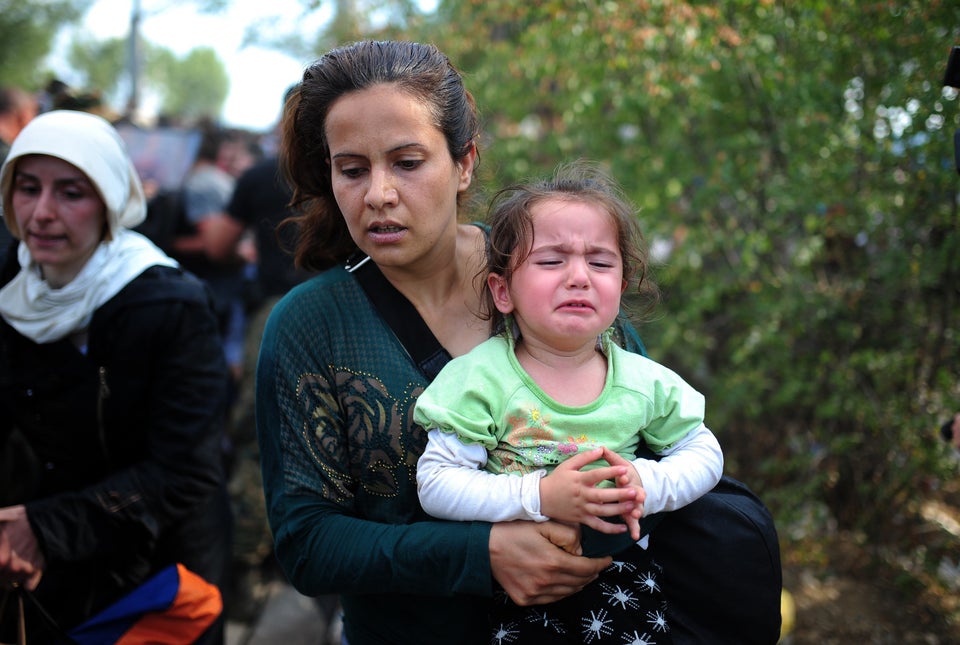 ROBERT ATANASOVSKI via Getty Images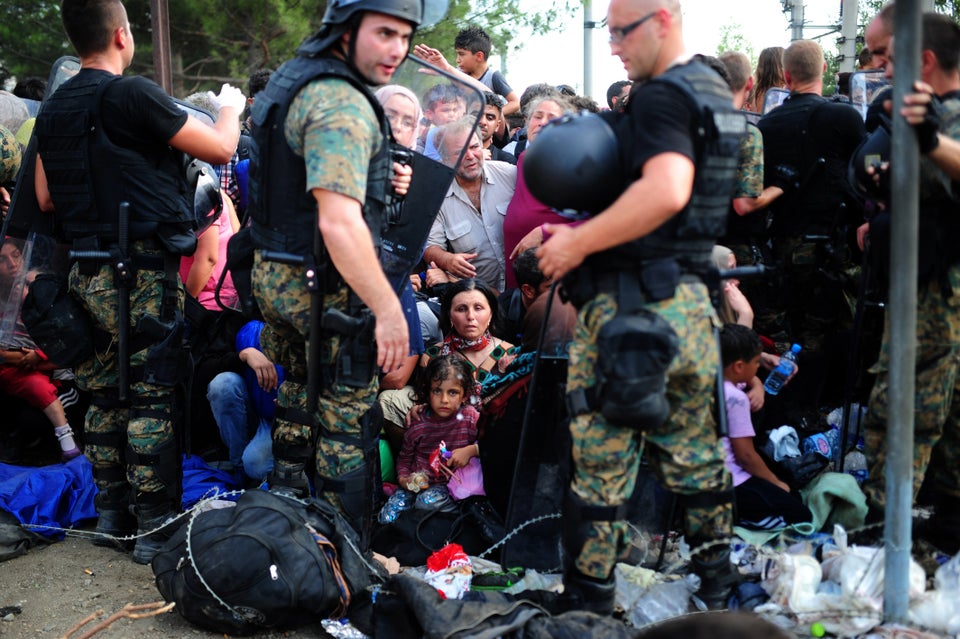 ROBERT ATANASOVSKI via Getty Images
ROBERT ATANASOVSKI via Getty Images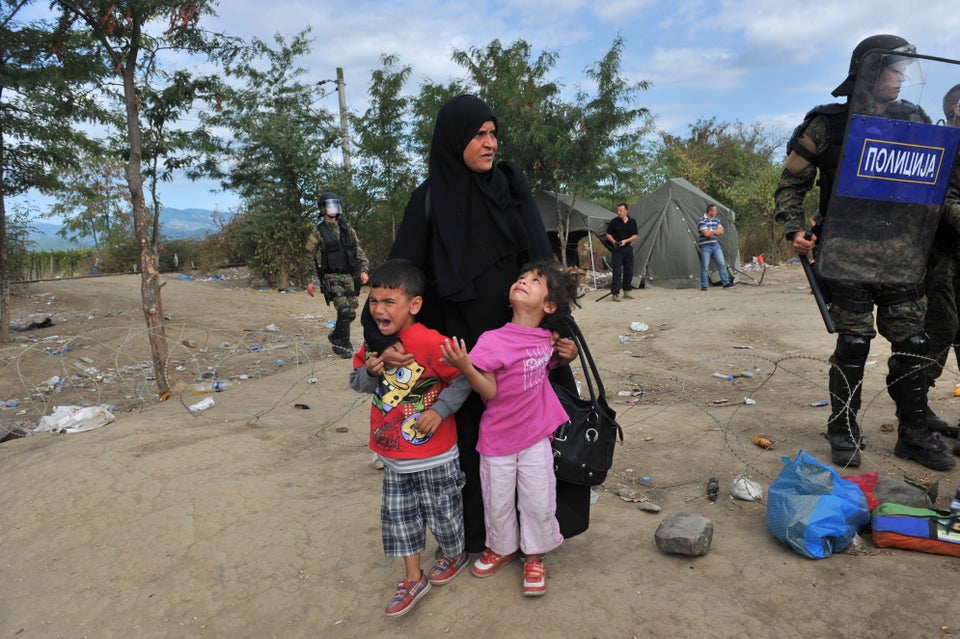 SAKIS MITROLIDIS via Getty Images