Lloyd, who has played with MGK since 2022, was mentioned by name when it seemed as though Fox had broken off her engagement with the "My Bloody Valentine" rapper after a fight over Super Bowl weekend.
Fox hinted at a breakup on her Instagram page by deleting all photos of MGK. She also posted lyrics from the Beyoncé song "Pray You Catch Me," which say "You can taste the dishonesty / It's all over your breath."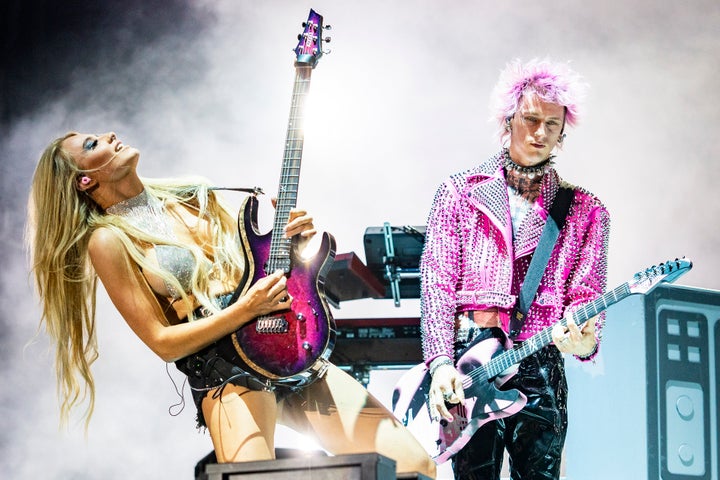 In the comments of Fox's post, someone wrote "He probably got with Sophie."
"Maybe I got with Sophie," Fox responded, alongside a fire emoji.
Lloyd's management condemned the "disrespectful" speculation about the guitarist and her bandmate.
"Sophie Lloyd is a professional, accomplished musician who has been needlessly dragged into the media based off of meritless accusations made by social media," the musician's management team told Page Six in a fiery statement on Wednesday.
"Any suggestion that she has ever acted in an unprofessional manner or stepped out of her relationship are untrue," her team added. "It's disrespectful to her as a female artist and poor journalism and social commentary to be reporting anything else."
Her management didn't respond to HuffPost's request for additional comment.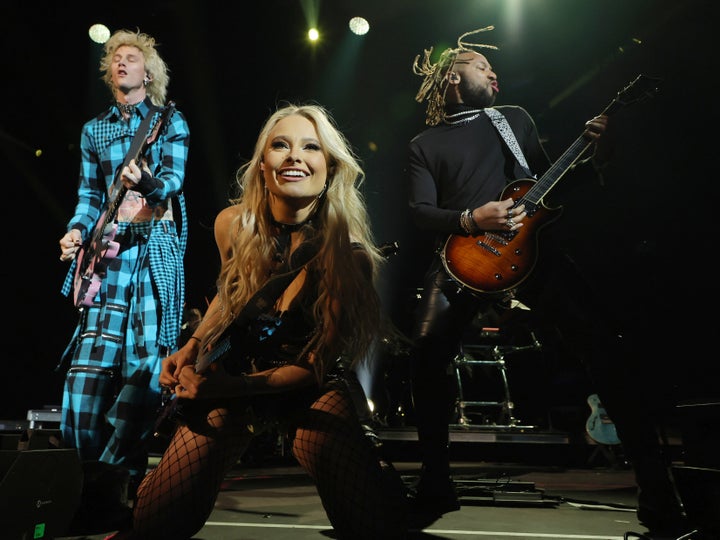 Fox has not commented further on split speculation, though the "Jennifer's Body" star deactivated her Instagram account after hinting at a breakup.
The couple first confirmed they were dating in June 2020, and got engaged in January 2022.
Popular in the Community