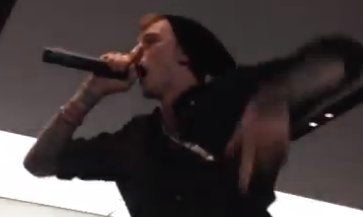 Before today, many people might never have heard of the rapper Machine Gun Kelly. In fact, some might not have even heard of Microsoft stores. But following what might prove to be an expensive debacle at an Atlanta, Ga., mall, chances are that the two entities will be forever linked, albeit in the footnotes of tech retail history.
Machine Gun Kelly played a raucous gig at the Microsoft store at Lenox Square Mall on Friday, but organizers got way more than they bargained for. During his performance of "Hold On (Shut up)," MGK hopped up on display tables that had several laptop computers on them and began stomping around and swearing.
Warning: Strong language follows.
"Fuck these computers and shit. MGK's in this bitch," the rapper says in the video below. While the behavior is nothing surprising at a rap show, it appears that the Microsoft store wasn't prepared for it.
In videos of the incident, which were shot from several different angles, the 22-year-old rapper, whose real name is Richard Colson Baker, can be seen tossing a promotional sign and drawing the ire of Microsoft store employees. A camera even captured the rapper flipping off a woman in the crowd. All Hip Hop reports that MGK "[stomped] on at least five computers" before staff cut his music.
This isn't the first incident involving rappers and computers to make news recently. In September, rapper DMX was filmed allegedly using Google on a laptop for the first time. In a humorous viral video, the agitated rapper complained that the laptop's Web browser has "too much stuff."
WATCH: (Warning: Contains explicit gestures and language)
Before You Go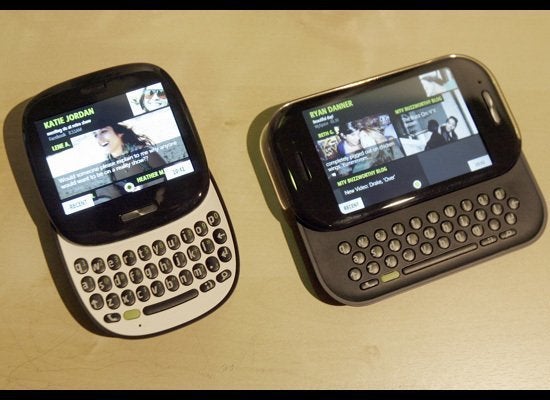 Microsoft's Worst Gadget Flops
Popular in the Community