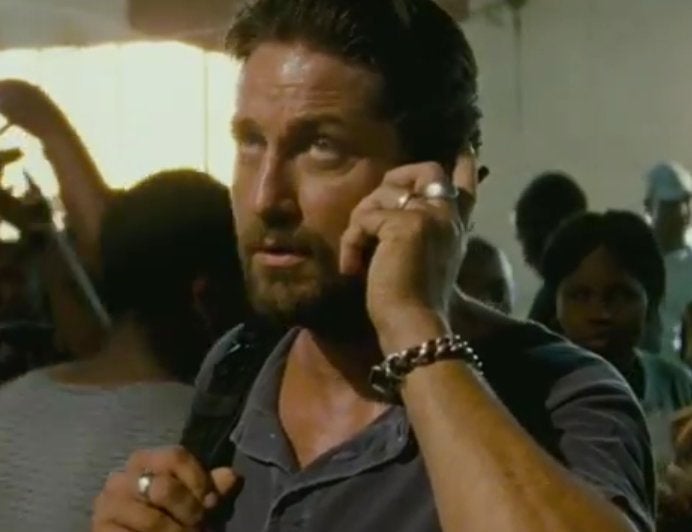 In taking on the story of Sam Childer's divine inspiration, Gerard Butler seems to have found his own.
The Scottish actor, known best for his Greek warrior days in "300," stars in the true-life story of a drug dealing biker-turned-valiant missionary in "Machine Gun Preacher," taking on the story of a man who, bible in one hand and AK-47 in another, fights to this day to defend and better the lives of children in Sudan.
Childers, a Pennsylvania man whose baptism and subsequent trip to volunteer in the war-torn African country led him to fight bravely to establish an orphanage for the young victims of the endless violence, wrote "Another Man's War," a memoir about his turn to grace and heroism. His orphanage, his website says, has fed and housed over 1,000 children in the country, and currently provides for 200 kids who might otherwise be killed or forced to take arms in the civil war.
In the first trailer, which can be seen below, Butler channels both his renegade early years and dogged determination of his new passion, and for his efforts, the film was awarded a place in the prestigious Toronto Film Festival.
Popular in the Community