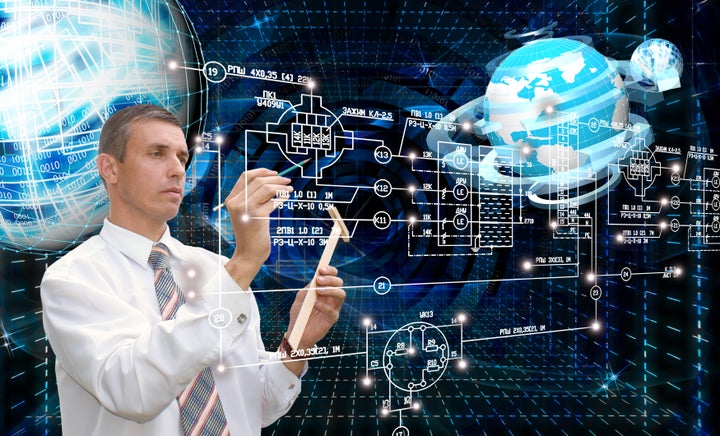 This article was co-authored by Andrew Flachner, the CEO at RealScout. RealScout is a collaborative home search platform that empowers real estate agents to close more deals faster.
By teaching computers how to interpret the visual world, multiple listing service photos are starting to unlock a treasure trove of listing data previously thought to be unavailable. While, historically, the amount of bedrooms, bathrooms, and square footage primarily guides real estate searches, these numbers may soon just be a starting point.
What if other criteria of selection could be the size of the backyard, the quantity of natural light, or the vastness of the view? Alas, most of that information is not included in current MLS data systems. However, recent advancements now make it possible to analyze listing photos, automatically identify hundreds of features, and provide thousands of additional data points.
Giving consumers the ability to search at a new and unheard of micro-level was the impetus for the use of a powerful new technology called computer vision. Today, machine learning is unlocking a unique functionality in the home search process that no pre-2016 homebuyer has ever had.
Computer vision is the science of teaching systems to learn and understand the visual world. We can easily glance at photographs, accurately identify them, and describe the variables we see (like room type, layout, lighting, appliances, etc.).
It is only recently that progressions in technology have enabled computers to develop similar skills. Google's self-driving cars use the same technology to distinguish pedestrians from bike riders and countless other dynamic road details. On Facebook, the feature is able to identify the person next to you in a photo as a friend.
Real estate listing photos carry vast amounts of valuable, nonsearchable information for homebuyers. This new technology unlocks neighborhood-specific features, trends, and preferences based on search behavior.
When paired with an agent's expertise, it can set a new standard in the consumer homebuying experience. And those Realtors using the best technology and machine intelligence will successfully guide their clients through a homebuying process that's only going to get more complex in the future.
Real Estate Search Explodes
Current online real estate search only scratches the surface of innovative user experience. With early online search back in the day, "quantity" reigned supreme; now, with computer vision, "quality" gets kicked into high gear. By unlocking this wealth of visual information, vast amounts of property data are now searchable and consumable.
Think what would happen if photos could provide information to answer the following types of questions:
What is the exact size of every room?

What is the architectural style of the house?

When will I need to repair or replace the roof?

What direction is the family room facing?

What are the fine-grained feature classifications? Are the countertops granite, marble, concrete, or tile?

How green is the surrounding neighborhood?

What plants are in the front yard?

How much snow will I have to shovel in my driveway?
Answers to these questions, and others like them, open up a whole new world of refined search and decision-making that has previously never been envisioned.
Calibrating computer models with mind-boggling amounts of data can help build a deep database tailored toward real estate. Using human taggers, more than 7 million listing photos were labeled with dozens of elements and key pieces of information.
Teaching computers how to analyze pictures is significantly harder than it may seem. In real estate, it's currently accepted that almost 100,000 manually tagged photographs are needed to help a computer identify the nine different room types in a standard house — kitchen, dining room, living room, bedroom, bathroom, etc. And that's only recognizing the kind of room.
Thereafter, each subcategory of data — floor types, wall finishes, kitchen cupboards — requires tens of thousands of additional hand-annotated photos. The various scenarios in real estate are in the tens of millions, while the variations will ultimately register in the many billions.
This enhanced property information can be applied to a unique computer vision functionality called "compare." It enables a side-by-side display of photos of particular rooms or different listings and lets buyers compare properties on multiple levels.
Even information like construction quality and neighborhood conditions can be extracted through computer vision techniques, increasing the transparency of information for agents and clients.
What Does This Mean for Realtors?
Computer vision is still in its early stage of development, and the full impact is still unknown. However, it's already proving to be a prodigious tool empowering Realtors to enhance their value proposition.
Providing a better understanding of data and, more importantly, making informed decisions with data are subtle and highly personal skills that machines cannot acquire. But those Realtors who effectively integrate these technologies are more prepared to meet and satisfy their clients' needs and will naturally be in greater demand.
In the not-too-distant future, computer vision may even be used in a slightly different way by predicting days on market, forecasting a future sale price, or suggesting to consumers how to prepare and optimize their home for sale. One thing is for sure: The real estate industry, again, finds itself on the cusp of a rare opportunity. Adopting innovative technologies can improve the consumer homebuying experience.
The internet restructured the homebuying search process. Now, just 20 years later, computer vision is redefining that process once again. The future of search in real estate has been forever changed.
Stefan Swanepoel is the chairman and CEO of the Swanepoel T3 Group. An author on The New York Times Best Sellers list, Swanepoel is a business, leadership, and motivational speaker and a real estate trends strategist. The T3 Group operates T3 Sixty, a management consulting company that provides extensive research, strategic analysis, and business innovation to facilitate better management decisions in the real estate industry.
This article was co-authored by Andrew Flachner, the CEO at RealScout. RealScout is a collaborative home search platform that empowers real estate agents to close more deals faster.
Related
Popular in the Community