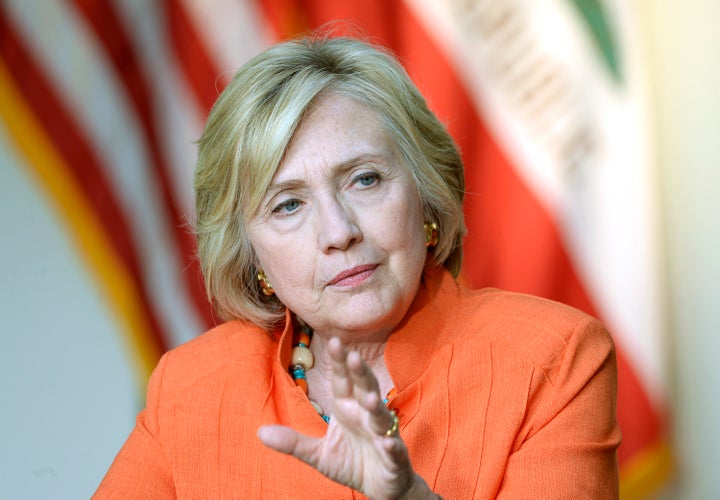 WASHINGTON -- The International Association of Machinists and Aerospace Workers union endorsed Hillary Clinton for president on Friday, giving the front-runner for the Democratic nomination another boost from a major labor union.
IAM, which represents more than 700,000 workers in North America, said Friday that Clinton had garnered unanimous support among union leadership and was the "overwhelming favorite" in an internal poll of rank-and-file members.
Only two other major unions have declared their support for any candidate this early in the 2016 campaign -- the American Federation of Teachers, which endorsed Clinton last month, and National Nurses United, which declared its backing for Sen. Bernie Sanders (I-Vt.) on Monday.
Tom Buffenbarger, IAM's president, said in a statement that the union didn't want to stay quiet while the fight is "so clearly underway."
"Hillary Clinton has been a strong supporter of this union for years and she is now the target of unprecedented attacks, financed on a scale never seen before," Buffenbarger said. "The time to help is when help is needed most, and we intend to do just that."
The union's endorsement comes at a time when some factions within organized labor have expressed disappointment with Clinton. The former secretary of state didn't take a clear position on fast-track authorization for the Trans-Pacific Partnership, the mammoth trade deal that unions, including IAM, have loudly opposed.
But according to IAM, Clinton beat Sanders by a margin of more than 6 to 1 in its poll of 2,000 union members.
"The question should not be why are we endorsing Hillary Clinton now, but rather, what took us so long," Buffenbarger said.
Popular in the Community