*disclaimer* The following comments may or may not pertain to me.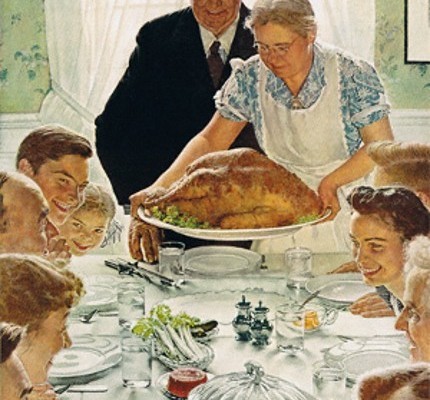 Thanksgiving. You can't avoid it. It's coming. Tomorrow. And whether you love it or hate it, whether it brings together people you love or people you loathe, there's one thing that rings true for all. It could possibly be the culmination of an entire year's worth of chaos at one dinner table.
I like that. Aside from the fact that I'm going to be spending the holidays with wonderful cousins (and am not cooking), holiday chaos gives me strength. It gives me courage. But mostly, it gives me fodder for this blog!
So BRING IT. Bring on the crying/fighting/overtired kids. Bring on the two-hour tarmac delay (okay, maybe don't bring that one on). Bring on the spilled wine on the new white tablecloth. Bring on the jumpy dog(s). Bring on the judgmental or competitive (insert relative here: in-laws, siblings, co-workers, random guests off the street). Bring on the "Well in my house we always cook with the (insert superlative here) ingredients when we make our stuffing." Bring on the earplugs that I'll need when my dad turns on the TV so loud he's trying to turn our living room into the IMAX Theater. "Bring on the "Wow, you lost weight! Have you been dieting?" comment (does that mean I was fat last Thanksgiving?) or digs at my parenting skills. BRING IT ALL! Because if you bring it, I will USE IT! Isn't self publishing just the greatest invention ever?
Okay, I know. You're really just looking for a spectacular side dish. And I'm projecting my potential Thanksgiving chaos on you. But don't worry. The recipes are here too. My personal favorites are the Moroccan Cous-Cous (previously posted on this blog so I'll include the link) and a good old fashioned Squash Thing (remember, it's not a casserole), also previously posted.
If you want to spruce up your veggies or need a last minute addition, buy a bag of green beans and toss with kosher salt, a large can of diced tomatoes (with juice), a drizzle of olive oil and 5-6 minced garlic cloves. Spread on a baking sheet (one with sides) and roast on 375 for 45 minutes.
One of the easiest and tastiest appetizers around is a huge hunk of French bread spread with fresh figs (or fig preserves) and a piece of Brie. Sprinkle some grapes around that puppy and boom, you're all fancy now.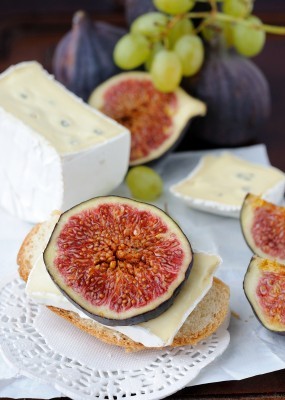 Make sure to have plenty of red and white wine at your disposal and try not to sweat the small stuff. Remember to turn off your cell phone for just a few hours (I'll have to remind myself that at least ten times), watch Charlie Brown and walk through some crunchy leaves.
And if you can't seem to get it all done before the guests arrive, send someone to your favorite restaurant and throw their sides into your own bowls. If you click the link you'll get a coupon.
Happy Thanksgiving. Enjoy the ride! Embrace the chaos!