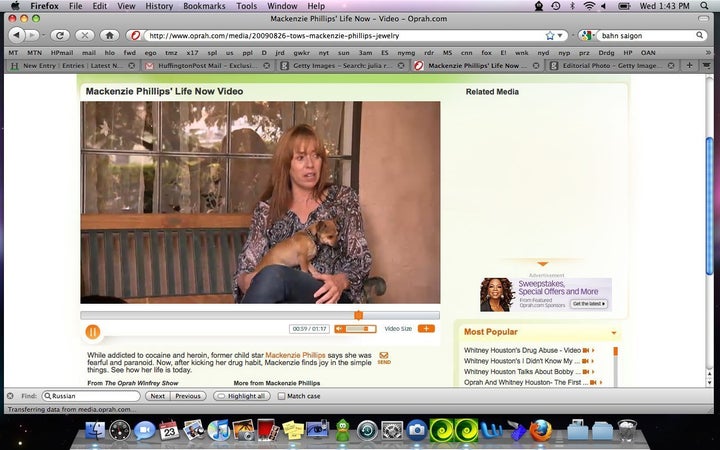 CHICAGO -- Former child star Mackenzie Phillips said Wednesday her father, John Phillips, who was a leader of the 1960s pop group the Mamas and the Papas, raped her when she was a teenager and that her sexual relationship with him later became what she termed "consensual."
Mackenzie Phillips writes in her new book, "High on Arrival," that she had sex with her father on the night before she was to get married in 1979 at age 19, according to People magazine.
Phillips wrote in her book: "I woke up that night from a blackout to find myself having sex with my own father."
She told "The Oprah Winfrey Show" in an interview that aired Wednesday that her siblings "definitely have a problem with this." Winfrey also read a statement from Genevieve Waite, John Phillips' wife at the time of the alleged abuse and Mackenzie's stepmother that said he was "incapable, no matter how drunk or drugged he was, of having such a relationship with his own child."
Phillips, who starred on TV's "One Day at a Time," said the sexual relationship with her father lasted a decade and ended when she became pregnant and didn't know who had fathered the child. She had an abortion, which her father paid for, and "and I never let him touch me again."
Phillips told Winfrey that she first tried cocaine when she was 11 years old. Her father did drugs with her, taught her to roll joints and injected her with cocaine. Phillips said she's been clean for a year after pleading guilty to possessing cocaine and entering a drug treatment program.
Phillips said the sexual relationship, although she believes it became consensual, was "an abuse of power" and "a betrayal" on her father's part. She said she forgave John Phillips on his deathbed.
"I can't be the only one this has happened to," Phillips said. "Someone needs to put a face on consensual incest."
Popular in the Community