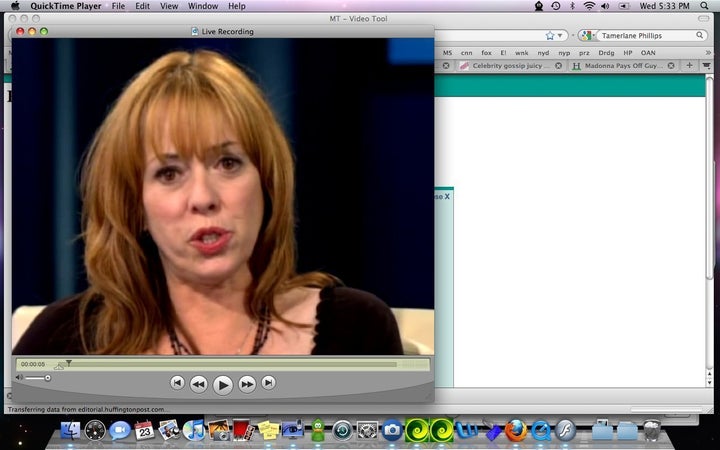 Mackenzie Phillips told all to Oprah on Wednesday. She said she and her father John had a longterm consensual incestuous affair, that began with a drug-fueled rape. Her book "High on Arrival" also details it. The last time he touched her was when she found out she was pregnant, ten years into their sexual relationship, and she had an abortion.
But prior to that, when they were in a hotel in Hawaii while out on tour, Mackenzie says her famous dad wished aloud that they could run away together and raise Bijou and Tam (Mackenzie's younger half-siblings with whom she shares her father) and Shane (Mackenzie's son) as their own.
She talked about her repulsion at his attempt to romanticize their relationship,
"You begin to love your captor, and I felt great love for my father. The moment that he tried to make it a romance, all the sudden, it was like being shot into present time."
That was the beginning of the end. She wound up pregnant, not knowing who the father was.

WATCH:
Popular in the Community