On the rural southern coast of Hawaii's Big Island lies a scenic and secluded 13-acre park featuring volcanic sea cliffs and tall ironwood trees. While it's an inviting place for a picnic, MacKenzie State Recreation Area has a supposedly dark and gruesome history.
Running through the park are the remnants of an ancient coastal trail, commonly referred to as the "King's Highway." Improvements to this trail in the early- to mid-1800s were generally performed by prisoners and people unable to pay taxes, according to National Park Service documents.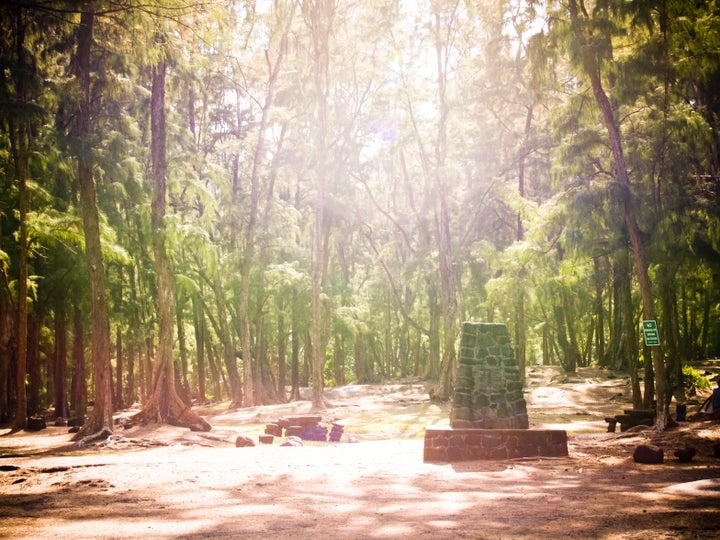 Royer doesn't offer a tour of MacKenzie, but as director of the Kahuna Research Group, an organization that claims to investigate paranormal activity around Hawaii, he says he believes the ghost stories from the park are "absolutely" true. According to a report by the group, visitors to the park say they have been awakened by bloodcurdling screams, heard cries and whispers inside the many collapsed lava tubes and even encountered some frightening paranormal activity, like sleeping bags suddenly being unzipped.
The group also says they made contact with the spirit of "Louie," a Portuguese prison laborer said to have died at MacKenzie a few weeks after killing a fellow prisoner over a lack of food.
"I just got chicken skin thinking about it," Royer told HuffPost. "There's some strong energy going on there."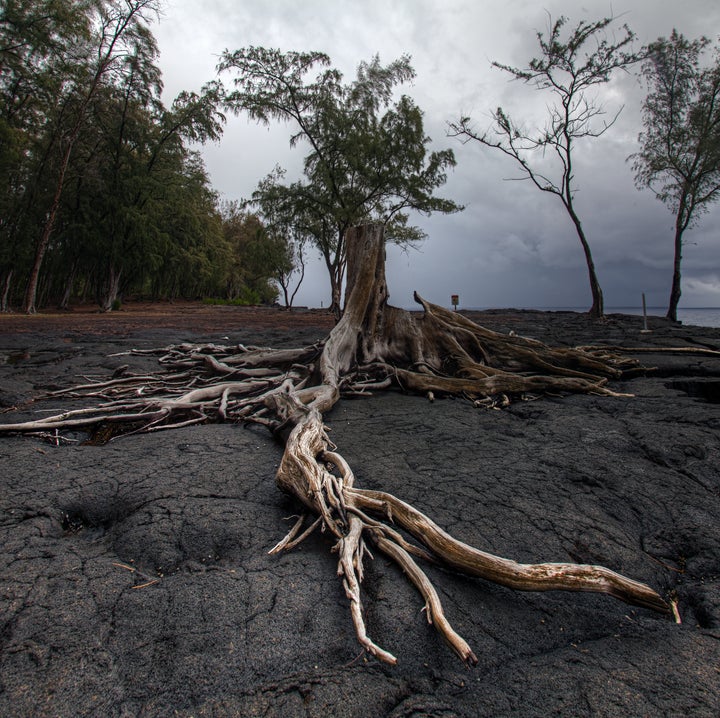 MacKenzie's isolated location further fuels its mystery. The park is tucked away in a small portion of Malama-Ki Forest Reserve and is situated along the scenic 15-mile Kalapana-Kapoho Road, famously known as the "Red Road."
Many who stop here are en route to Kalapana, a historic Hawaiian fishing village and residential area partially destroyed by lava in 1990. The park is also popular among local fishermen. But the hazardous cliffs and strong currents make MacKenzie far too dangerous for swimming, so the enchanting park doesn't see a lot of regular traffic.
"Maybe it is the nothingness you experience there," Hawaii County Police Chief Harry Kubojiri, who grew up in the Big Island's southern district of Puna, told the Big Island Chronicle. "Or it's the eery sound of the wind blowing through the trees" that contributes to the park's supernatural aura.
Whatever it is, he said, "You always hear the same stories, of ancient Hawaiian lore, sacrifices being made there."
"Their processions, which include torches and drumming, have been witnessed by quite a few people, especially on full moon nights," reports the Hawaii travel guide To-Hawaii.com.
As for the skeptics, spokeswoman Erin Kinoshita told HuffPost that the Big Island Visitors Bureau has "never received any inquiries" about MacKenzie being haunted.
"For travelers who plan to visit the area, we advise that this is an isolated location in Puna and can be unsafe for swimming," she wrote.
If you're hoping for that supernatural encounter, be warned that camping is prohibited and MacKenzie State Recreation Area is only open during daylight hours
Whether you bring a picnic or a Ouija board, however, is up to you.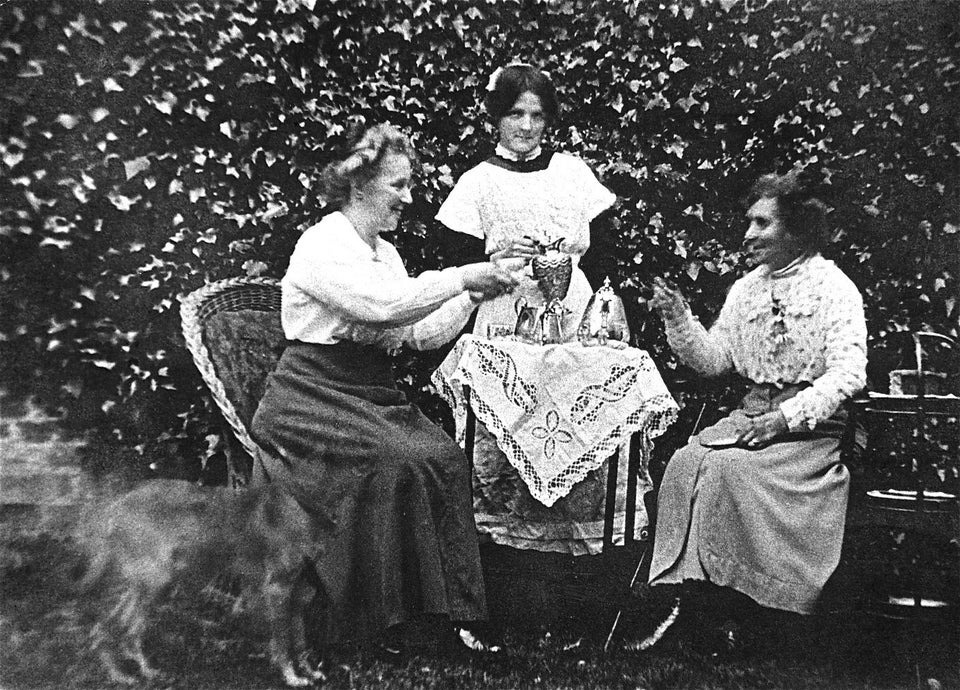 Ghost Images Through The Years
Related