Macklemore hit the stage at the Staples Center on Sunday (Jan. 26) for a performance at the 56th annual Grammy Awards.
The 30-year-old rapper was joined for the gig by his producing partner, Ryan Lewis, and singer Mary Lambert to play the hit single "Same Love." The performance was taken to another level with the addition of Madonna, who lent her vocals to the "Heist" track by transitioning into a rendition of "Open Your Heart." Hours before the show, news leaked that Macklemore and Madonna's performance would host the marriage ceremonies of 33 couples, to be officiated by Queen Latifah.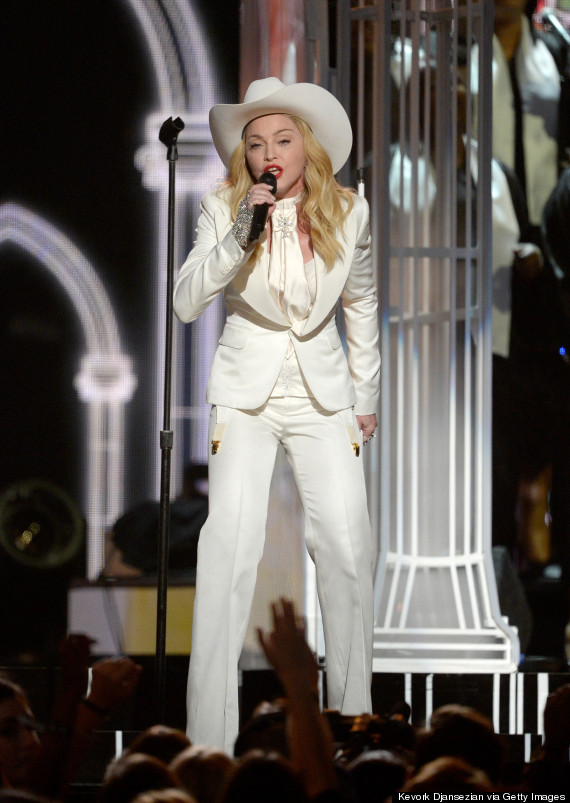 "Same Love" was nominated for Song of the Year at the awards show. Macklemore and Ryan Lewis were also nominated for Best New Artist, Album of the Year and Best Rap Album for "The Heist," Best Rap Performance and Best Rap Song for "Thrift Shop" and Best Music Video for "Can't Hold Us."
The 2014 Grammys are the first time Macklemore and Ryan Lewis have been nominated for awards from The Recording Academy. In the months since the release of breakout album "The Heist," the duo has won Video Music Awards from MTV, American Music Awards, BET Awards and Billboard Music Awards.
The Grammys was hosted by LL Cool J in Los Angeles. Other performers included Taylor Swift, Lorde, Paul McCartney and Beyonce.
MORE FROM THE ASSOCIATED PRESS:
The weddings of 33 couples during the Grammy Awards were legally presided over by Queen Latifah. The rapper-actress-talk show host had to be sworn in as a commissioner by the state of California to perform the ceremony.

"You can call me Queen Commish for a little longer," she joked backstage Sunday night.

Latifah said she's not an ordained minister and her special powers expired at midnight.

"It was something I took very seriously," she said. "That is someone's life commitment to one another, you want to make sure you do it right. That's what sunk in for me."

The marriages took place in the aisle of the Staples Center during Macklemore & Ryan Lewis' performance of the gay rights anthem "Same Love."

"To have your wedding in front of 100 million people is pretty momentous," Latifah said. "I can say I was here and that will not leave me. I look forward to dashing off and signing all their wedding certificates."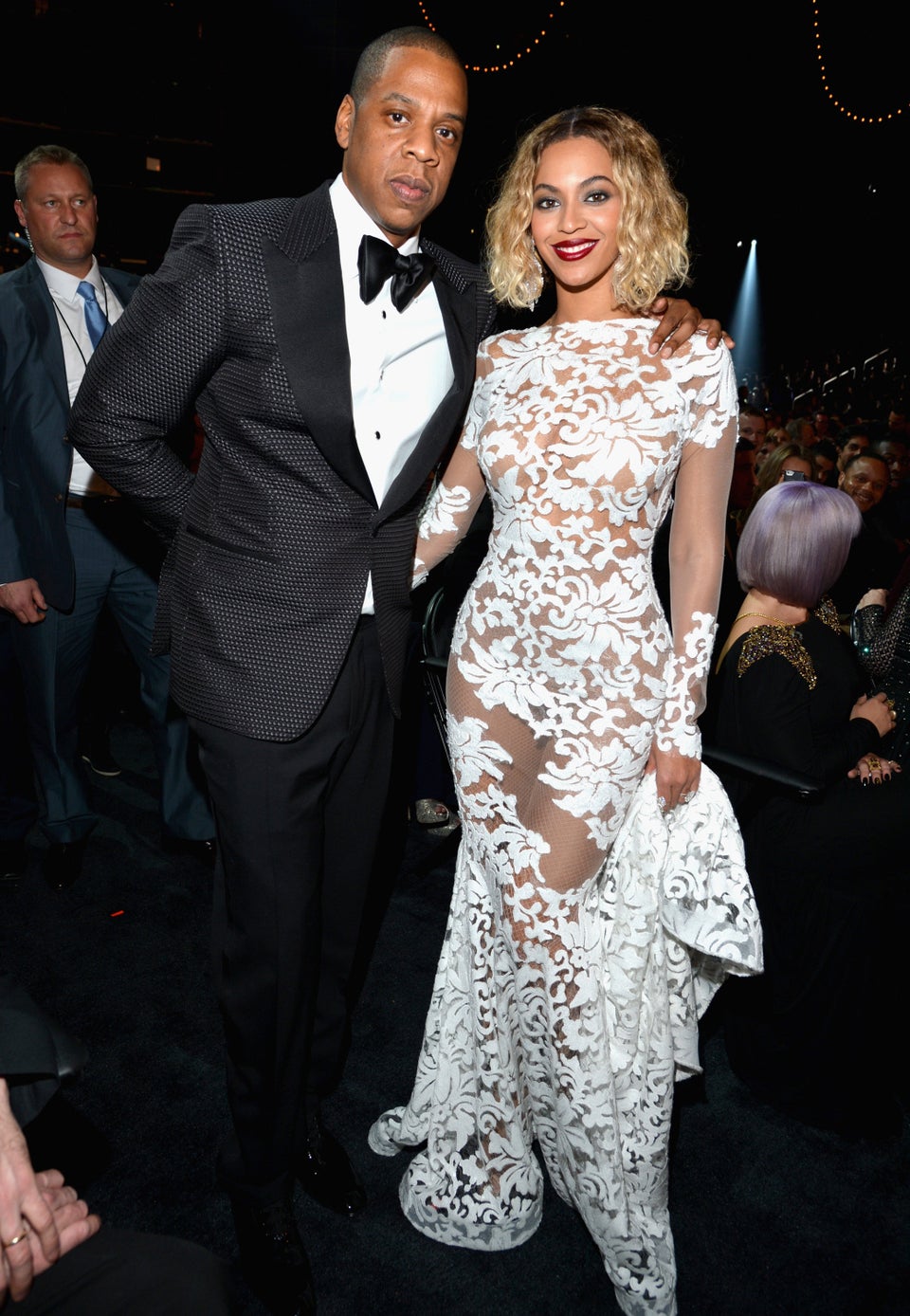 The 2014 Grammys Red Carpet