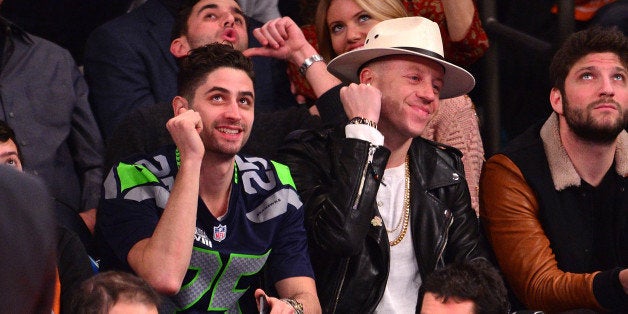 About a year-and-a-half ago, Macklemore & Ryan Lewis were performing their debut album, "The Heist," for crowds of no more than 50 people. In 2014, the duo has traveled through Australia, Asia and will soon make their rounds through Europe, performing at some of the largest festivals and venues on Earth. Yet, despite such success, there is still a yearning for those days of intimacy.
As the duo teams up with American Express for a concert series only available for card members, the show, which has had to adapt to the a bigger stage, will return to its humbler roots. (Tickets sold out in just a day.) Now, Macklemore and Lewis couldn't be more excited to make their way back to the States and get in close quarters with their fans.
"Any time we have the opportunity to play in a more intimate room there's such a huge aspect of our set just built for that," Lewis said. "And beyond that, we just love being that close to our fans. We love touching their hands, we love crowd surfing and jumping off stuff, so this kind of an opportunity is just awesome to us. It's refreshing."
Back in November, Macklemore, whose real name is Ben Haggerty, told Rolling Stone that he and Lewis planned to return to the studio in 2014, but that little had been written at the time because of their current state inside the "Macklemore & Ryan Lewis bubble." Lewis confirmed that the second half of the year will be dedicated solely to recording their sophomore LP, explaining in greater detail what it is that has been delaying their writing process.
"I think everybody works differently," Lewis said. "You look at a Kendrick Lamar who has an incredible ability to constantly be recording in all environments. I heard that he recorded 'Good Kid, m.A.A.d. City' almost entirely in a tour bus, which is nuts to me. For Ben and I, we just have a history of very much fully diving in and focusing on one aspect of what we're doing and trying to really put other things to the sidelines. If we're touring, we just don't have a good track record of jumping in and writing songs and going to various studios.
"Us being in the studio means that we meet in the morning and we leave in the morning," Lewis continued. "We do that seven days a week. That's what our season of making an album looks like. We are ready to hibernate and we have rough drafts and stuff that we're walking on and very excited about."
Discussing the recording process for "The Heist," Lewis explained that most people don't realize how collaborative the writing process is for the duo, doing away with the notion that both he and Macklemore only have control on their respective instruments.
"It can look like a variety of things," Lewis said. "I bring up 'The Heist' and you can almost cut that record down the middle between songs where the beat came first and the words came second, and songs where the words came first and the beat came second. It can start with a vibe, a beat that drives a story, or it can start with a story and then trying to identify the tone to tell that story right. Beyond that, what people don't know is we're both very collaborative. There's an openness for him to write three verses and bring them to me and I can give him constructive criticism. And it goes the other way. He can have strong input on any of the production."
Lewis also chatted about his recent announcement of the 30/30 Project. Bringing their lyrics to action once again, both Lewis and Macklemore have teamed up with Lewis' mother, Julie Lewis, to help build 30 medical centers in 30 countries. Julie Lewis was diagnosed with HIV 30 years ago and was given a maximum of three years to live. Exceeding expectations by 27 years, she recognized her access to health care as the central reason for her survival, and so it is her goal to help provide the same benefits she has received to those in areas who need it the most, beginning with Malawi.
"This is the first time I've been super vulnerable with my own personal story," Lewis said. "Usually I'm trying to produce music for the various incredible stories that Ben has told, so for me it's a little bit of a first time in that regard. There's been an immense amount of support, and on the flip side of that, an immense amount of response. People wanting to share their stories, people wanting to connect with my mom, people finding hope in her story."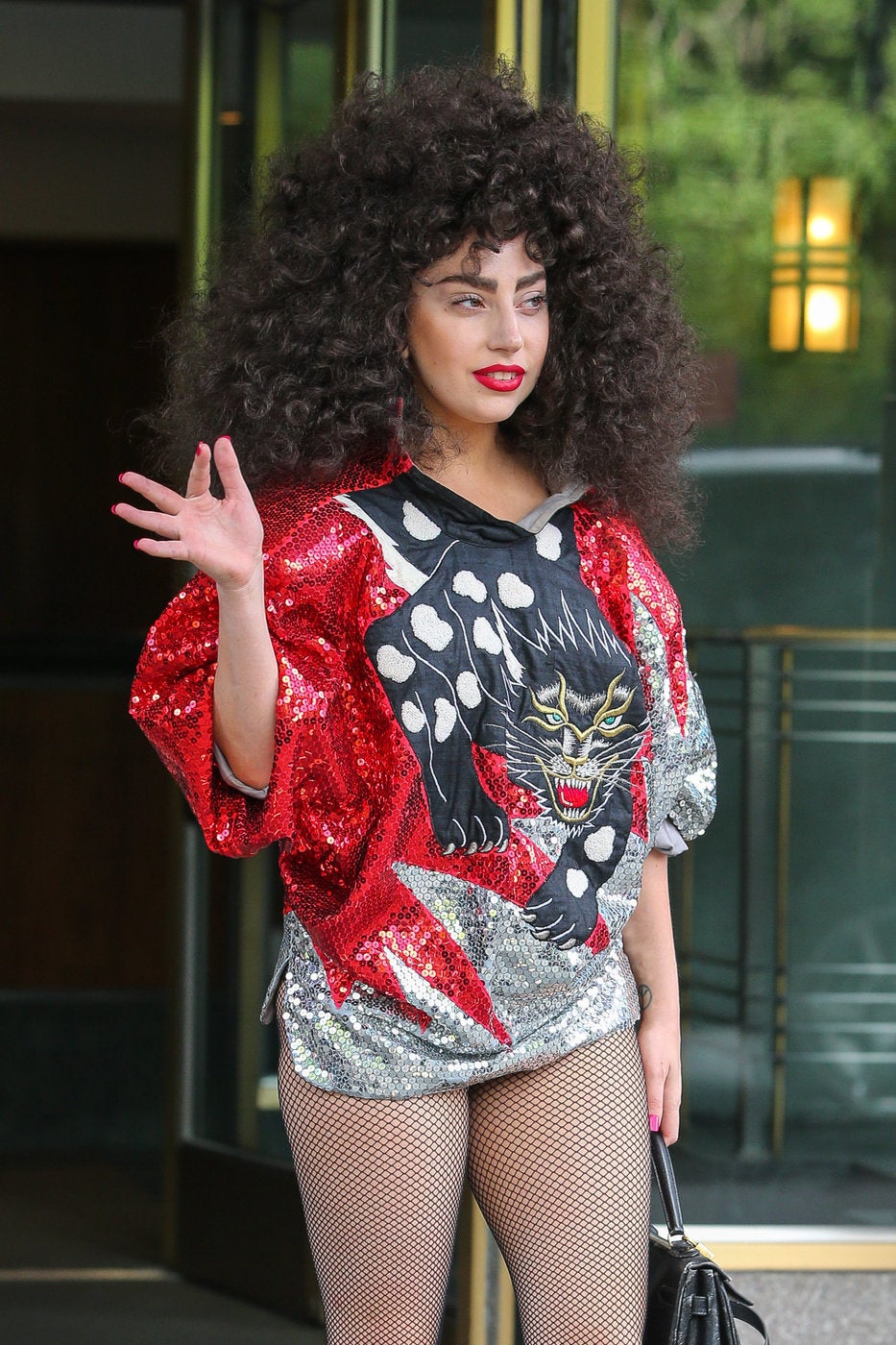 Celebrity News & Photos
Popular in the Community