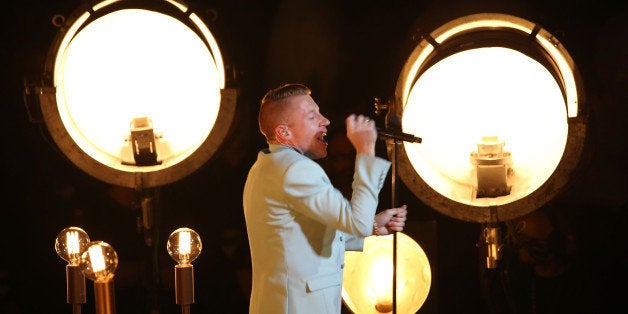 After having a major year with the breakout success of their hit single "Thrift Shop" and the follow-up "Can't Hold Us," Macklemore and Ryan Lewis hit the stage at MTV's Video Music Awards to perform their song "Same Love."
Originally released in 2012, "Same Love" saw a resurgence in popularity earlier this year with the growing fame of Macklemore and Ryan Lewis. The song, a cut off of the duo's album "The Heist," supports marriage equality, written in light of a Washington referendum legalizing same-sex marriage. Macklemore and Ryan Lewis gave an emotional performance of "Same Love" with Mary Lambert at the VMAs, after being introduced by A$AP Rocky. Jennifer Hudson made a surprise appearance, joining the trio for the end of the song.
The 2013 VMAs featured some major big-name performers. In addition to Macklemore and Ryan Lewis' "Same Love," the awards show also included performances by Kanye West, Katy Perry, Bruno Mars, and Lady Gaga.
Live updates from the show are available below.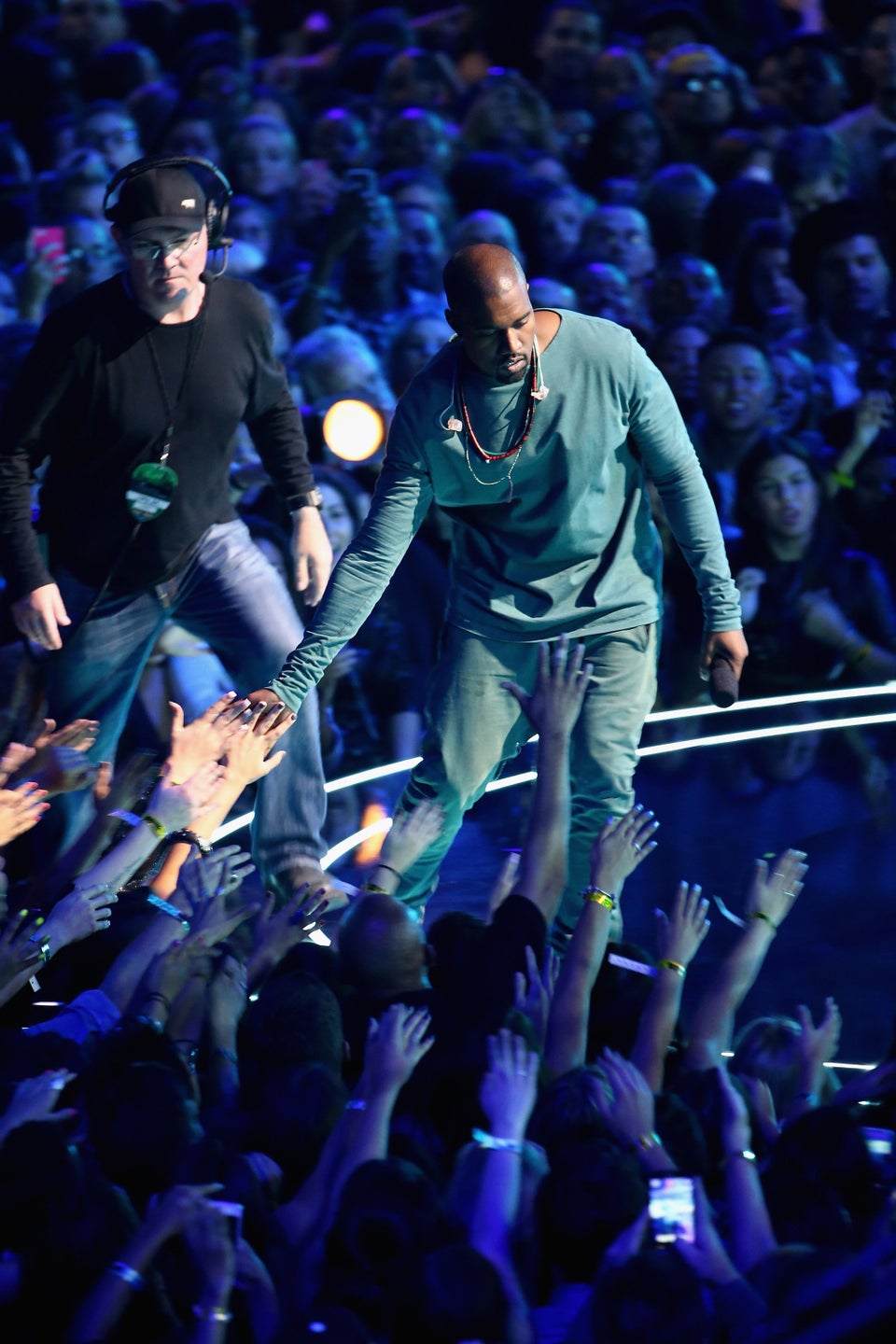 Video Music Awards 2013
Popular in the Community