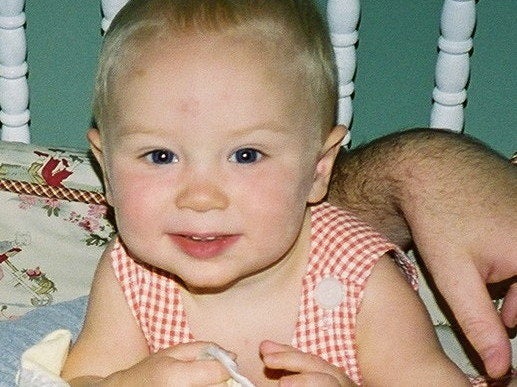 Tim Oakhill, a consultant and former marketing executive who played lacrosse in college, said he'll never be able to throw a ball with his son.
That's because in 2005, while Oakhill and his wife Jill were on a trip to Seoul, Korea, to adopt their second child, their 3-year-old son Drake's right index fingertip was severed by the plastic hinge of his Maclaren baby stroller. The damage was permanent. Drake Oakhill, now 10, has trouble holding a pencil in school and playing sports, his father said.
"It creates a snowball of issues, at the very base, confidence," said Tim Oakhill. "It will affect him for the rest of his life."
In December 2011, the same month the Oakhills filed a claim against Maclaren USA, the company quietly filed for bankruptcy, leaving the family's lawsuit in limbo. The Chapter 7 bankruptcy dissolves debts and halts pending lawsuits. Now, six months later, it appears the Oakhills might have another chance for justice. A European company calling itself simply "Maclaren" said in a statement Thursday that it would honor product liability claims against its former U.S. distributor, Maclaren USA.
Maclaren, an upscale stroller company once beloved by celebrity parents, has had some rough years since 2009, when the company recalled 1 million strollers. The Consumer Product Safety Commission estimated Maclaren strollers amputated 20 fingertips and caused 149 total incidents that include bruising and lacerations before the recall.
Though Thursday's statement did not mention its author's full corporate name, it included a quote from Sid Toama, legal director of Maclaren Europe Limited, the U.K.-based company that is the exclusive European distributor of Maclaren products. Though Maclaren USA is bankrupt, Maclaren strollers are still being sold in the U.S. and elsewhere by other companies bearing the Maclaren name.
In its statement, Maclaren Europe Limited was careful to accept responsibility -- though not liability -- for the claims.
"Maclaren is making arrangements to cover any money owed by American Baby Products," the company wrote, using the name that Maclaren USA officially adopted in November 2011, one month before it filed for bankruptcy. Maclaren Europe Limited also vowed to cover uninsured claims "where appropriate."
The statement adds to questions about Maclaren USA's atypical bankruptcy. In bankruptcy court in Connecticut, Roberta Napolitano, the independent bankruptcy trustee, is investigating Maclaren USA for, among other things, fraudulent conveyance, in which a company rids itself of healthy assets in order to avoid liabilities before filing for bankruptcy.
Oakhill said he isn't the "sue-happy" type. But after receiving a note from one of his son's teachers about Drake's struggles, the family finally decided to pursue legal action. At least nine other personal injury lawsuits were pending against Maclaren USA before the bankruptcy filing, all brought by families whose children's fingers were crushed by the strollers.
Four of these families have been allowed by the bankruptcy court to continue pursuing claims against Maclaren USA's insurance providers. The Oakhills are unlikely to get such a break. After Maclaren USA filed for bankruptcy, Ace Insurance, which had been negotiating with the family for a settlement, told the Oakhills' lawyer that Maclaren USA had no insurance to cover injuries that occurred outside the U.S.
Maclaren was founded in 1965 in the U.K. by aeronautical engineer Owen Maclaren. It changed ownership several times before being acquired out of receivership in 2001 by current Maclaren USA CEO Farzad Rastegar, an Iranian businessman. Rastegar had invested in Maclaren since the mid-1990s and helped restructure the stroller company. He moved manufacturing to China under the direction of a new company, Maclaren Hong Kong Limited, and established Maclaren Europe Limited and Maclaren USA as regional distributors.
In March, Rastegar's bankruptcy lawyers claimed that Maclaren USA had no knowledge of the ownership of Maclaren Hong Kong Limited. Bankruptcy trustee Napolitano disputed the claim in a court document filed April 24, writing that she believed the U.S. company possessed "knowledge sufficient to allow complete responses to her requests for information." Maclaren USA owes $13.1 million to Maclaren Hong Kong Limited, according to bankruptcy filings.
Rastegar, subpoenaed in New York on May 10, testified that both Maclaren Hong Kong Limited and Maclaren Distribution Limited (the parent company of Maclaren Europe Limited) are owned by his mother and sister. Rastegar testified in a lawsuit brought by Maclaren Europe Limited against Ace Insurance over whether the provider had rightfully terminated coverage.
Maclaren Europe Limited is now distancing itself -- and the Maclaren name -- from the bankrupt company. In a statement emailed to The Huffington Post, Maclaren Europe Limited's new public relations representative, Mark Corallo (a former spokesman for President George W. Bush), asked reporters to stop using the name "Maclaren" when referring to the bankrupt company and instead use "American Baby Products."
If Maclaren USA's bankruptcy is declared fraudulent, the motives are up for debate. David Netto, former design chief of Maclaren Nursery who said he is owed $1.11 million by his former employer, said Rastegar told him many times that he hoped to slip out of the amputee lawsuits.
If Maclaren Europe Limited does fulfill its promise of paying for the Oakhills' claim, it would be good news for Drake Oakhill and his family, according to the family's lawyer, Richard Jones. Jones, like four other lawyers representing injured children contacted by The Huffington Post, said he had not received a copy of the statement from Maclaren Europe Limited or its PR firm.
Tim Oakhill, for one, is still fuming over what he calls Maclaren's "hide in the weeds" approach. "They make it as hard to figure this thing as you can," he said. "This is a 3-year-old kid who you've hurt. He's going to live with this for the rest of his life. It makes you think they must not have kids."
Support HuffPost
The Stakes Have Never Been Higher
Related
Popular in the Community