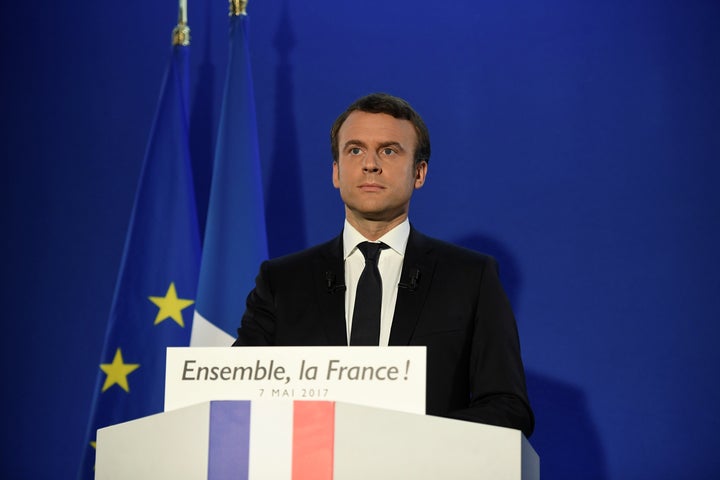 OXFORD, England — In the wake of the rise of populist nationalism across Europe and the United States, it would be tempting to say that the fate of the West and the future of liberalism were in the hands of French voters. By choosing decisively in Sunday's elections to send the centrist reformer Emmanuel Macron rather than the far-right Marine Le Pen to the presidential Elysee Palace in the second round runoff, the French avoided a spiral of destruction of the values and institutions on which the prosperity of Europe, the U.S., Japan and other liberal democracies has been based for more than half a century. The West, on this argument, has been saved.
But while true in parts, such a statement would be too simple. The French vote was important but ultimately not decisive. And it would be wrong to say the fight is over, even in France, let alone the rest of the West. This battle of ideas is going to run and run. Elections count, but they do not bring the battle to a close.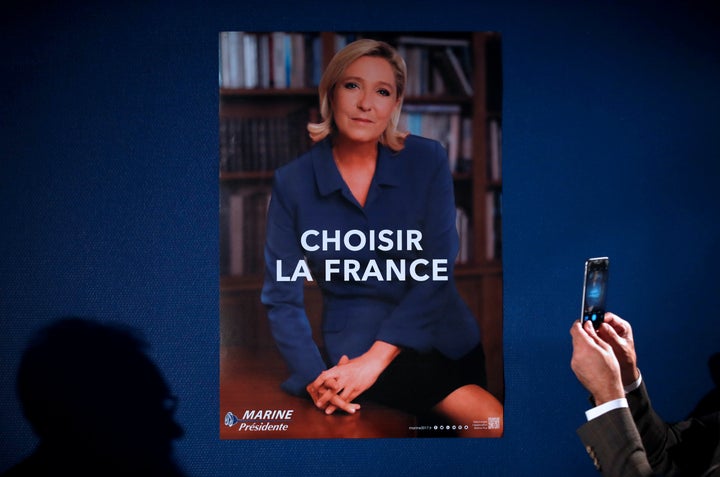 To understand why, we need to reflect upon why an outsider to politics is now in the White House and why a far-right candidate such as Le Pen still won around 34 percent of the second-round vote on Sunday, where her father, Jean-Marie Le Pen, had had to make do with just 18 percent when he, too, competed unsuccessfully in the runoff for the French presidency in 2002.
The reality is that voters in Europe and the United States are angry and disillusioned ― with good reason. Populist nationalists such as Trump and Le Pen are responding to genuine, legitimate grievances. "The system," as both Trump and former U.S. presidential candidate Sen. /www.huffingtonpost.com/topic/bernie-sanders"}}" data-beacon-parsed="true">Bernie Sanders (I-Vt.) claimed, has been at best dysfunctional, at worst rigged.
In France, after all, unemployment remained at close to 10 percent or more throughout much of the five-year presidency of the socialist François Hollande that began in 2012, despite his repeated promises it would fall. It is a similar, but worse, story across the border in Italy.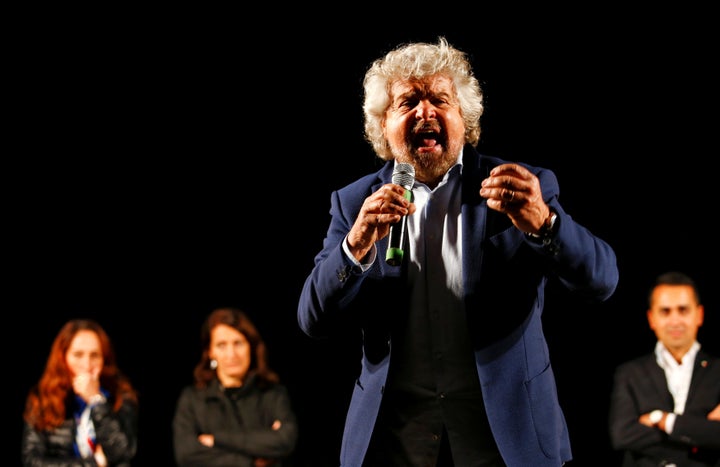 Italy will be the next country to witness the struggle between liberal and populist ideals across Europe. After the period between 2008 and 2013 proved to be the worst economic slump in the country's modern history, neither the economy nor household incomes have shown more than minuscule, undetectable growth during the nearly three-year premiership of their last leader, Matteo Renzi. Renzi, who at 39 (the same age as Macron) became Italy's youngest prime minister since its unification in 1861, took power in 2014 on reformist promises but resigned ignominiously last December with a crushing defeat in a referendum over his proposals to change the constitution.
No wonder Grillo's insurgent Five Star Movement is now leading the opinion polls, ahead of general elections that are slated to take place by next spring at the latest. Five Star appeals to a wide cross-section of the Italian electorate, young and old, college-educated or high-school graduates, professional or working class. Its core policy proposals are for a referendum on Italy's membership of the European Union's euro single currency and ― the most popular by far ― a vast anti-corruption drive. Its most powerful slogan is just one word: "Onesta" or "Honesty."
Like Trump, Five Star claims to be focused on "draining the swamp." Unlike the U.S. president though, it is likely that those goals will actually be attempted by whichever prime ministerial candidate that wealthy political activist Grillo decides to put forward. The reason why Grillo will not himself be a candidate for election is that thanks to a long ago car crash indictment, he has excluded himself under his own rule that no one with a criminal conviction can run for office on Five Star's ticket.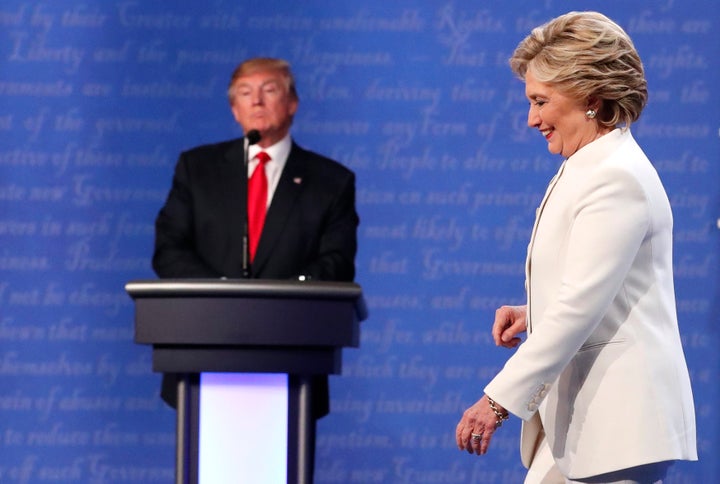 And let us not forget the reality in America. President Trump's inauguration speech may have been hyperbolic in its description of "carnage" in the U.S., but he wasn't wholly off the mark. Never mind that the U.S. economy has, in simple GDP terms, recovered better from 2008 than most European economies. Any society in which something like 10 million prime working-age men have left the labor market and given up looking for work that will pay wages high enough to make the effort worthwhile, is not a society that is functioning well.
Add in the growing concentration of oligopolistic corporate power in industry after industry ― the real reason why United and other airlines get away with treating their customers so badly ― and the grip of big corporations and billionaires on campaign finance, and you have a system that is neither open nor likely to feel equal, to a significant proportion of voters. This is a big reason why the U.S. fares poorly on an index that measures the preparedness of Western countries to adapt to an ever-changing global society.
The 2050 Index, conducted by my educational charity, The Wake Up Foundation, which is dedicated to building public awareness of the deleterious trends under way in Western societies, shows that the U.S. comes a lowly 23rd out of 35 countries in its preparedness for future trends and shocks — that's lower even than France, which sits at 20th. America is clearly not as open, equal or well prepared as it needs to be.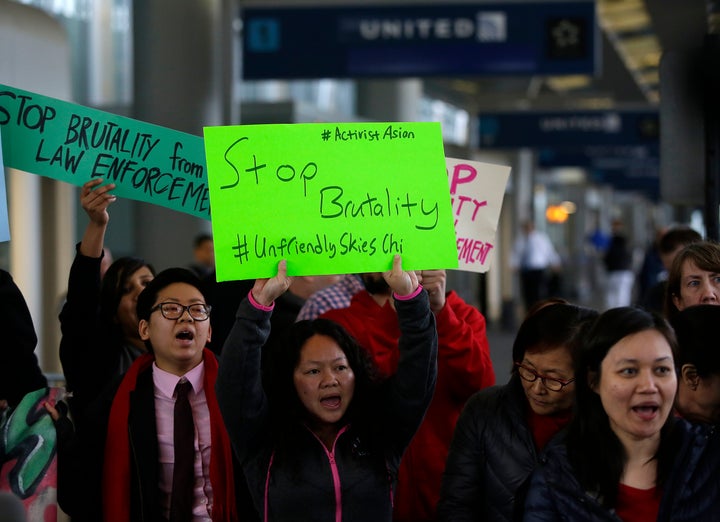 Those two words ― open and equal ― are crucial words for the whole of the West. Populist nationalists such as Trump and Le Pen have sought to frame the debate as being about globalism versus patriotism. But that is to divert attention from the true issue. The real issue is that open, liberal societies have in the past succeeded by combining openness with a strong sense of equality ― a winning formula that has become neglected for so long that today it's been effectively rendered obsolete.
Openness is vital to bring new ideas, people and opportunities — all the virtues of competition, accountability and decentralization. But equality has been vital to build the social trust necessary to make the bracing changes brought by such openness acceptable. If we are all in it together, as citizens, with equal political voices, with equal protection by the rule of law and equal opportunities arising from education and meritocracy, then openness works. If we lose that sense of equality, then disillusion and anger sets in, and alternative solutions based on closing borders and minds seem more appealing.
That is where we are now. Liberal ideas ― in the classic, English sense of liberalism ― are not in retreat. The problem is that over the past 10 to 15 years we failed to maintain and implement those ideas. We failed to deliver the combination of security, rising living standards and equality of treatment that citizens had come to expect. We forgot that our own successful formula, the most successful political idea the world has ever seen, requires us to not only be open to new ideas, but give all political actors equal voice as well.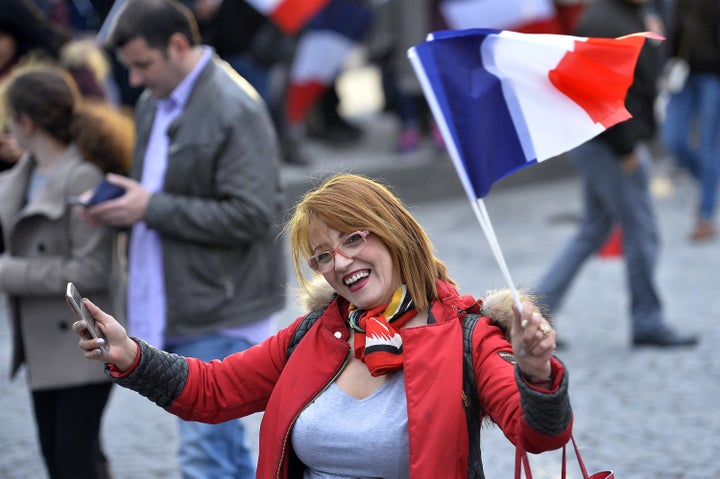 Now, ideas about openness and equality need to win elections, as they have just done in France. But even more than that, they need to be restored and reimplemented in public policy and political institutions in all our countries, so as to restore social mobility and a vital sense of shared citizenship.
Winning was the easy part for Emmanuel Macron, happy though he will be to have won more decisively than opinion polls had predicted. Reviving France, with all the open, international engagement through NATO and the EU to which it has long been committed, will require a keen and credible focus on equality, too. The same is true of other countries in the West.
This battle promises to be long and hard. But it must be won. Otherwise, in the next election season, enemies of openness such as Le Pen will be back, stronger than ever.
REAL LIFE. REAL NEWS. REAL VOICES.
Help us tell more of the stories that matter from voices that too often remain unheard.
BEFORE YOU GO
PHOTO GALLERY
France Votes In Crucial Presidential Elections