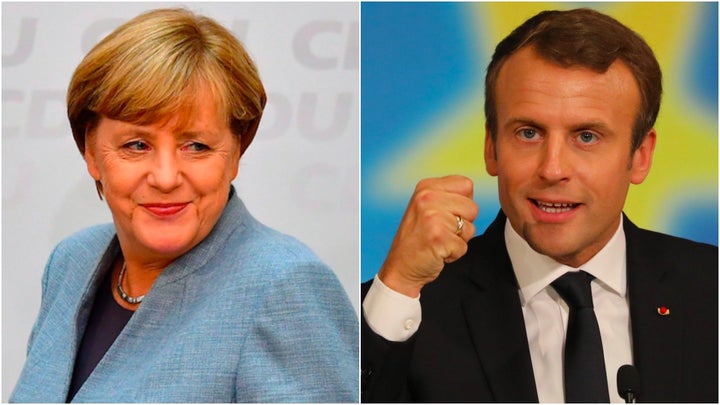 PARIS — In a bold speech at Sorbonne University in Paris this week, French President Emmanuel Macron pushed for a reset on European integration, including a renewed bilateral partnership with Germany, which is just emerging after a national election. How will Europe's future be shaped after this election? Expectations are high and unknowns numerous. After years of crisis management and muddling through, a renewal is, to use the name of Macron's movement, en marche.
Macron's fundamental breakthrough consists in openly admitting the need to change scale in public policies. He dares to talk about "European sovereignty" when it is the nationalists who usually defend a formal (but everyday less consistent) national sovereignty.
Even as nationalist and right-wing parties grow stronger than ever in the polls, Macron believes he has a clear mandate to boost Europe, which does not mean that European integration should be a goal in itself. On the contrary, he insists that concrete issues need to be tackled urgently: unemployment, security, border control, innovation. He recognizes the need for dramatic change.
Macron is relentlessly positive, presenting Europe not as a bitter medicine you have to swallow, nor as a set of procedures. Instead, he sees it as a new frontier, a way to enjoy the benefits of scale and diversity, including from a cultural point of view. He recognizes both the appeal and the mystery of intercultural dialogue. What makes him even more convincing is that he is himself fascinated by this journey into a shared future.
Macron sees Europe as a new frontier, a way to enjoy the benefits of scale and diversity, including from a cultural point of view.
Macron is committed to putting French public finances in order and to delivering much-needed structural reforms. This is a huge endeavor since the single market and free trade — even in reformed versions — are not in the French tradition. Neither is the French presidential political system the best model for multilevel, decentralized governance.
In my opinion, France's transformation under Macron will push the Germans to change as well. If bold reforms are implemented in France, German skeptics lose their strongest argument: the lack of a reliable partner. Macron's insistence on democratic accountability is also an important gesture towards Germany. Seventeen years after Joschka Fischer's Humboldt speech, Macron echoes his main request. 
Macron's approach is pragmatic, not ideological. In his eyes, each and every improvement is useful "at the same time," as he likes to say, to the whole European Union (27 member countries) as well as to the eurozone (19 countries) or informal coalitions of willing partners. He called on all 27 governments to shoulder their responsibilities. No one is excluded, but free riders should not enjoy any complacency.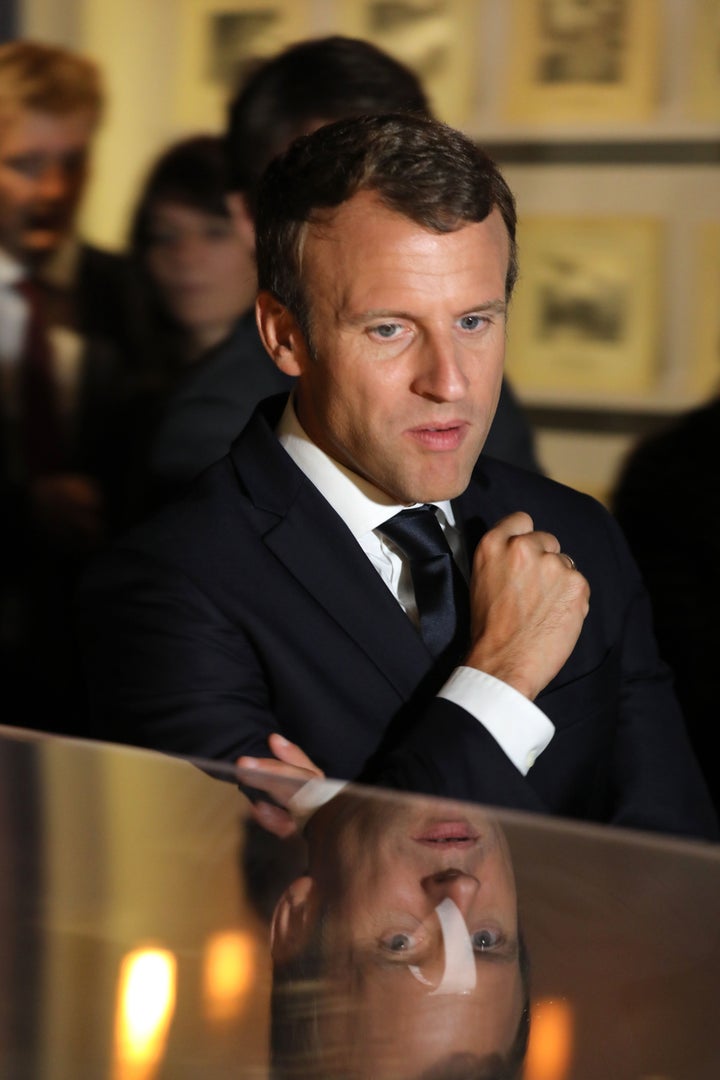 Despite all its flaws and weaknesses, the E.U. remains, above all in the eyes of many Germans, the most solid pillar of the world's post-war order. Germans expect that Europe will provide solutions regarding refugees and migrants. Their own borders are now in the Mediterranean Sea, not in the Alps. And the E.U. provides a rules-based market, labor mobility and trade agreements from which German industry has benefitted. Although the public has vehemently criticized European Central Bank policies, low interest rates and an under-evaluated euro have contributed to a thriving economy.
Europe has become even more important to Berlin as the transatlantic relationship falters. Germans used to be very close (and grateful) to the U.S. for the NATO umbrella, relying on America to defend security and liberal values. Today, Donald Trump's declarations are a source of concern. In 2003, Merkel was on Bush's side on the Iraq debate. Now, she is clearly maintaining her distance.
For many Germans, stability is a top priority. Last year, the so-called Islamic State attacked German territory. The Turkish president violates basic principles of democracy at home, insults German authorities and openly tries to manipulate dual-nationals. Russian President Vladimir Putin does not share Germany's Kantian vision of the international order. Trump's America-first and protectionist narrative, as well as the extraordinary power of U.S. technology companies and the tendency for American laws to have extraterritorial effects, require joint European answers, even for the largest European country, Germany.
The main challenge for European politicians will be to take risks and shake up the old ways of thinking.
At this stage, it is too early to say which coalition will rule in Berlin. The negotiation might well last two or three months, but whatever the coalition will be, Germany's national interest remains the same: a stable Europe, based on a stronger France than in past years.
No matter which parties join Angela Merkel's coalition, the Bundestag will continue to exercise close control of the executive branch and the Federal Constitutional Court. These institutions are enshrined in the sacrosanct Basic Law. Any government will face these constraints, especially in a Bundestag which will include around 90 representatives of the right-wing Alternative for Germany party. 
In a nutshell, while Macron's pro-European plea represents a quantum leap forward, it does not close the debate. It opens it. In the coming months, the main challenge for European politicians will be to take risks and shake up the old ways of thinking. That's what Francois Mitterrand did in the early 1980s when he overcame the opposition of his European and national socialist friends on the Euromissiles in support of an untested German chancellor, Helmut Kohl. And that's what Kohl himself did when he upset his own party and the majority of fellow citizens to create the euro.
Europe needs more democracy, not more demagogy.
Calling all HuffPost superfans!
Sign up for membership to become a founding member and help shape HuffPost's next chapter
BEFORE YOU GO
PHOTO GALLERY
World Reacts To Germany Shootings