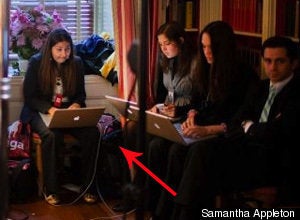 An official White House 'photo of the day' is bound to get Steve Jobs smiling: the photo shows that although Obama may be a proud Blackberry user, his staff is stuck on their Macs.
The photo (see below) includes the following caption:
White House staff and others use laptop computers to monitor President Barack Obama's live interview on YouTube in the Library of the White House Feb. 1, 2010.
It's not entirely clear from the picture which of the Macbook users are part of Obama's staff, and which are 'others,' so if you know, let us know!
Have you seen other pics of Macs or PCs being used in the White House? Email them to us at technology@huffingtonpost.com!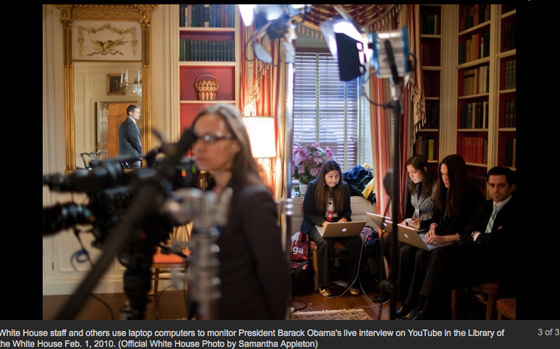 Popular in the Community