Before Macy Gray was a Grammy Award-winning singer, she was a college student originally from Canton, Ohio, writing songs in a friend's dorm room "studio." Then, she was discovered by an executive at Atlantic Records during a performance and became an overnight sensation with her own record deal. After Gray's breakout song, "I Try," reached No. 1 on the Billboard charts in 2000, her album went triple platinum and landed her five Grammy nominations. She won for best female pop vocal performance.
The whirlwind of fame had quite an impact on the former small-town girl, as she recently told "Oprah: Where Are They Now?"
"I had a lot of money then, and I had never had money before," Gray says in the above video from her interview. "And you have people telling you how great you are and screaming out your name."
This adoration and newfound popularity went straight to the artist's head. "I was a massive a**hole," she says. "I probably made a lot of people upset."
It was also a time when Gray began using drugs. "My drug use started as a result of being on tour," she says. "My crew was from England. All they did was smoke hash all day, and they knew where to get the good ecstasy. So, you start playing with stuff, and then, suddenly, it's like a crutch."
Gray's late-night partying got so bad that it began taking its toll and spilling over into other aspects of her life, namely press interviews. During those interviews, Gray often wore sunglasses and didn't respond to every question she was asked. Reporters attributed this behavior to her eccentric public persona, but Gray says there was something much different going on beneath the surface.
"I actually will admit this: I used to do press with my glasses on because I'd be sitting there falling asleep. Literally. They'd be talking to me and I'd be asleep," she confesses. "They would be like, 'She's an enigma! She doesn't answer anyone's questions... When you ask her a question, she just stares. She's very intense.' But, I would be asleep."
Gray's turning point, she says, came down to one thing: vanity.
"I looked in the mirror one day, and I had bags [under my eyes] and my skin was doing weird stuff," she recalls. "That really scared me, so, I swear to God, I quit. I quit that day, just because my looks."
As far as her music career, Gray wasn't able to keep up the momentum of her early success. After her third album peaked at No. 44 on the Billboard charts, she changed record labels, struggling to regain her footing in the music industry. Looking back, she understands how her own mistakes led to these challenging times.
"I had all that success really early and I don't think I had a plan to make it last," Gray says. "I just kind of took it for granted and assumed that it would be like that for the rest of my life. I pissed a lot of people off and I think I stopped working as hard as I used to."
She had an uphill battle, but Gray is now able to make sense of her troubles.
"I've learned so much. I believe that I was supposed to go on that journey, and things had to happen the way they had to for me to be what I can be now," she says. "For me to get off drugs, for me to just stop being an idiot... I had to go through all of that stuff."
Related
Before You Go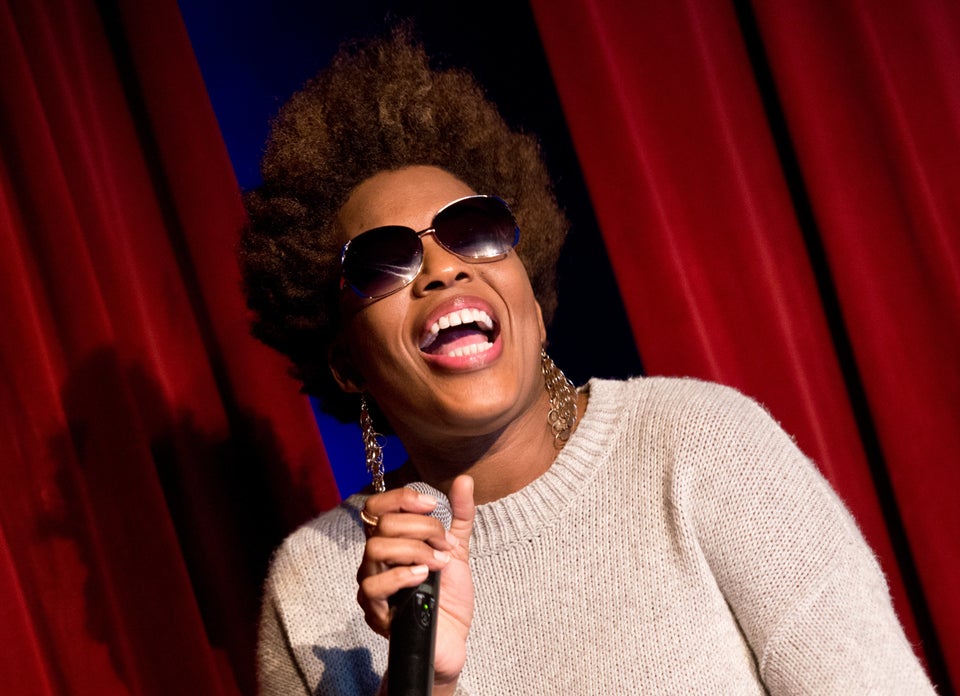 Macy Gray Photos
Popular in the Community