For many people, living in a tiny home is a choice. But for architect Macy Miller, it was a necessity. At 27 years old, she found herself divorced, unemployed and in the process of foreclosure, which forced her to rent, leaving her without a space she could really call her own. She needed to make a change that would help her feel alive and also ease the burden of her debt. "I didn't know how to find a solution to all this, but [these problems] sat in my mind for a while," she told us.
Then in 2011, she woke up from a dream where she lived in a tiny house. At the time she had no idea that small living was actually a "thing." She didn't know there was a whole community of tiny dwellers that would help make this vision become a reality. "It didn't occur to me that it had been done before -- building a tiny house just made sense for me and for my situation, in every way," she told the us.
She gave herself a week and then started looking for a trailer. Within a month, she started building her tiny dream home. The process of course wasn't easy. During the building of her 196-square-foot home, she fell off the roof and broke her back and foot. But in tiny community fashion, her close friend helped her continue building while she recovered.
As of right now, Miller is 85 percent of the way done. When it's completed, the home will have an over-sized shower, "oodles" of storage space, room for a king sized bed and even a washer and dryer unit.
Though, she will struggle with where she can actually move her finished tiny home to live. Currently, she's living in Idaho, but tiny homes are not allowed in most areas. But she is being active in trying to change that by joining the local planning and zoning commission. "We will see how that goes, there are a lot of unknowns and the unknowns are difficult for me."
But this isn't stopping Miller from already feeling the positive effects of tiny home living. For instance, while she did break her foot, she was able to pay off her medical bills thanks to her efficient living. All the little stresses in her life have become afterthoughts. "I have caught myself being reminded of little things, like the squeeky wheel on my old dresser, and that it needs to be fixed, only to remember I don't have that anymore and I don't need to fix that. I can replace that thought with more productive/fun things."
Click through our slideshow to see Macy's tiny home building process. And head over to her blog, Mini Motives for more information.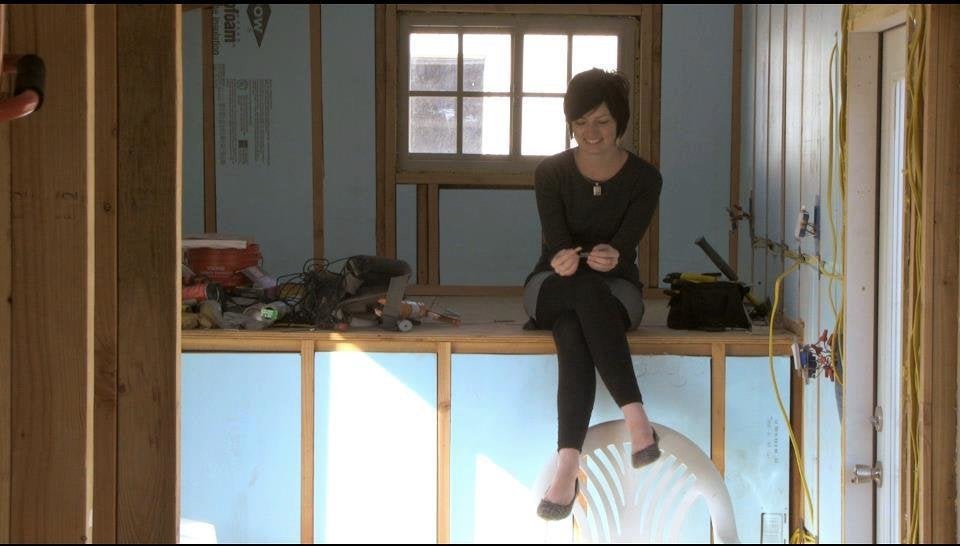 Tiny House Tour
Do you have a home story idea or tip? Email us at homesubmissions@huffingtonpost.com. (PR pitches sent to this address will be ignored.)
Related