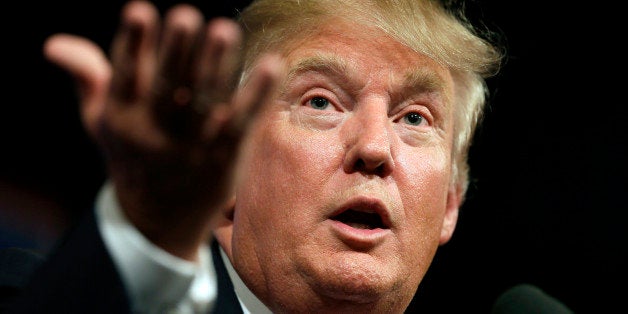 The department store said Wednesday it has cut ties with the billionaire Republican presidential hopeful, who said last month that Mexican immigrants are "bringing drugs, they're bringing crime, they're rapists."
Macy's said it will phase out a Trump menswear collection that has been sold at the retailer since 2004.
"We are disappointed and distressed by recent remarks about immigrants from Mexico," the Cincinnati-based company said in a statement. "We do not believe the disparaging characterizations portray an accurate picture of the many Mexicans, Mexican Americans and Latinos who have made so many valuable contributions to the success of our nation."
The retailer is the latest to cut ties with Trump over his comments.
On Tuesday, billionaire Carlos Slim -- the richest man in Mexico and one of the world's wealthiest -- said he dropped a television project his production studio Ora TV was working on with Trump.
"His statement was totally out of line," Slim's spokesman and son-in-law Arturo Elias said in a statement to Reuters. "Working with someone so closed-minded was not going to work."
Last week, Spanish-language network Univision scrapped plans to air the Miss Universe pageant because of Trump's comments. Trump owns half of the Miss Universe Organization, and said Tuesday he has filed a $500 million suit against Univision. On Monday, NBCUniversal -- which owns the other half of the organization -- dropped the Miss USA pageant scheduled to air later this month and next January's Miss Universe contest.
Following Macy's announcement, Trump said he welcomed the end of his relationship with the retailer.
"Clearly, NBC and Macy's support illegal immigration, which is totally detrimental to the fabric of our once great country," he said in a statement posted on Instagram. "Both Macy's and NBC totally caved at the first sight of potential difficulty with special interest groups who are nothing more than professional agitators, who are not looking out for the people they purport to represent, but only for themselves."
Trump did not immediately respond to a request for comment.
Popular in the Community