Retail giant Macy's appears poised to open its doors on Thanksgiving for the first time in its 155-year history, according to multiple reports the company has as yet declined to confirm.
Employees at both the Water Tower Place and the Old Orchard mall in suburban Skokie also told the Sun-Times they have been informed their stores will open at 8 p.m. on Thanksgiving.
In the past, Macy's has opened at midnight on Thanksgiving night, but many major retailers continue to participate in a "holiday creep" that is sending Black Friday openings earlier and earlier, forcing their competitors to follow suit. In the last two years, Toys R Us, Target, Sears and Kmart are among those that have opened on Thanksgiving night.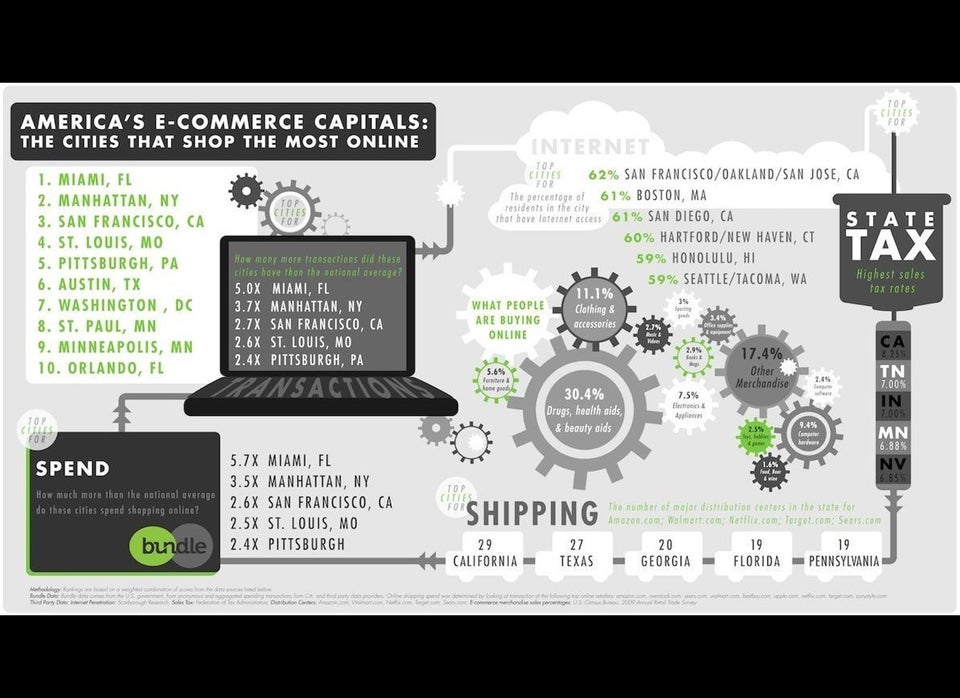 10 Cities Who Shop The Most Online
Popular in the Community