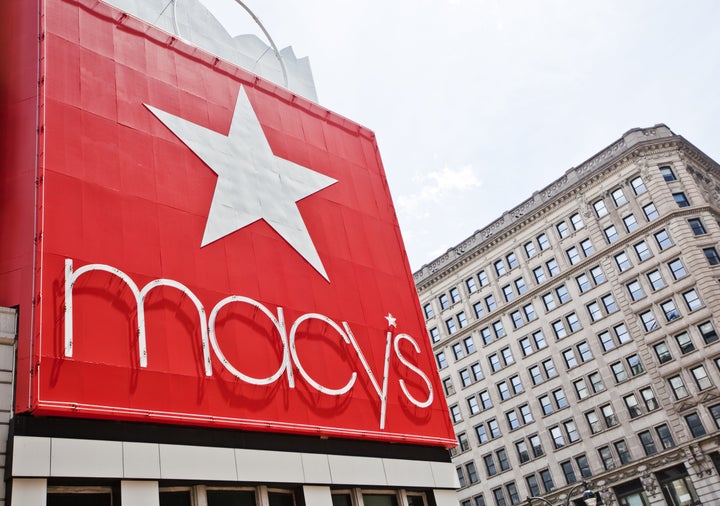 Sales associates at Macy's flagship store in New York City's Herald Square were told to "look out for" or "not sell to" customers of Asian descent, four former employees alleged in a recent lawsuit.
The directives were based on a stereotype that opportunistic foreign customers would buy products to resell in Asia, according to a press release from Wigdor LLP, the firm that filed the suit on behalf of the former associates.
The company has said the claims are false.
"Macy's denies the allegations in the lawsuit filed by the former Herald Square employees," a spokesperson said in a statement provided to HuffPost. "We are confident that the allegations in this matter will ultimately be found to be without merit."
The plaintiffs, most of whom identify as Asian-American, alleged that managers told sales associates they should refrain from selling more than one unit of the same product to Asian customers, among other discriminatory instructions. Official store policy allows shoppers to purchase up to six units of a single product.
Employees working in the loss prevention department would allegedly make Asian shoppers uncomfortable by staring them down until their transactions were completed.
The plaintiffs say they were fired after they filed grievances with Macy's union and brought up the matter to their managers. Wigdor LLP called their terminations "a blatant act of retaliation against those employees who dared to speak up against such unlawful racial profiling."
Although gray market sales of products for a markup ― a practice referred to as "daigou" in China ― have been documented, experts say the allegations would point to wrongful stereotyping if true. They also argue that the allegations shed light on the poor treatment experienced by immigrants and people of color, who are often profiled as national security and economic threats.
This is hardly the first time Asians have been racially profiled due to rampant stereotypes, said Karin Wang, vice president of programs and communications at the nonprofit Asian Americans Advancing Justice-LA. She highlighted a number of Asian scientists who have wrongfully been accused of espionage, as well as the frequent discrimination that Muslim Americans face.
"Racial profiling is not effective, period, and escalates the danger of using race illegally," Wang said. "While this may be the latest big headline case, singling out people by race, ethnicity, religion or other protected characteristic is not a new phenomenon."
Support HuffPost
The Stakes Have Never Been Higher
Related
Popular in the Community