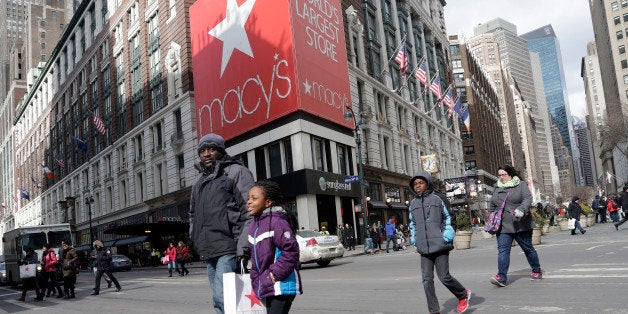 WASHINGTON (AP) — It turns out small $3 donations at Macy's cash registers leading up to Memorial Day can raise big bucks for veterans.
Over the past two years, Cincinnati-based Macy's has raised $5 million for the national veteran campaign "Got Your 6." In exchange for each $3 donation, Macy's gives customers discounts of 15 to 25 percent off their purchases. About 1.7 million people have made donations.
The fundraising effort begins again Saturday and runs through Memorial Day as part of Macy's "American Icons" promotion.
Chris Marvin, director of the Washington-based "Got Your 6" campaign, says $3.9 million has been distributed to charities focused on empowering veterans with jobs, college programs and other support.
"Got Your 6" is the military term for "I've got your back." The campaign is run by the Boston-based charity Be the Change Inc.
Related