Mad about sitcom revivals? Well, Helen Hunt has some promising news for you.
In the wake of comedy comebacks like "Will & Grace" and "Roseanne," the 54-year-old actress strongly hinted Tuesday that "Mad About You" could join the relaunch parade.
"Mad About You," starring Hunt and Paul Reiser as a Manhattan couple juggling family, friends and careers, ran on NBC from 1992 to 1999.
She and Reiser discussed the viability of resurrecting the TV rom-com at her kitchen table on Monday, sharing concerns about "wrecking" it, she said.
But Hunt, an Oscar winner, did see a way in since they became parents on the show.
"It does seem compelling to visit these characters 20 years into a marriage after raising an entire human being," she said. "So depending on some pieces falling into place, it could happen."
Reports of a possible revival emerged in January as well, so we'll take a "could happen."
Watch the interview above.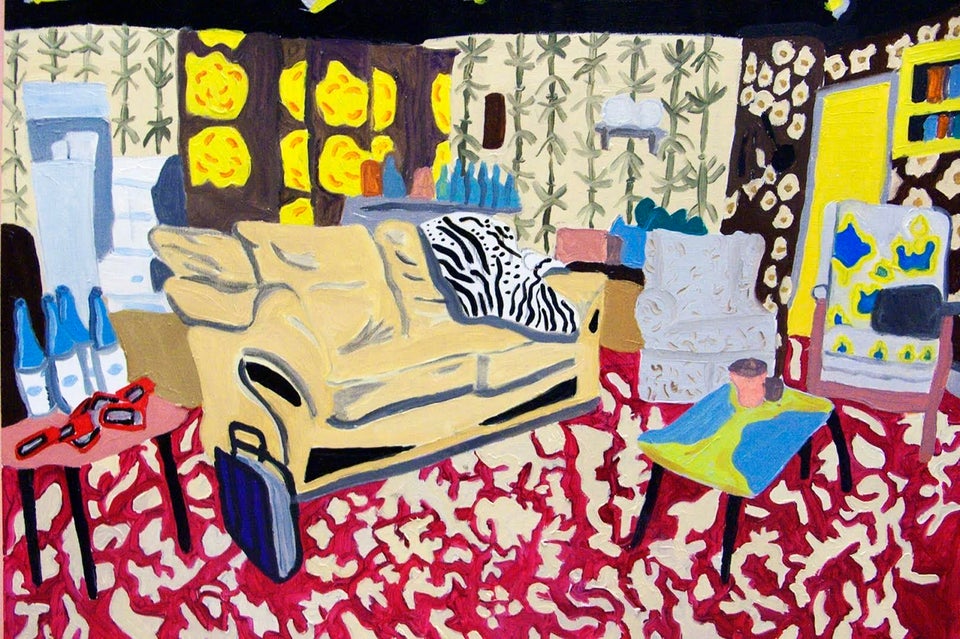 90s Sitcom Living Room Paintings