Cartoonist Al Jaffee has died the age of 102 in New York City.
The artist's granddaughter Fani Thomson confirmed the news to The New York Times on Monday, citing the cause as "multi-system organ failure."
Jaffee, born in 1921, started his career as a comic book artist before beginning his run at Mad in 1955.
One of the humor magazine's most prolific illustrators, Jaffee was credited with the invention of its iconic "Fold-In" feature. The zany back covers, initially a subversive twist on Playboy's centerfolds, became one of the magazine's hallmarks after being introduced in 1964.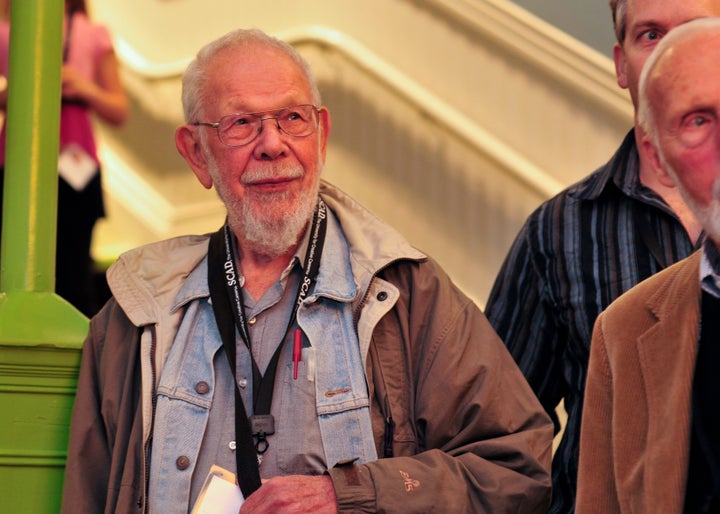 Known for his puckish humor and often-salacious style, he racked up 65 years with the magazine until his retirement in 2020.
Jaffee credited his longevity to his sense of humor, telling the outlet Inspicio, "Serious people my age are dead," back in 2010.
Jaffee is survived by two children from his first marriage, Richard Jaffee and Deborah Fishman; two stepdaughters, Tracey and Jody Revenson; five grandchildren; one step-granddaughter; and three great-grandchildren.
Comic fans around the world mourned Jaffee's loss on Twitter. See the best tributes below:
Popular in the Community