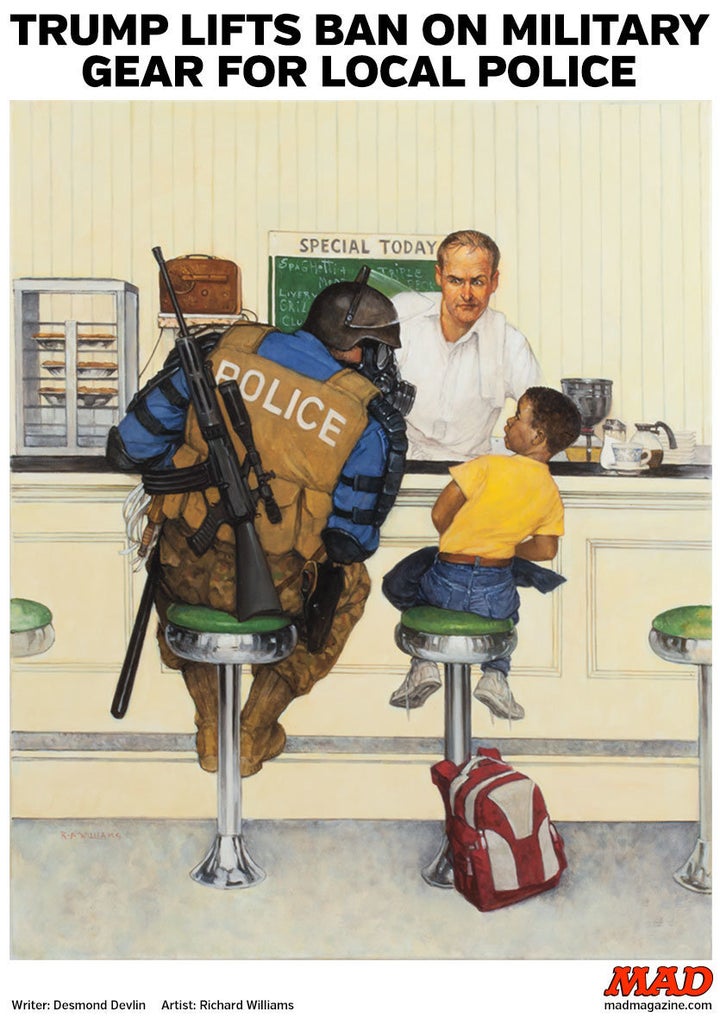 On Monday, Attorney General Jeff Sessions announced President Donald Trump's plan to allow surplus military grade weapons including bayonets, grenade launchers and tanks to be transferred, for free, to local police departments. The White House intends to lift an Obama-era ban put in place in 2015, after police controversially donned military-style gear while confronting protesters demonstrating following the killing of unarmed black teenager Michael Brown by a white police officer.
In response, MAD Magazine shared an image originally published in the humor mag's February 2015 issue, a dark parody of Norman Rockwell's classic painting "The Runaway," by longtime MAD contributing artist Richard Williams.
Rockwell's original, which appeared in a 1958 issue of LIFE Magazine, depicts a Massachusetts state trooper chatting with a young boy at a diner. A bundle of belongings attached to a stick rests at the boy's feet, hinting at his recent runaway status. In Williams' adaptation, the little boy at the counter is black and the cop is decked out in full riot gear, carrying a large assault rifle on his back. While the blonde boy in Rockwell's image leans in to speak with the cop, the black boy in Williams' backs away fearfully.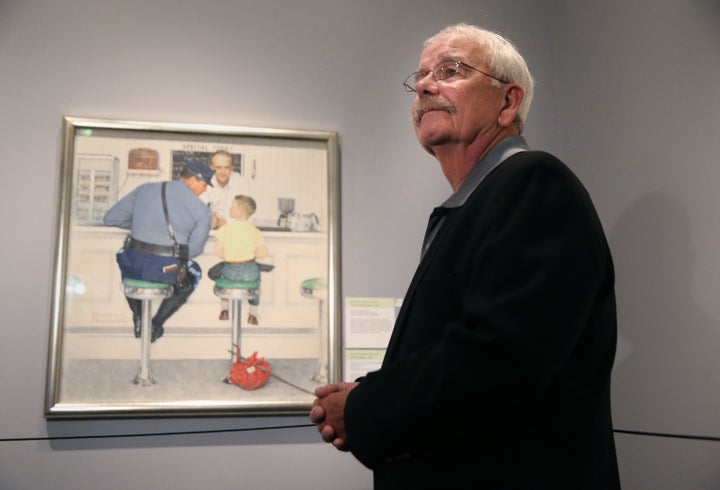 "I love Rockwell's work," Williams, who created the parody, told HuffPost. "He was a great artist and inspiration for me when I started my career as an Illustrator."
"For most people, he was the painter of 'America,'" he added. "But even he said his vision was what he wanted 'America' to be. It was a mythical 'America,' a place where all people were decent, honest and full of good will. His work was full of gentle humor that made you feel a little better; even if you knew it wasn't really true... you just wished it was. My parody of Rockwell's painting simply says, 'That myth is dead.'"
Williams was commissioned to paint the piece in 2015, just after the protests in Ferguson that precipitated Obama's policy, to accompany a story by Desmond Devlin. It was Devlin who initially had the idea to base the image off Rockwell's work. "Norman Rockwell mostly depicted our country as it wanted to think of itself: sentimental, resolute, unified, and with an abiding goodness," Devlin explained. "Invoking Rockwell's America delivers a jolting contrast whenever we fall short of our values and ideals. Which, fortunately for MAD, is just about always!"
However, while Rockwell's depiction of bygone America looks rosy in retrospect, Devlin was appropriately skeptical about romanticizing the past. "But before we give in to nostalgia, it's worth noting that in 1958, the black kid in MAD's parody wouldn't have been allowed to sit at most lunch counters like the one in Rockwell's original painting," he cautioned.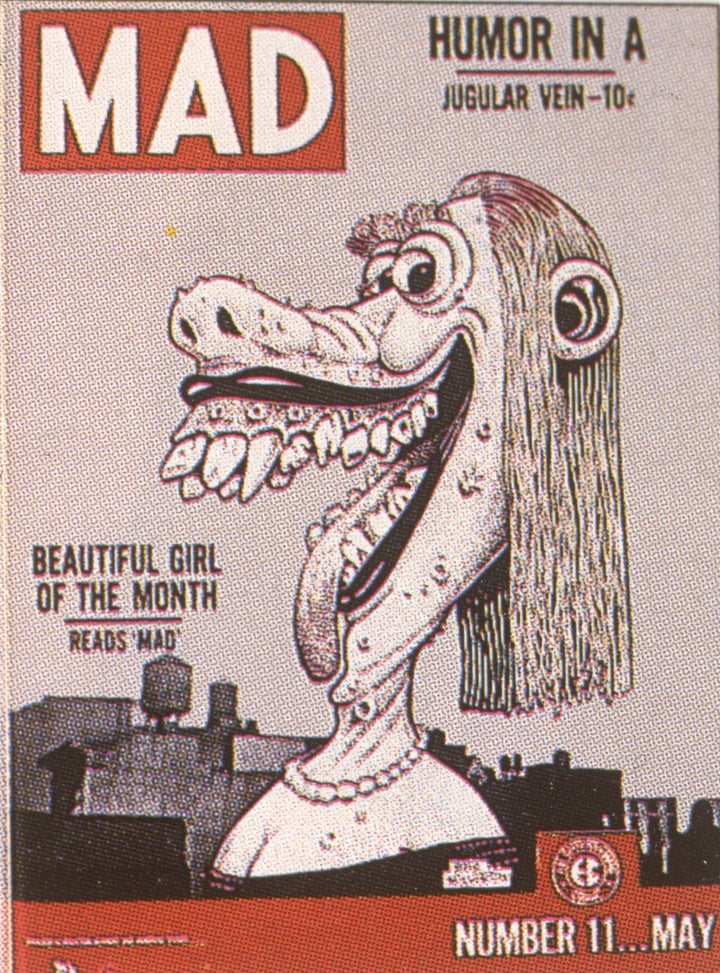 Since Trump came into office, political cartooning has undergone something of a renaissance. For some Americans, the president's public speaking and policy-making blunders provoke a queasy desire to laugh and cry at once. Satirical artists, speaking in a language equally comprised of both humor and seriousness, have subsequently created some of the most trenchant commentary on this bizarre political age.
However, as MAD executive editor John Ficarra expressed, few publications are as invested in sardonic art as MAD. "To commission a full oil painting like this is something MAD, and really only MAD, is doing these days," he said. "MAD is often thought of as a kid's magazine. In actuality, it is not."
And when dealing with a president who often lambasts intellectualism as the objective of the peripheral elites, MAD, who prides itself on its lowbrow humor, is able to take Trump down in a language he understands. "MAD's mission has always been to be to question authority, point out the absurdities and stupidities in life and, perhaps most importantly, challenge readers to think for themselves," Ficarra said. "Since Trump's candidacy and election, that remains our mission, only on steroids. While there's no denying that Trump has been good for the comedy business, MAD included."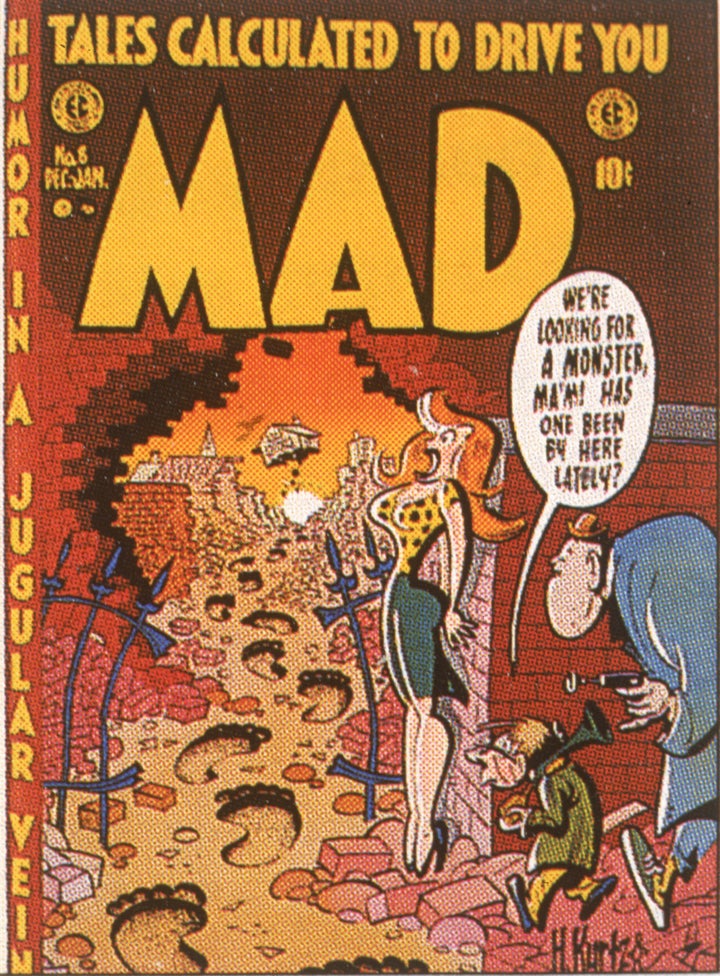 Williams has been creating artwork for MAD for 30 years. His first piece, published in 1983, depicted the cast of "Star Wars: Return of the Jedi." While the country has changed a great deal since Williams started at MAD, the magazine's modus operandi has remained constant. "MAD and their writers and artists make fun of everyone and everything," Williams said. "People pick a side and double down and can't see that sometimes they or their cause is dumb. Human nature I guess."
To play a part in a publication like MAD, Williams said, requires a single obligatory characteristic. "To be a contributor to MAD, you must be able to step back and see the humor ― sometimes dark humor ― that is there without being overly self-righteous," he said. "Believe me, self-righteous people, whatever their persuasion, are really boring. I just want to poke my eyes out with a stick when they start up or peel my finger nails back with a dull knife or put my tallywacker on the windowsill and slam the window down on it."
As the future begins to look more and more like a fiery hellhole, rest assured, no matter how bad things get, no matter what political mayhem comes our way, MAD Magazine will be there to joke about it.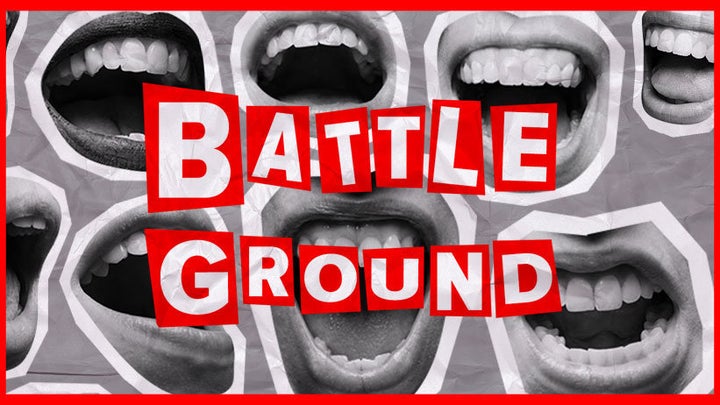 Popular in the Community